Welcome to the Seduction Meals Weekly Horoscopy by the Mistress of Astrology – Jennifer Angel. Tune in every Monday for details on how to best manage your relationships at home, work and play.

December 01 – December 07, 2014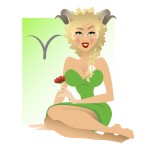 Aries / March 21 – April 19 
A predestined love connection could catch you unexpectedly. Always look your best. Now's the time to learn a new skill if you want to advance at work. Your ruling planet Mars moves to your area of friends, putting you in charge of social agendas. But don't become pushy or overbearing; use the energy to organize people. Seduction Magic: Look for a spiritual connection.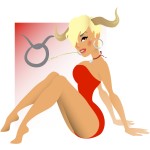 Taurus / April 20 – May 20
Life is all about change; be patient with love. There could be alterations to your financial health now. Be ready to take control of a discussion about work opportunities. In spite of being one of the most organized signs of the zodiac, sometimes you should ask for help instead of being responsible for everything. Seduction Magic: Be loving but not possessive.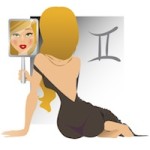 Gemini / May 21 – June 20
Concentrate on the positive and not the negative, as you're about to move into a bright new future. The full Moon could be responsible for many ups and downs, particularly with a personal or love relationship. Be prepared to have an important discussion. It's within you to deal with a problem and clear the air. Seduction Magic: Let your vulnerabilities show through.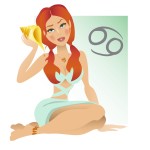 Cancer /  June 21 – July 22
A boost of energy is injected into your career; a new possibility can be financially feasible. Life is like a chess game; remember to take it one move at a time. Venus highlights your relationships; a dialogue could take a romantic alliance to the next level. If single, you could meet someone great; listen to your intuition. Seduction Magic: Be open to invite love in.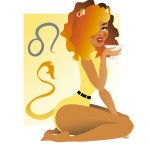 Leo /  July 23 – August 22
A discussion touching on intimate feelings could either make or break a relationship; the choice will be yours. But weigh your decision carefully, you could be walking away from someone who may be the perfect one for you. Look for unexpected encounters. People whom you meet now could point you to new discoveries, while others can leave you suddenly. Seduction Magic: Embrace love with all your heart.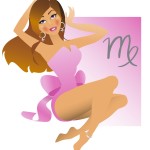 Virgo / August 23 – September 22
Keep a steady pace at work to move forward; focus on what's most important. Discussions with family can be very illuminating, often offering new options to consider. Most times, you are the one who takes charge but, if you would allow someone else take the initiative, you could find out how he or she really feels. Seduction Magic: Family connections are important.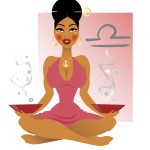 Libra / September 23 – October 22
Moments spent with family, especially with siblings, are essential. No matter how upsetting the problems may be, it's important to work them out. Once you do, nothing can come close to the peace of mind and a sense of security you'll feel.  If you put time and effort into learning, it could help you with your career. Seduction Magic: To get someone's attention, ask more questions than you answer.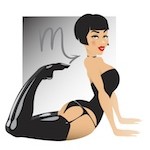 Scorpio / October 23 – November 21
Watch out for possessive people and power players; pay attention and you might find out who has what role at work. Knowledge is power and you want to make sure the scales are tipped your way. Plenty is going on in your life, especially with money matters; there could be an unexpected positive outcome after a conversation. Seduction Magic: Love can be yours, but there may be compromises to make.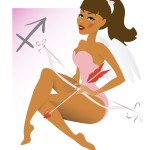 Sagittarius November 22 – December 21
Communication planet Mercury moves to your sign and prods you to learn more about one of your interests. Having Venus, the love goddess, in your sign, causes you to pay more attention to personal issues; you'll have to make a decision on just how much you want to commit to your present romantic partner. Seduction Magic: If you want love in your life, you have to make time for it.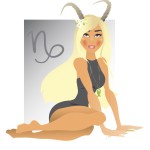 Capricorn / December 22 – January 19
An issue concerning love can be settled now; once it is, you can move forward. How you communicate this week, be it personal or business-wise, is very important. Timing is everything, so don't be rash. Contemplate your next move and plan how and when you will discuss what needs to be resolved.  Seduction Magic: To have a deep connection with someone, you probably need to loosen the reins on your independence.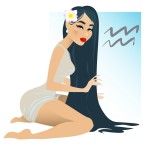 Aquarius  /  January 20 – February 18
There's a possibility of your love life getting a boost of energy. Make room in your schedule to go out and socialize. Life is going to become more turbulent as action planet Mars moves to your sign. Your personal life and work are top priority and it'll require you to figure out a way to make sure everyone is given a fair shake. Seduction Magic: Build a friendship for deep and lasting love..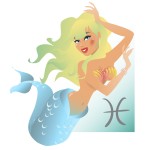 Pisces / February 19 – March 20
At work, a new alliance and discussion can add imagination and motivation to your career. Don't dawdle; just run with it! Full Moon energy can make you take a closer look at a family issue. Friends can reveal who they really are; some people move quickly through your life, others stay until the end; appreciate the keepers. Seduction Magic: Make time for romance.