Welcome to the Seduction Meals Weekly Horoscopy by the Mistress of Astrology – Jennifer Angel. Tune in every Monday for details on how to best manage your relationships at home, work and play.

December 15 – 21, 2014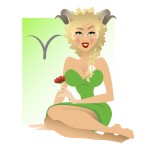 Aries / March 21 – April 19 
Planet of love and relationships Venus supplies charm and seductive energy, but also may cause tension. The best part of breaking up is the making up later on. There's a lot of activity, opportunities and choices in your career zone. But the intense energy can be unstable, so don't be in a rush to make a decision. Seduction Magic: If you overreact, be quick to set it right.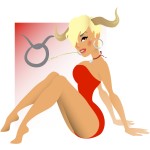 Taurus / April 20 – May 20
Travel could be in your stars. If single, instead of dating because everybody does it, decide what qualities you seek in a partner. Working together is essential for couples. As life speeds up, Mars' influence in your work zone thrusts your career into the fast lane. Prepare yourself for more work and responsibility. Seduction Magic: The more self-work you do, the more attractive you become.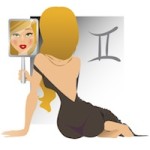 Gemini / May 21 – June 20
If someone is constantly making you feel tense, maybe it's time to sever the connection. You have to work at keeping romance alive while in a relationship. Speak from the heart when you're having a conversation. Your attention may be required to deal with official business; but if it's personal, attend to it in a business-like way. Seduction Magic: Don't be too frivolous with love, be intense to show how you feel!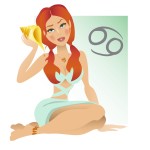 Cancer /  June 21 – July 22
What happens at work can affect home and vice-versa; that's how life works. It's best not to overreact; you could feel different next week. The astral square between Pluto and Uranus can be challenging, and draw attention to someone's behavior. It could reveal what somebody is really like, or perhaps you just recognize your true feelings toward that person. Seduction Magic: Keep an open mind, but be prepared to make decisions.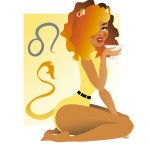 Leo /  July 23 – August 22
Your tender nature and enthusiasm for life are all-consuming; the timing is right for sexy to come back. This is an exciting time at work; stay focused. You can't afford to go off on tangents. When you are passionate about your career, it can affect your personal life. And when you're happy, it rubs off on your loved ones, and everybody wins.  Seduction Magic: Enthusiasm is contagious. .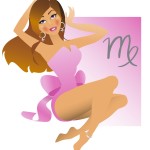 Virgo / August 23 – September 22
Things are generally not as extreme as they look, be gentle with your lover. There's a lot of work that needs to be done, but you can deal with it; however, family also seeks your attention, so leave room on your to-do list for them. The time is right for setting goals. Be prepared to accept new conditions; change can come unexpectedly. Seduction Magic: A social event can provide an exciting introduction.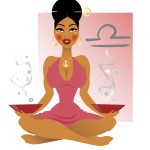 Libra / September 23 – October 22
Relationships can become tense; make sure you don't take out your anger about an unrelated issue on someone you love. This is your time to shine; go to the front of the line to show your creative streak. You may be asked to mediate a family dispute; make sure you remain level-headed, and beware of being biased.  Seduction Magic: When your home is in order, your heart is in order.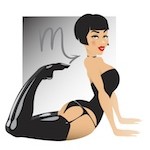 Scorpio / October 23 – November 21
When in a loving relationship, don't play games; you have to be open and honest with each other about everything. At present, work and finances are top priority in your star chart. Although changes in your job can be challenging, everything works out for the best. Money-wise, check your finances and see how best to boost your bank balance. Seduction Magic: Clever conversation can be stimulating, but be sincere.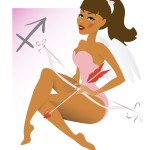 Sagittarius November 22 – December 21
Uranus affects your love life; you could be surprised by a change in your relationship or an introduction. But be careful not to allow a passionate connection cloud your judgment. Having a plethora of planets in your solar second house can be financially advantageous, but you have to feel worthy of getting what you crave. Seduction Magic: You love your independence, but love can change all that, allow it to do so.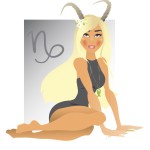 Capricorn / December 22 – January 19
Both in your sign, Venus connects with passionate and powerful Pluto, bringing your deep feelings to the surface. With all the activity in your sign, anything could and probably will occur; no wonder your head is spinning! There's an excess of extreme interaction that can make you feel more emotional than ever. Seduction Magic: Love is intense, anything can and probably will happen now.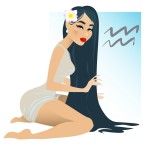 Aquarius  /  January 20 – February 18
Get ready to connect on a deeper level with your honey. You may be busier than you could have ever imagined, but planetary activity could make you stop everything and take some time to reflect. Be it personal or professional, you'll want to contemplate where you are, where you want to be, and what to do to get there. Seduction Magic: Never stop believing in your love dreams.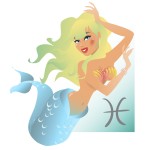 Pisces / February 19 – March 20
As regards love, keep it real. Friends and fiscal matters are in the spotlight now; an arrangement can be auspicious for you, but only if you're truthful and if everything's above board. A discussion about your career can be informative. Follow through if you want the energy to keep going where it is needed.  Seduction Magic: What you give is what you can get in return, give love!