Welcome to the Seduction Meals Weekly Horoscopy by the Mistress of Astrology – Jennifer Angel. Tune in every Monday for details on how to best manage your relationships at home, work and play.

December 29 – January 4, 2015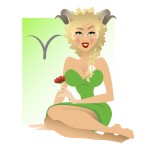 Aries / March 21 – April 19 
At year's end, you can hear good news about work that will carry over into 2015. All the hard work you had been doing will have been worthwhile as opportunities come your way in the new year. You'll be making great advances as your life changes; concentrate on business and priorities. Great passion is in the stars, so make time for love, too. Seductive Magic: Make a love plan like you would a business meeting.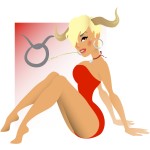 Taurus / April 20 – May 20
It's alright to enjoy the holiday celebrations, but don't overdo it; if you want to move your life forward, you'll need to concentrate on it fully. Of course fate will play its role with love and work this year, but it's your energy that helps make your dreams come true. The new year heralds new skills, new friendships and new goals. Seductive Magic: Follow your heart!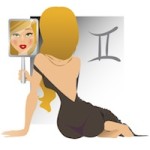 Gemini / May 21 – June 20
Your creative side will get a boost from a new start at work for 2105. There's a positive side to collaborating with others. Your thoughts will be on a commitment to love as dependable and steadfast Saturn remains in your relationships zone for the next three years. Your accomplishments in your personal life this year are the building blocks for a solid future. Seductive Magic: Enjoy today and plan for tomorrow.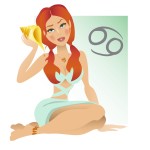 Cancer /  June 21 – July 22
Love could be waiting around the corner, so get out of the office once in a while. It's all about life balance. At some point, you'll find yourself both lecturing and learning, which really is a winning recipe for boosting your career. However, expect some changes as you reach for the stars. Seductive Magic: Reveal your amorous side.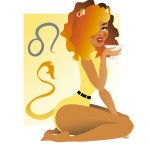 Leo /  July 23 – August 22
If looking for friendship and love, choose people of character. Set your sights high for this coming year. When your finances get better, it can change your attitude toward money and possessions in 2015. However, don't judge yourself by your assets; remember, you're still the same fantastic person no matter how much you have in your bank account. Seductive Magic: Make room in your day, every day, for romance.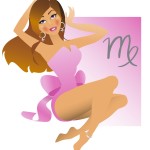 Virgo / August 23 – September 22
Somebody could come forward with financial help. This year, it's time to reassess your home and family life; you could find yourself creating more meaningful bonds. You will feel empowered once you've embraced change and saw what happened afterward. Love is powerful; singles could meet a fabulous someone and couples can re-ignite the sparks of yore. Seductive Magic: Move out of your comfort zone; be creative with love.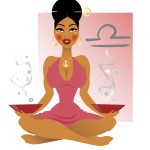 Libra / September 23 – October 22
Remain optimistic in 2015. Keep an open mind and heart and your life can become so much better. Options are available for you to have it all; one connection can lead to another, and so on. Relationships, home and family are still your priority in the new year; they provide you with the feeling of belonging and a sense of security. Seductive Magic: Emotional security is vital.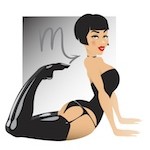 Scorpio / October 23 – November 21
Love moves to the forefront; seek a relationship that feels right on all counts, and don't just settle. Jupiter, the planet of prosperity, is influencing the advancement of your career. Business will improve considerably in 2015 when you work toward the same goals with compatible people. You could be just where you should for Lady Luck to find you. Seductive Magic: Say how you feel, from your heart.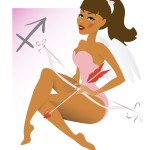 Sagittarius November 22 – December 21
Close relationships may be put to the test, and come out much stronger, this year. And your career can reach new heights in 2015; to succeed, it's just as vital to work by yourself as it is within a team. This is a year of getting to know yourself on a deeper level. You may recognize what your life's purpose is and how what you do can affect everything.  Seductive Magic: Love of longevity can be more rewarding now.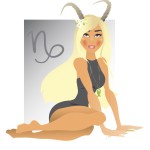 Capricorn / December 22 – January 19
Common sense and creativity are a winning combination that is propelling you to the top career-wise. And this year, once you learn new skills, you'll be front and center for a promotion. But be alert to the fact that love, family and work on occasion can be at odds. Try to create the kind of relationships that can transcend challenges. Seductive Magic: Expect the best out of love and life; you can have it all!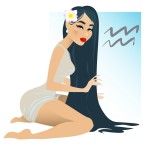 Aquarius  /  January 20 – February 18
This year, if you want love to bloom, there has to be a certain grade of equality. Don't try to hold onto something or someone ordained to leave. People and ways of life can vanish so that something better can take their place. Others' resources, especially financial support, is just one of those things. Seductive Magic: Let your imagination run wild!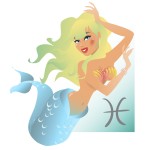 Pisces / February 19 – March 20
Many of your wishes may come true this year. As regards your career, your hard work will be rewarded. Financial assistance can come from unknown and unexpected sources, boosting your bank balance. But life's not only about work, love demands its own time and place; make sure you give romance its due. Seductive Magic: Love is a journey, enjoy the stops along the way.