Welcome to the Seduction Meals Weekly Horoscopy by the Mistress of Astrology – Jennifer Angel. Tune in every Monday for details on how to best manage your relationships at home, work and play.

December 8 – 14, 2014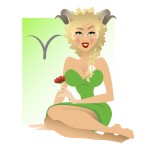 Aries / March 21 – April 19 
Life looks much different when you have a plan that's bigger than you. Work may be a priority, but don't neglect love. You are about to be the recipient of a lucky break, but don't get too carried away by the moment; instead, see how you can benefit from it in the long term. Nothing can stop you from changing, at any time, what and how you do something.  Seduction Magic: Life is about balance, and sometimes you have to put love in the schedule.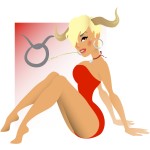 Taurus / April 20 – May 20
Use your common sense to get the answers you seek in regard to relationships. Mars in your career zone can cause life to get chaotic. To stay productive, get organized. You could be meeting interesting people, since travel's also in the stars. Anything is possible if you really want it; just remember, you may have to make some compromises. Seduction Magic: Life and love is about give and take, that's what is so great about it.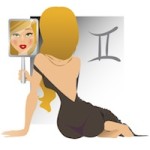 Gemini / May 21 – June 20
Love and work are equally important and both require your attention. As far as work is concerned, keep your ideals alive. You may not have all you want right now, but don't let that stop you from going for your goals. On the subject of love, enjoy every bit of it, but keep your feet on the ground while your head is in the clouds.  Seduction Magic: You can be the recipient of someone's generous affections.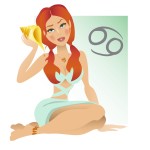 Cancer /  June 21 – July 22
As Venus moves to your love zone, don't spend all your time at work; leave some for romance. It's about to get very exciting on the job. But don't get overly emotional, you want to remain in control of your feelings. The people you meet could be most influential in advancing your career. What happens now can be financially beneficial. Seduction Magic: A romantic rendezvous is in the stars.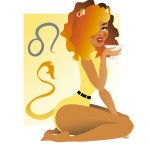 Leo /  July 23 – August 22
When dealing with money matters, never assume anything; read the fine print. Do not neglect your love life; a passionate meeting can move you to achieve what you never even imagined. Be receptive to others' ideas. Teamwork is a recipe for success, whether at home or at work. It's life's never-ending prospects that keep you informed and interested. Seduction Magic: Do something different for your honey, surprise them.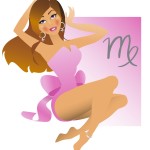 Virgo / August 23 – September 22
If circumstances change, as everything in life does, it could mean that something better could be coming. As 2014 comes to a close, Mars' motivational energy propels you to end the year on an enthusiastic note. It seems like everybody wants your attention but, no matter how busy you may be, make sure you're always there for your family. Seduction Magic: Look your best at all times, you could very well cross paths with someone fabulous!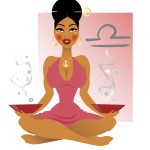 Libra / September 23 – October 22
Secrets could be revealed; a situation with siblings can move forward. Stop trying to keep everyone happy; sometimes it's much better to let people learn first-hand the hard lessons of life. Something happening at work can affect your home life. More details may be forthcoming, so don't make any decisions — yet. Seduction Magic: Set a seductive mood to get in the mood!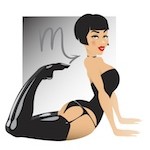 Scorpio / October 23 – November 21
Don't let your feelings about someone be influenced by how well off financially that person may be. It's alright to want security, but the recipe for love includes many other ingredients that are equally important. Try not to be too controlling. To progress, you set your own pace and make your own rules but, don't forget, you also have to work with others.  Seduction Magic: Start communicating!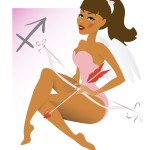 Sagittarius November 22 – December 21
Your bank account can visibly grow with the sudden appearance of the right people. Don't expect more than there is from love and family. Nothing should be able to prevent you from reaching for and achieving your life's dreams. Unless you stop doing the same thing, you'll keep getting the same result. To make room for the new, be ready to let go of the old. Seduction Magic: You have the love ingredients to make it work, it is up to you.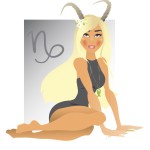 Capricorn / December 22 – January 19
Don't be in a hurry to make a rash decision. Believe that everything will work out just as it should. Whether it's about love or work, pay attention to your intuition. As Venus moves to your sign, she puts love on the front burner. With Mars now in your money zone, there'll be opportunities for your finances to
increase. Seduction Magic: pay attention to how you feel – let love in.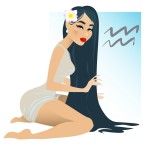 Aquarius  /  January 20 – February 18
You won't be able to ignore a soul connection; consider yourself lucky. Having Mars in your sign, and it'll be there for another month, its energy sometimes can be overpowering. To be productive, you'll need to get organized. You could be offered help on the job but, be forewarned, eventually you'll have to repay the gesture. Seduction Magic: When love feels right, there is a good chance it is.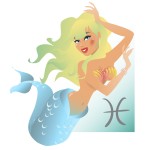 Pisces / February 19 – March 20
Never accept someone's word when it concerns money; always double-check all figures. As for love, don't rush it; it takes a long time to become solid friends. Often, it's through people you know and trust that business is set up. Get as close now as you can to someone at work or in your industry; it could pay off handsomely. Seduction Magic: When you have a soul connection, you know it in your heart center – don't ignore it.