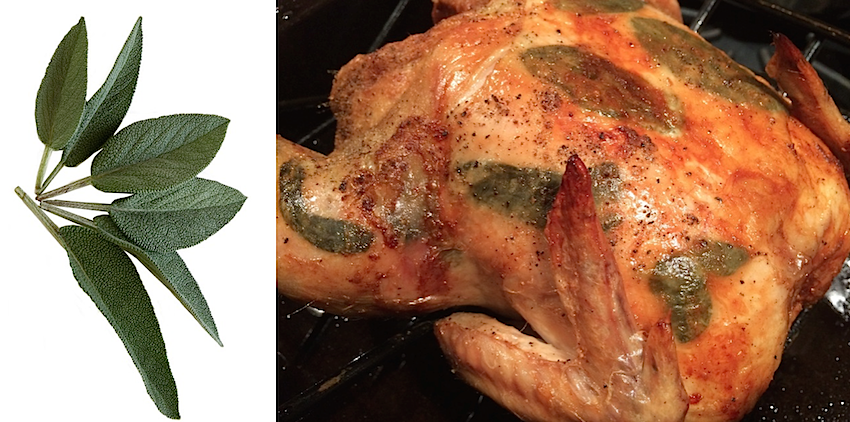 This dish was inspired by a recipe found on the blog CanYouStayforDinner.com. It is pretty much their recipe except for how we use the herbs. Juicy, tender, and delicious – we love roast chicken!
Butter Roasted Sage Chicken
Ingredients:
5 lb whole chicken, preferably organic
1 lemon, halved
3 tablespoons butter, softened to room temperature
12 fresh sage leaves
1 apple, cut in half
2 cloves garlic, minced
1/2 teaspoon salt
1/2 teaspoon black pepper
Directions:
Preheat your oven to 400 degrees F.
Rinse and pat chicken dry. Remove the giblets and place the halved lemon and apple inside your bird.
Gently loosen and lift the skin from the meat of the bird. Use your fingers to rub the butter herb mixture into the flesh of the bird- making sure to cover as much area as you can.
Slip in the sage leaves under the skin
Return the chicken skin to cover all of the exposed flesh.
Roast for 17 minutes per pound. A 5 lb chicken will roast for about 1 hour 25 minutes.
Let it rest on a cutting board for 15 minutes before carving.