Welcome to the Seduction Meals Weekly Horoscopy by the Mistress of Astrology – Jennifer Angel. Tune in every Monday for details on how to best manage your relationships at home, work and play.

January 26 – February 01, 2015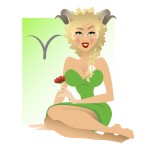 Aries / March 21 – April 19 
When you want something or someone, you usually get it, but make sure you really want it and are not just interested in the chase, Aries. It's possible to work with others to arrive at a favorable outcome, but chances are you won't be able to please everyone. An opportunity at work can be just what you asked for – the year is well on the way and so are you to achieving your goals. Seductive Magic: Trust your instincts.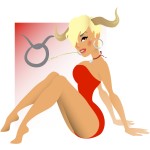 Taurus / April 20 – May 20
Connections at work could lead you in a new direction, the right direction. If you need advice on a financial matter, check in with your friends, but make sure it's with someone who has mastered the art of money management. Social gatherings can provide the balance in your life that you really need right now. Seductive Magic: Say yes to work events; you just never know who you may meet!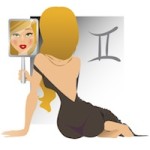 Gemini / May 21 – June 20
This is an intense period for work. When opportunities arise at work, sort out what will give you the best return of satisfaction and money on your output. If you are looking for love, remember, life is full of compromises; you need to accept the irresistible as well as the irritating of someone to truly love them. Seductive Magic: Be prepared to make a long-term commitment.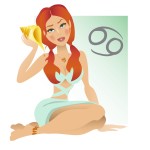 Cancer /  June 21 – July 22
Love and money are both necessary and it's impossible to separate them. You have certain standards, but be careful not to let go of a good thing because of a monetary issue. There is more to love than someone's bank account. A discussion about work can open up opportunities. Seductive Magic: Home and family values are important, don't settle.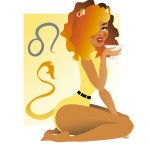 Leo /  July 23 – August 22
Planetary activity affects many areas of your life and can have your head and heart spinning. Venus' love energy softens your heart and brings your focus back to romance. Life continues to be demanding at work and urgent matters need your attention, particularly money matters.. Seductive Magic: Your sex appeal is potent!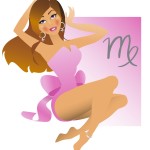 Virgo / August 23 – September 22
If you have thoughts about making changes in your life, with the recent new Moon along with Venus and Mercury in your sixth house of structure, this is a good time to get your thoughts in order and do the necessary planning. To heat up your love life, Mars helps you unleash your passionate side. Seductive Magic: Set the scene for romance.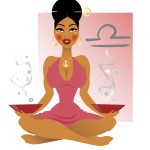 Libra / September 23 – October 22
This energy of last week's new Moon could have you rearranging your love life and making alterations to move forward with someone with a clean slate. With Venus and Mars both in your work zone from midweek, connections for business are also in your star-chart. Seductive Magic: Teamwork is the key to successful relationships for Libra.
.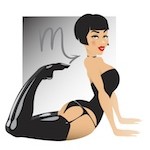 Scorpio / October 23 – November 21
Venus in your solar fourth House of home and family at the start of the week can open up a discussion that is probably long overdue. The ingredients of the powerful energy of the Sun, last week's new Moon and Mercury, make a love recipe hard to resist. Communication at work can influence your home environment. Seductive Magic: Home is where the heart is.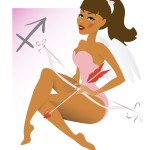 Sagittarius November 22 – December 21
For love to be dynamic and keep you on your toes, connect with someone you can have an in-depth conversation with. When you 'click' with someone who can discuss anything from stem cell research to universal laws you might just have met your perfect match. Review your goals and remember, you are a free spirited person and need to make your own choices in life. Seductive Magic: A true connection can help you feel secure in life.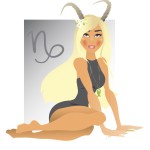 Capricorn / December 22 – January 19
Love is right when you have that comfortable feeling. You want to feel that you can tell your partner anything, all your inner secrets, without being judged. A connection between Saturn and Venus can tell you the truth about someone, and if you want the same things. You are worth the best, Capricorn. The more you value yourself the more you can attract what you desire. Monetary matters look positive. Seductive Magic: Feel confident with who you are.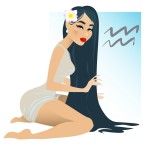 Aquarius  /  January 20 – February 18
If you did not set your goals at the start of the year, with last week's new Moon in your sign, it's a perfect time to do it now. Something magical happens when you put your dreams on paper. For love, make a plan of what type of person you want to attract and what you have to offer. If you are in a relationship, be prepared to work at it to keep love alive. Love or work, nothing is out of the realms of possibility!  Seductive Magic: Banish negative thoughts, think only of your most inspiring qualities.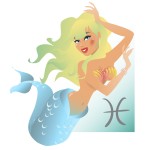 Pisces / February 19 – March 20
If there is a conflict between your personal and professional life, you will need to consider what is more important to you right now. Don't get caught up in indecision, it's impossible to please everyone. People at your work place can be demanding but it can pay off with a new opportunity. Make a promise to friends and a love partner to make it up to them. Seductive Magic: Actions speak louder than words.