Welcome to the Seduction Meals Weekly Horoscopy by the Mistress of Astrology – Jennifer Angel. Tune in every Monday for details on how to best manage your relationships at home, work and play.

January 5 – January 11, 2015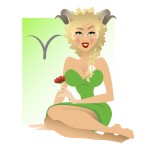 Aries / March 21 – April 19 
Your life continues to pick up pace and move forward! The work you have put in with your career over the past few years can pay off now – stay positive! The connections you make now can have a big influence of what happens next and can support you in your endeavors. But don't ignore love; it's not all about work. Seductive Magic: Good friends make amazing lovers.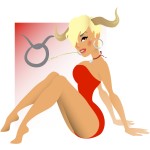 Taurus / April 20 – May 20
Some things in life are destined, but it's your attitude that you have totally control about. You know what they say, it's not what happens to you that is important, it's how you cope with it that makes the difference. Your home life can change during this time, and all for the better. You can move into the new and exciting situation with love and your personal life. Seductive Magic: Timing is important!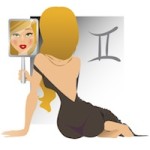 Gemini / May 21 – June 20
People can reach out and give you a helping hand now, don't be too proud to say, "thank-you", after all, you are most likely owed a few favors so karma is balancing life out. A conversation at work can open opportunities – get ready to be busy, life is exciting! Seductive Magic: Pay attention to how you feel!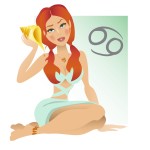 Cancer /  June 21 – July 22
Full Moon energy can highlight to you how you really feel about a certain situation or person. Pay attention to your innate intuition to know what is real and what isn't when it concerns matters of the heart. Don't compromise past your point of comfort at work, let someone else do some of the work and meet you half way. Seductive Magic: Stand up for what you believe!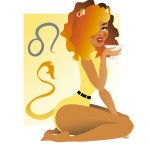 Leo /  July 23 – August 22
Be straightforward with love and say what's on your mind. You don't want to let someone think your intentions are different to what they are.  Mas and Venus, both in your areas of relationships, can pretty well bring direct to your heart. At work, be positive and lead by example. Seductive Magic: Be seductive and you can't lose.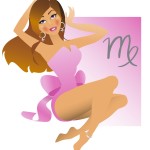 Virgo / August 23 – September 22
Stay focused on your own goals and responsibilities, Virgo, rather than try to help everyone else, and then you come last. Use the festive season to get out there and socialize, networking is the key to success. And if you want love, then you have to make time for it!  Seductive Magic: it's time for an image overhaul.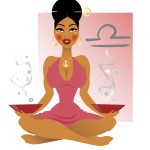 Libra / September 23 – October 22
What you started last year can start to come through now, or at least you can have the feeling that it is coming together and progressing in the right direction. And if it is love you are looking for, then be proactive and go after it, your true love may not come knocking on your door. Seductive Magic: Socialize at places that are of interest to you, so you mix with like-minded people.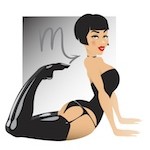 Scorpio / October 23 – November 21
It's time to let go of the past, clear the energy and embrace whatever comes next. Life is an adventure, and certainly 2015 has lots of new and exciting journeys for you to discover. Family business takes your attention this week – make time for those close to you. Seductive Magic: A feeling of togetherness can also give a feeling of security.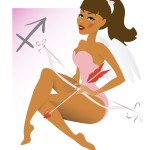 Sagittarius November 22 – December 21
With Saturn the planet of caution in your sign, it's time to get serious about life in general and your goals specifically. With work, make sure your dealings are up front and honest. And with your personal life, communication is all-important. Seductive Magic: Life is largely about timing.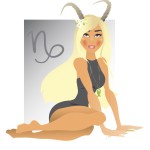 Capricorn / December 22 – January 19
As a motivated and ambitious Capricorn, you strive to experience and live the best that life can offer, and it is this quest that keeps you reaching for the top. Good fortune can come your way now, but you are urged to be careful of how you spend or distribute such fortune. Be prepared to have some intimacy to move love to the next stage. Seductive Magic: Think you can attract the best in life and you can.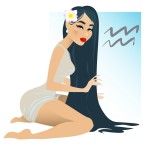 Aquarius  /  January 20 – February 18
Mars and Venus, the love due, can bring love tapping literally on your heart, but you need to be open to receive love, otherwise it can just as easily pass you by. Full Moon energy can unsettle your career and daily schedule, but only if it needs to be looked at. Sometimes, a shake up can be like pushing the restart button. Seductive Magic: Let your most passionate self out to play.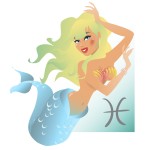 Pisces / February 19 – March 20
Sometimes in life you are the teacher and at other times you are the student. It is the cycle of life, and right now, if you can reach out to help others, you can also help your own causes in life. With love, you know in your heart of hearts if someone is right for you; don't get involved in overanalyzing. Seductive Magic: Trust your instincts.