Welcome to the Seduction Meals Weekly Horoscopy by the Mistress of Astrology – Jennifer Angel. Tune in every Monday for details on how to best manage your relationships at home, work and play.

February 2 – February 8, 2015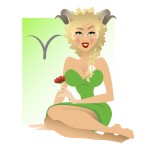 Aries / March 21 – April 19 
Pay attention to your dreams, they will lead you in the right direction. When you feel in your heart you are on the right path, with work and love, you will know you are doing the right thing. Get out and socialize, a meeting of minds can boost your career.  Full Moon energy can highlight someone's intentions – pay attention. Seduction Magic: Tune into your instincts.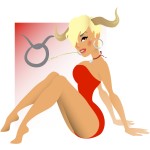 Taurus / April 20 – May 20
True love is built over time, and friendship is the main ingredient. Don't limit yourself at work, what you do now can set the scene for a positive future. Let your imagination run wild and even if you can't make your dreams materialize over night you can still head in the general direction. There can be changes at home, but it will all work out for the best. Seduction Magic: Romance and passion are both important for love.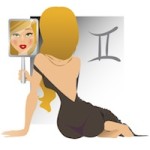 Gemini / May 21 – June 20
Avoid listening too much to hat other people say, you are the only one who really knows what is best for you, Gemini.  A valuable connection can help you put the pieces together for your work or business deal. Finances are top of mind now, and although you may need to negotiate, you don't want to go too far – the best deal is good for everyone. Seduction Magic: Try to keep love and business separate.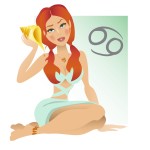 Cancer /  June 21 – July 22
We think it would be good to have our own way all the time, but where would the fun be in that? Be prepared to compromise in life to get what you want.  Developments at work can open new options for consideration. With the full Moon this week in your money zone, don't be too quick to agree to anything – best to sleep on it to gain more clarity. Seduction Magic: Your heart and mind need to sync.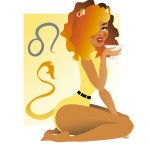 Leo /  July 23 – August 22
Romance and business takes your focus and attention this week, so try to keep your schedule flexible, as you just never know what can happen.  The energy of the full Moon in your sign can appear to throw your life into chaos. But sometimes when this happens, it gives things a change to reset, and in a better way. Money management is on your mind now, too. Seduction Magic: A powerful connection can take you by surprise.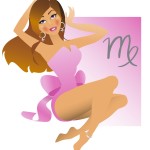 Virgo / August 23 – September 22
You love that electric passionate connection, but for you, Virgo, you really need a strong intellectual interaction to keep your heart and mind interested.  As Mercury, your ruler, is still retrograde, this is a good time for planning with business, and also an excellent time to review your daily wellbeing regimen.  Seduction Magic: An intense connection will be difficult to ignore, but make sure it's real.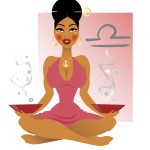 Libra / September 23 – October 22
Not everyone is ready to hear the truth, Libra, be careful you don't reveal information that's not welcome. With Work, it's as if an invisible hand can appear to give assistance, but remember, there will likely be a payment of some kind at a latter date.  If you want to make an impact, update your personal presentation.   Seduction Magic: Simply be your most beautiful self!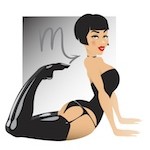 Scorpio / October 23 – November 21
Full Moon energy can bring some things to a close, particularly at work, but it will serve to open a new door.  Your love stars are hot now, Scorpio, make sure you clear the schedule for passion. Who knows where an alliance will end up, but nothing gained, nothing ventured. With some things in life, you just have to take a risk.  Seduction Magic: Exude your normal sensuality and you cant' go wrong.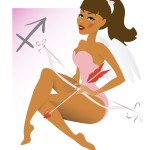 Sagittarius November 22 – December 21
You can have everlasting love, Sagittarius, but not likely without some effort. And for you, the challenge will most likely be to make a compromise with some of your freedom to receive togetherness in return. However, of course, there is a point where you cannot compromise and it is up to you to find out where that invisible line is. Work towards settling a money issue, particularly if it is with family. Seduction Magic: A romantic setting at home can soften anyone's heart.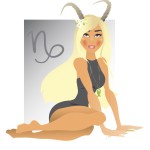 Capricorn / December 22 – January 19
There are a lot of positive options happening for you this year, in all areas of your life, Capricorn, so stay positive and just keep following through on your dreams.  When it concerns love, for singles, you want someone who simply adores and supports you. Stay the course, it will all happen.  Seduction Magic: Commination is an important ingredient of the love recipe.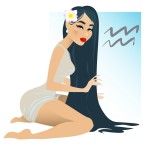 Aquarius  /  January 20 – February 18
With Venus and Mars in your solar second house, love and money both have your full attention.  It is possible to receive a financial boost now, but be careful; it is always easy to spend cash.  When it concerns love, you want to look at what someone does as well as whet they say; their actions and words will tell the full story. Seduction Magic: It's crucial to feel worthy of what and whom you want to attract in life.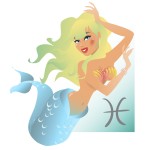 Pisces / February 19 – March 20
Life can be hectic. Love, work, money and friends all seem to have a part in what is happening with you, right now. Venus and Mars in your sign make passion and love hot on your list, so don't spend all of your time at the office.  Time management will be the key to get everything on your to-do-list done. Seduction Magic: When you are in the zone, like you are now, you are mesmerizing!