Welcome to the Seduction Meals Weekly Horoscope by the Mistress of Astrology – Jennifer Angel. Tune in every week for details on how to best manage your relationships at home, work and play.

February 16 – February 22, 2015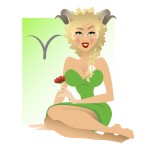 Aries / March 21 – April 19 
New Moon magic can put you in touch with someone influential. This is a very positive time socially for you, Aries, get out and mix and mingle. Venus and Mars also move to your sign this week, bringing love closer to your heart. It's a busy period; make time for romance. Seduction Magic: Clear the schedule for romance and passion!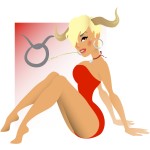 Taurus / April 20 – May 20
News about work can come through, but friends will also want your attention this week, and work and friends could very well be combined in some way. If you can reach out and help someone else with his or her situation, it can also help you. When you don't have time to let the details sink in, use your intuition to know what your best move is. Seduction Magic: When you have a soul connection you just know it to be true.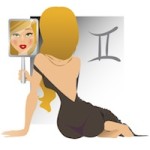 Gemini / May 21 – June 20
Your career can move forward this week with advantageous developments. And it is very likely that someone you know can give you an introduction to a valuable contact that can open doors so you will want to get out on the social scene this week, too. Love can touch your heart with someone who has common interests. Seduction Magic: when you reach out to someone else, you set up the same energy to be returned to you.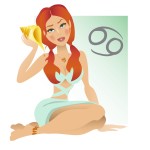 Cancer /  June 21 – July 22
Your career can get a boost of energy this week, but so can your love life, so keep your schedule a little flexible. You just never know what is around the corner, and the difference a day can make; be prepared and open to what comes next.  This is a good week to focus on your wellbeing and indulge in some pampering. Seduction Magic: Long lasting love is right when all the pieces fall into place, but that doesn't mean you don't have to work at it.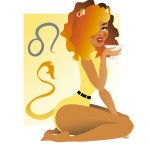 Leo /  July 23 – August 22
A conversation with a sweetheart of friend can enlighten you as to what they really want. Money matters are in the mix this week and collaboration with someone can prove to be positive. With love, be free enough to look at different options; a new Moon can mean a new start. Seduction Magic: Let go of the past and open up to what comes next.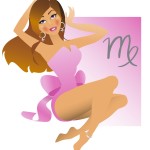 Virgo / August 23 – September 22
A new image can give you a fresh approach and attitude on life. Love and passion are very much in the stars, but so is business, so make time for both. A financial arrangement you may have been developing can have benefits for more than one person, but watch out for power struggles. Seduction Magic: Love is in the details; focus on romance and the things your partner loves.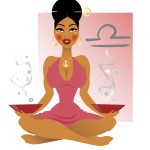 Libra / September 23 – October 22
Venus and Mars, the love duo planets, move to your solar seventh house, the area of relationships, later this week, making it a hot time for romance. Early in the week is a great time to check that you are portraying the image you want. A contact at work can had over a few tips this week, too. Make sure you take notes, but don't take everything on board that someone tells you. Seduction Magic: Set the scene for passion – put the do-not-disturb sign on the door!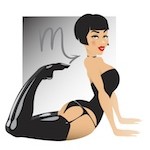 Scorpio / October 23 – November 21
Work and social engagements are both on top of your priority list this week, and in fact, it would seem that socializing and doing business are all mixed up together. Don't underestimate how much your contacts can help out with helping you achieve your goals this year. With love, self-nurturing can heighten your love vibration. Seduction Magic: You can be in the right place at the right time for romance.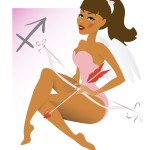 Sagittarius November 22 – December 21
If a project has felt like it has been on hold, especially a creative project, it can get the green light this week to move ahead, particularly with the energy of the new Moon midweek giving it a boost. Family and home matters also take your attention, so there will be some juggling to do to cater to everyone. Seduction Magic: Love can happen at the most unexpected moment.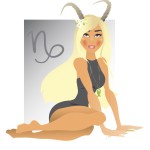 Capricorn / December 22 – January 19
A business matter, and more particularly, a financial matter, can get the go ahead this week. Something can open up that puts positive movement on a project and can pick up speed, a project that has the potential to increase your bank account. Family and home values are highlighted this week, too. And a conversation with a lover can put a different light on what happens next. Seduction Magic: Clever conversation can enlighten you mind and heart.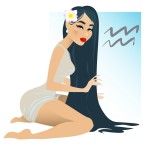 Aquarius  /  January 20 – February 18
The new Moon in your sign is the start of a whole new 12-month solar phase. Use this week to set, review and update your dreams goals and wises. When you know where you want to end up, the journey to get there can open up. Money matters are top focus now, too. A connection with someone can give a creative project a helping hand. Be open to different options. Seduction Magic: You have a new start, ask yourself, what is it you want?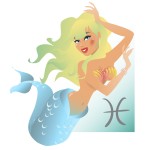 Pisces / February 19 – March 20
It is action plus right now in your sign! Love, money, work, it's all happening, and it's important for you to get clarity about what you want to achieve. Once you get your thoughts together, you can then set a plan and make sure you focus on priorities. It is very easy right now to get distracted – don't. Seduction Magic: Follow your heart, and you can't go wrong!