Welcome to the Seduction Meals Weekly Horoscope by the Mistress of Astrology – Jennifer Angel. Tune in every week for details on how to best manage your relationships at home, work and play.

February 23 – March 01, 2015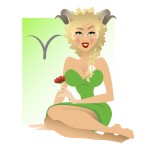 Aries / March 21 – April 19 
With Venus and Mars in your sign and in a fiery sexy connection with each other, your seduction prowess is powerful. If single, don't sit home spending all your time working, you want to get out and make yourself visible to the world to attract the attention of someone amazing. With work and business, broaden your horizons; this is not a time to think small. Seduction Magic: Live in the moment.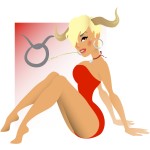 Taurus / April 20 – May 20
As an earth sign, you don't like to make rash decisions, and right now you have the chance to get in touch with not only where you want to end up but also the journey to get there. Set a plan in place for your career path and move towards making it happen. Your intuition will tell you if you are on the right track with love. Seduction Magic: A little mysteriousness can heighten the love vibe.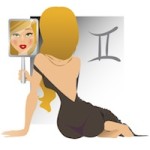 Gemini / May 21 – June 20
Friends and colleagues can appear from almost nowhere to help you, precisely when you need them. With love and work, you want to move forward with confidence and certainty. Don't put too much thought into what others think. It is your life, live it how you want. Seduction Magic: The best unions are built on a base of friends forever.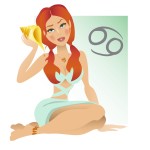 Cancer /  June 21 – July 22
News of a financial nature can come through this week, and just when you thought something had run its course, someone can revisit a conversation. An electric connection and interaction can revive a business matter. And love that can last a lifetime is possible. It is all happening for you, Cancer, be thoughtful about how you move forward.  Seduction Magic: Be prepared to love fully, with all your heart.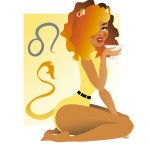 Leo /  July 23 – August 22
A discussion with a partner or prospective love mate can pull on your heartstrings. Be prepared to make alterations in the way you think or to what you thought was happening. Use your imagination to increase the financial worth of a situation you are working on with someone. Travel could be on the horizons, for business and personal. Seduction Magic: Don't limit your love-life, expand your heart and thinking.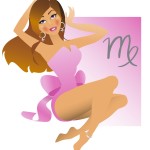 Virgo / August 23 – September 22
With a connection between the Sun and Neptune, romance is certainly in the air. And even if you do have other priorities, which you usually do, Virgo, make time in your life for love and romance – you will be happy you did. An amazing opportunity with an official matter, which can also be very good financially, can take place this week. But don't rush into anything, as there is likely to be more to come. Seduction Magic: An amorous time with your loved one can intensity love.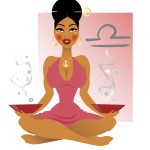 Libra / September 23 – October 22
Passion planet Mars and love goddess Venus in your opposite sign can send love direct to your hear. Discussions during this time can lead to a commitment, so make sure it is what you want. Beware of carrying old baggage into the future.  Use your creativity at work to outrun competitors. Seduction Magic: Do what makes you feel wonderful, without guilt.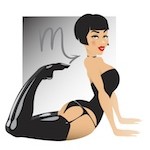 Scorpio / October 23 – November 21
A new development at work can change things at home – the two seem interconnected in some way. This is a perfect time to overhaul your personal presentation; with this being a romantic time, you want your image to be a knockout. There is a lot going on right now. Make sure you are organized so you can be productive. Seduction Magic: Strut into a room as if you own it and be your most fabulous self!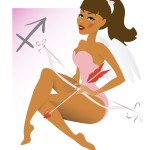 Sagittarius November 22 – December 21
You have a chance this week to clear a lot of baggage with people you care enough about to clear the air with. Don't hold back; all relationships take work and you want to enjoy the best times with those you love. A discussion with someone you respect can open a business door to walk through. Seduction Magic: Interaction with likeminded people can lead you direct to your perfect partner.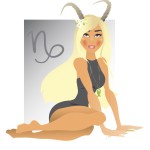 Capricorn / December 22 – January 19
Your dreams can come true with a situation at home, even if it does mean you have to make some changes. You don't want to rush into anything, but at the same time, you do want to trust your feelings and go with them. News about a partnership, which can be financially viable, can come through now. Stand by for new developments with business. Seduction Magic: Be open for love of a permanent nature.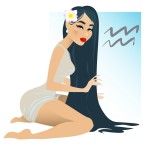 Aquarius  /  January 20 – February 18
A discussion with a partner can change the status quo, but not in a bad way. What happens next can alter things so it is better for you and another. If you are waiting on news re a monetary matter, don't assume anything. It is likely to be good news, but you want to wait until you have all the details, before going on a spending splurge. Seduction Magic: Lovers that are good friends tend to stay together longer.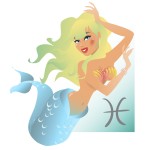 Pisces / February 19 – March 20
No matter what you want in life, but most particularly, if it is love or money, you want to feel you are deserving of what you want to attract!  With love, be careful not to be possessive with a romantic partner. And when it's about money, you may very well receive extra cash over this time, but there is a temptation to spend, too. Seduction Magic: When two people are perfect, there is always some compromise, but it's compromise you readily make.