Welcome to the Seduction Meals Weekly Horoscope by the Mistress of Astrology – Jennifer Angel. Tune in every week for details on how to best manage your relationships at home, work and play.

March 02 – March 8, 2015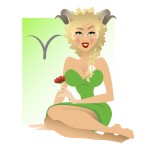 Aries / March 21 – April 19 
Romance heats up in your stars! Revisit your New Year resolutions, especially if they are health and image related. When you look good, you feel good, and you can more confidently attract love. If you are in the habit of pushing the envelope as an over-achiever, it can leave you stressed and exhausted – take care of you. Seduction Magic: Create an atmosphere of beauty to entice your lover's senses.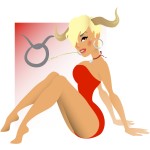 Taurus / April 20 – May 20
You may not mean to keep a secret, it could be that you just don't have time to fill someone in – whatever the reason, don't risk it, spill the beans a.s.a.p. Things are changeable at work; stand by for positive news can come though. Your contacts can be helpful during this time. Seduction Magic: A sincere heart-to-heart can break down any barrier.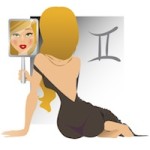 Gemini / May 21 – June 20
If you need to make changes at home, this is the week to do it. It's time to clean out old beliefs that can stop you from having the life you desire. You can take control at work, but don't get in your own way – let life take its course. Seduction Magic: Work and love can combine in some way, making this a good time to get out and network.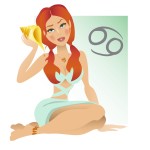 Cancer /  June 21 – July 22
Life moves fast, particularly at work and with business. If you are developing something new, get the ground rules set in place before you go too much further. Money matters look favorable; get ready to take control of your financial life and don't leave life-changing decisions up to others. Seduction Magic: Play your cards right and you could find a perfect-match. But don't allow business to get in the way of love.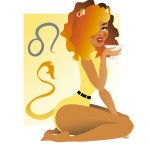 Leo /  July 23 – August 22
With love, don't spend too much time alone dwelling on the past, life is for living and love is to enjoy. Put your attention on the here and now and what's to come. You can expand your life during this time and step into a new bright future.  Seduction Magic: What went down in the past, stays in the past. Embrace the love you have.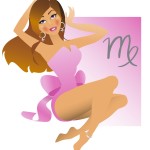 Virgo / August 23 – September 22
The energy of the full Moon can switch things up in your life. Keep the schedule flexible, you just never know what will happen next, but be prepared to let go of the old to embrace the new. News of work can come through. Love is seductive, live in the moment.  Seduction Magic: A little fantasy can spice up anyone's love life.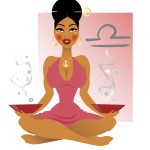 Libra / September 23 – October 22
This is an intense and passionate time, not only with love and romance, but also with work and even family matters. Be careful you don't try to make things right for everyone and in the meantime get no thanks for it. Instead, just enjoy yourself, and succumb to the magic of love. Seduction Magic: Be creative, you don't want love to get boring.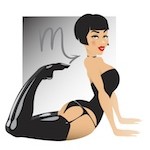 Scorpio / October 23 – November 21
Work is in the fast lane. When life is hectic, like it is now, you need to focus on priorities and people of high importance, first and foremost. With money matters, be sensible and act with caution, not take risks. Make time for love. Seduction Magic: Be careful you don't take your business vibe home – change over to your sensual persona to attract and keep the attention of a perfect partner.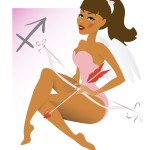 Sagittarius November 22 – December 21
The full Moon in your career zone can signify the end of something and the beginning of something else. Be open to embrace what comes next. A conversation with a close friend can keep you on the right track. Love and money are both important – try to keep them separate.  Seduction Magic: A passionate embrace can dissolve a lot of uncertainty and anxiety.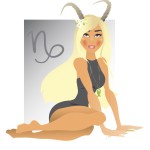 Capricorn / December 22 – January 19
Whether you are in a relationship or looking for love, your love life can become permanent. It's time to get your home environment sensual and sensational for entertaining. Money news is optimistic and can help you get a solid savings plan in place. Seduction Magic: There is nothing more appealing than when you show your true self to someone.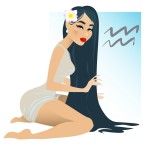 Aquarius  /  January 20 – February 18
An opportunity can boost your bank account, but there is likely to be a change around with a few things, first. Beware of keeping secrets from a loved one simply because you don't know how to get your point across. Be open and honest to win someone's heart. You have a flair for creativity; use it to your advantage. Seduction Magic: Splash some cash on a romantic date to show someone special how much they mean to you.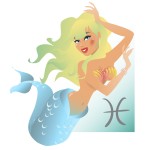 Pisces / February 19 – March 20
With the full Moon in your opposite sign, your area of relationships, love vibes promise change. And even though there can be uncertainty, there is a lot of excitement. Have a positive attitude and mix with the decision makers at work, and your career and bank balance can both get a boost. Seduction Magic: Don't feel compelled to reveal everything, be your most intriguing self!