Check out this week's Horoscope by the Mistress of Astrology – Jennifer Angel. Tune in every week as Jennifer share's details on how to best manage your relationships at home, work and play.

March 09- March 15, 2015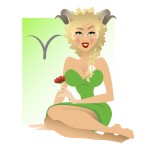 Aries / March 21 – April 19 
You can receive a work opportunity that you don't expect and are not ready for; take time to think it through. Think though your next move carefully; you don't want to get involved in a battle of wits. When it's about love, find someone who has similar interests. If a friend asks for help, give some leveled headed advice. Seduction Magic: Partnerships are built over time – look for equality.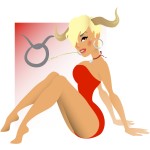 Taurus / April 20 – May 20
A discussion at work can keep you preoccupied. Pay attention to what friends say, but make up your own mind. Home matters are up for review; don't be backward when it comes to taking control. Use all your senses to connect with a potential love mate. Seduction Magic: If you have a decision at work, involve your sweetheart in your career life.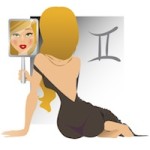 Gemini / May 21 – June 20
Venus bestows her seductive nature on you; accept all the social invitations you can fit into your schedule. Mercury your ruler can open an opportunity to have a meaningful conversation with someone at work. News can have you packing your travel bags. Seduction Magic: when you are more concerned about your partner than yourself, your passion-meter increases.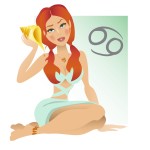 Cancer /  June 21 – July 22
If a situation is not settled at work, keep a positive attitude; there is more to come. Set your sights high and don't settle. Make sure there is some pampering on the schedule. Relationships need compromise, prepared to give a little to get a lot.  Seduction Magic: Seductive talk can get your heart racing and keep your interest high.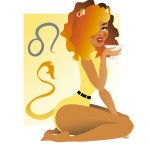 Leo /  July 23 – August 22
If someone means the world to you, then let them know. Speak your truth and be open, sincere and heartfelt. But don't try to alter who they are; accept them for who they are. An opportunity to lean more about a topic can help you wipe out competitors at work.  Seduction Magic: The memory of sensuous lovemaking can last a lifetime – savor the moment.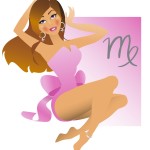 Virgo / August 23 – September 22
There is a new start with money, but you may have to let something go to take up something new. Mercury moves to your love zone, be sure to delve into a situation for the full story, and don't take a sweetheart for granted. At work, when it concerns money, make friends in high places. Seduction Magic: An intellectual connection can keep your minds and hearts engaged.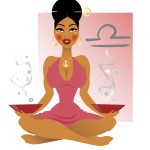 Libra / September 23 – October 22
Don't put off your wellbeing routine, there is nothing more important than your health. And when it's about love, you want to look your absolute best. Be open to what comes next at work, you could be pleasantly surprised where a discussion leads. Seduction Magic: Love Goddess Venus shines her charisma on you; make the most of this vibe.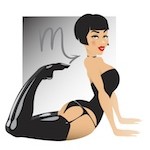 Scorpio / October 23 – November 21
Work is hectic, and you need to be careful of taking on too much. Overstressing won't do you or anyone else any good. Take time out for some pampering – you deserve it! You have entered a new love phase, and with Mercury's influence, you will want to speak your truth. Seduction Magic: When you feel beautiful on the inside it shows on the outside – you are absolutely captivating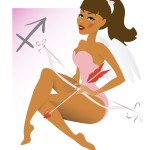 Sagittarius November 22 – December 21
You are highly intuitive, Sagittarius, if alarm bells go off, then take notice of them. Collaboration with others can produce a new fresh idea that has the potential to boost your bank account. You can enter the emotional love roller coaster at any time and your life can change. Seduction Magic: Leave the past behind; it has no place in your future.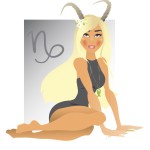 Capricorn / December 22 – January 19
It's as if fate has taken control and all you need to do, Capricorn, is let go of the reins, even if just a little, and trust that all will work out, as it should. A financial matter can have a happy ending. Looking for love? Look for a partnership that lasts the distance. Seduction Magic: Let go, let live, and see where love and life leads you.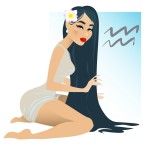 Aquarius  /  January 20 – February 18
Money matters demand your attention. Don't let anyone talk you into spending cash that is probably best left in the bank, set your own standards to live by. Your popularity is on the rise, and it's likely everyone will want to be your new best friend. Be optimistic and head into the future with confidence. Seduction Magic: The business of love is a heartfelt matter, stay in your heart not your head.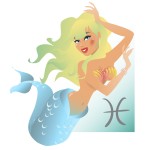 Pisces / February 19 – March 20
You can attract extra money now, but also spend it – put yourself on a budget to stash cash in the bank. Romance and passion will happen when the time is right, but make sure you don't let money get in the way.  Be careful of telling someone a few home truths, the more you say the more drama it can create. Seduction Magic: Don't underestimate your own presence; your charisma can win over anyone's affections