Check out this week's Horoscope by the Mistress of Astrology – Jennifer Angel. Tune in every week as Jennifer share's details on how to best manage your relationships at home, work and play.

March 30 – April 5, 2015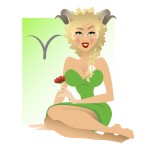 Aries / March 21 – April 19
Strive to be your best at work. Get ready to turn up the volume, there are big things on the horizon and life can take an unexpected turn for the better. But you do need to be prepared to do what you want, rather than what you think you should do. In other words, don't try to please other people at the expense of your own happiness or success. You have yet to reach your full potential, continue to follow your dream. True love is about support and friendship, and with an eclipse full Moon in your relationship area, you want to make sure love is a two way street. Seductive Magic: Speak from your heart, but do it diplomatically.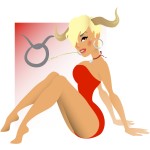 Taurus / April 20 – May 20
Hard work does pay! There is change at your place of work, but don't act too quickly, wait for everything to be said, someone can show their appreciation. Romance and love will happen when it's right, and with Venus in your sign, your ruler, it's very possible for love to move in the right direction during this time. For now, keep a tight hold on money – but nothing is forever. Your instincts are hot; pay attention to them. Seductive Magic: Use your sensuality to captivate someone's attention.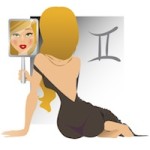 Gemini / May 21 – June 20
A dream can come true! Get ready to think on your feet – your expertise and knowledge on a certain subject can have you mixing with influential people and standing out in the crowd. Friends give you a sense of belonging, nurture those who love and support you. With love, for some, it may be time to discuss long-term plans. With money, operate from the highest degree of integrity, especially if you are dealing with friends. Seductive Magic: It's important for Gemini to have an ease of conversation and comfortableness with their partner.
Venus is in control of your friendships, and you can connect with people who will look after your best interests. And Mars gives you the motivation to surge ahead with business. The eclipse full Moon influences your home and family and can put stress on this area of your life, but can also help to clear the air and set things right. Be careful you don't overthink a love union, instead, go with your feelings. Seductive Magic: Use your sensual powers to create magic and mystery, and you will be a total knock out.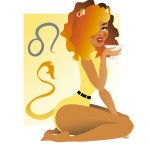 Leo /  July 23 – August 22
You are exciting, dynamic and flamboyant. But to attract the attention of someone wonderful, you need to reveal to them the real you, not your public persona that's on show. People can appear to assist you with business, a dynamic connection can be the start of a new relationship, work and love, and has the basis to be very successful. But get organized with your thoughts before you do or say anything. Get physical to de-stress and stay balanced. Seductive Magic: Share your inner dreams and goals to build a close love-bond.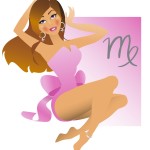 Virgo / August 23 – September 22
You have entered a new start financially, but love and money could be combined and can be a difficult combination! And the lunar eclipse in both your money areas of life later this week can have a great influence on what you do next on a financial level. Consult with your heart and head before you make what could be a life changing decision; you want to ensure what you do next will work in your favor. Relationships at work are favorable now, but tread carefully and let the other person do the talking. Seductive Magic: When love and money are combined, start talking, a conversation can solve just about anything.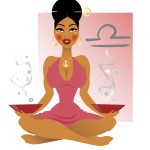 Libra / September 23 – October 22
The Sun sends love your way, but Uranus can send you on an unpredictable emotional roller coaster ride, particularly when your home and family are involved. With an eclipse full Moon in your sign it is easy to over react – don't – see how things work out. You can connect with someone wonderful now to help you financially. You can feel drawn between a quandary of, 'should you or shouldn't you'. Make a decision and stick to it. Seductive Magic: A heart-to-heart discussion can clear the energy.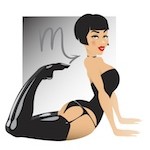 Scorpio / October 23 – November 21
When looking for love, make sure it's with someone who fits your lifestyle; otherwise, with your busy schedule right now, you may never connect. When it's about money, double-check everything, but don't be so cautious you let an opportunity pass you by. You need to be ready to grab a work opportunity when it comes your way, but be realistic; don't overstate what it could be. And watch your stress levels – it's important to pace yourself so you don't burn out. Seductive Magic: You are in control of your next move!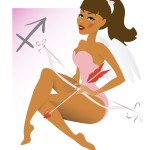 Sagittarius November 22 – December 21
Life is on the up! It's time to set new foundations for the future, a solid base that can provide security and a relationship of longevity. When love pulls on your heartstrings, make sure trust and honesty are part of the love-deal. Don't get distracted now; you have too much going on to get drawn into someone else's drama, particularly when it's about money. Seductive Magic: When it is true love, you will know it in your heart and soul.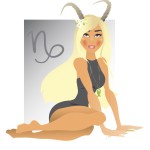 Capricorn / December 22 – January 19
This is a powerful and positive time. The full Moon eclipse in your career zone can shake things up, and can be just what you need to get things rearranged and heading in the right direction, a new direction. But be careful of paying too much attention to other people's gossip – you are too busy to entertain hearsay. Venus sends her love spark in your direction, so don't pack the schedule too tightly – you want some wiggle room. With family, don't expect to agree on everything. Seductive Magic: Pace yourself with love – after all, what's the hurry – savor every moment.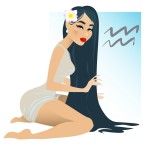 Aquarius  /  January 20 – February 18
If you're privy to top-secret info, be careful how you handle what could be super-sensitive data, especially if it concerns money. Venus gets you thinking about setting up home and makes love possible. Singles, get out and be social – couples, focus attention on your partner. Love can be anything you want it to be – the choice is yours. A creative venture gets the green light. Seductive Magic: Togetherness builds memories.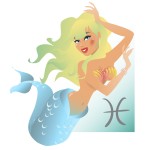 Pisces / February 19 – March 20
For love to work you need to feel comfortable enough with someone to say how you really feel, without the fear of being judged. Prepare to rework your budget when a financial situation comes up for review, especially as a lucky break comes your way. You can listen to advice from well-meaning people but you have the last say. And you can finally get clarity, hence action, on a long distance situation. At work, stay the course and believe in yourself. Seductive Magic: Emerge yourself in the beautiful sunlight of love – you deserve to be loved and to love.