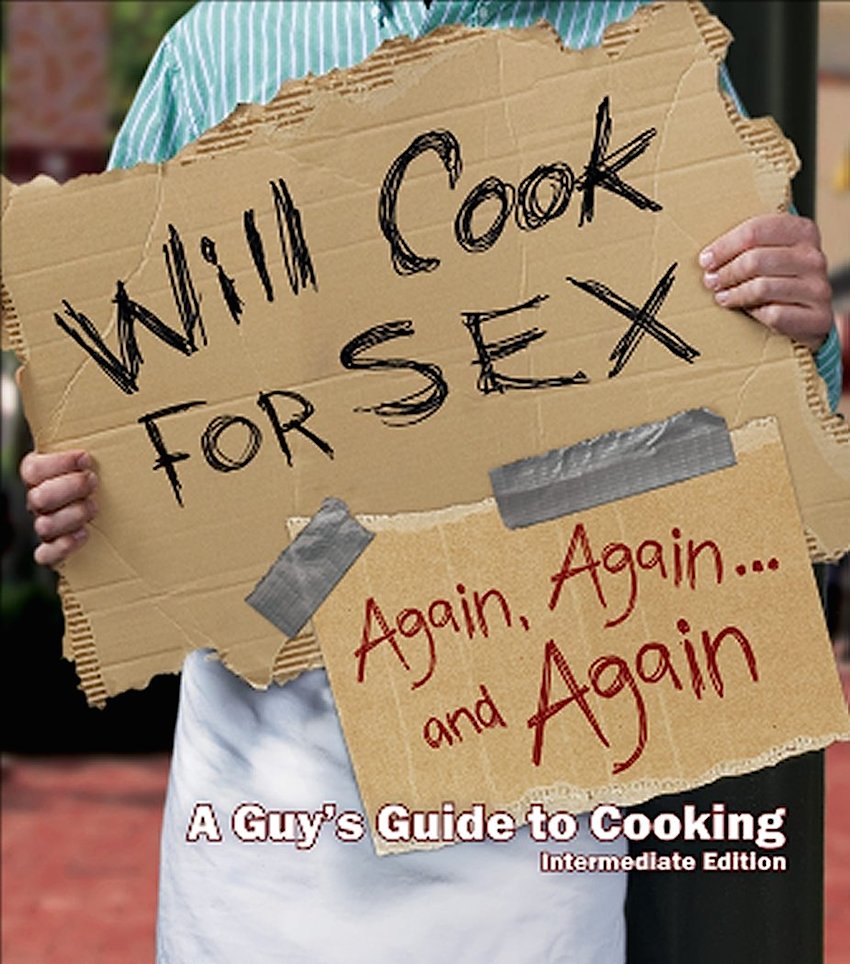 So a single friend of mine told me his favorite new cookbook is Will Cook for Sex Again, Again, and Again: A Guy's Guide to Cooking by Rocky Fino. He said the recipes are straightforward and easy and he's had great results. I asked him if he knew about Will Mix for Sex: 21 Classic Cocktails to Set the Mood and suggested he might want to add this to his cookbook collection – which he did. I couldn't help but ask, "so… did you get lucky"? His answer: sometimes yes, sometimes no, but his dates loved his cooking and the effort made them feel special. Mission accomplished!
You have to love Rocky's sense of humor, but once you get past the eye-catching titles, you'll find a cookbook with wonderful recipes that are not intimidating. "People often ask if this book contains recipes for "aphrodisiac" food. Cooking is the aphrodisiac", says Rocky. "As men – single or married – we are challenged with enamoring our significant others. There is no better chance to show her your affection than in the kitchen. Whether you've planned an intimate dinner date for two or are having friends over for a party, your cooking skills will make you that much more attractive in her eyes – and hopefully that attraction will lead to the bedroom later.
Order your Copy and get ready to spice things up in the kitchen and beyond!
About Rocky Fino
With titles like: Will Cook for Sex: A Guy's Guide to Cooking, Will Mix for Sex: 21 Classic Cocktails to Set the Mood and Will Cook for Sex Again, Again and Again – you know Rocky Fino has fun with his creations. But when it comes down to showing men that cooking for a woman doesn't have to be intimidating, the culinary writer and presenter takes his mission very seriously.  I found this on his website: Since picking up an iron and a skillet, then and a pen and a microphone, Fino's succeeded in picking up many a pleased woman and several books' worth of pointers. And if any readers or viewers require proof that Fino's techniques really work, they're welcome to ask his very appreciative wife.