Check out this week's Horoscope by the Mistress of Astrology – Jennifer Angel. Tune in every week as Jennifer share's details on how to best manage your relationships at home, work and play.

April 13 – April 19, 2015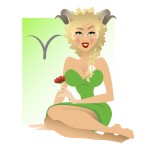 Aries / March 21 – April 19
Love and money could combine in some way this week and you want to be careful not to dig your heels in too much in an attempt to get your own way. There is always room for compromise and remember, all relationships need some level of give and take to work long term. Start thinking seriously about your goals and what you want to achieve for the remainder of this year – the new Moon in your sign signifies a new beginning – a fresh start, and it's up to you to take control of it. Seduction Magic: Allow yourself to be vulnerable and say how you feel.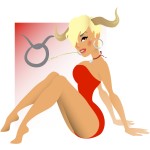 Taurus / April 20 – May 20
Mercury makes his move to your sign later this week, and as he joins assertive Mars, you are cautioned not to speak too quickly or to harshly when giving your opinion. Sometimes, it's not what you say but how you say it that can make the difference. Soften your tone and be diplomatic and you should avoid any misunderstands. When it's about work and money, don't be shy about asking for what you want. With love, a strong connection is possible, but make sure your nurturing doesn't turn possessive. Family matters can come to a head; keep in mind that some things are simply just not that important. Seduction Magic:  You need stability, but you also need to get to know someone before making a commitment.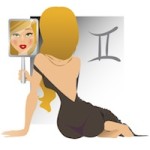 Gemini / May 21 – June 20
Be careful not to get too caught up with where you think love may or may not be heading. Life has a habit or sorting itself out, all will work out for the best. If you feel you must tell someone a few home truths, plan it in your mind first; an impulsive comment can do more damage than it's worth. Friends can help you get ahead now, and if someone reaches out with a kind offer, just say "thank you". At work, see a situation for how it really is. Your intuition is strong now – use it! Seduction Magic: Enjoy the moment of love – show your mischievous side. 
Friends and money could combine, and you will need to keep life in perspective; be careful not to overact with a situation. Pluto goes retrograde and gives you a chance to consolidate your love life, clear it out, or take stock of your love situation and how you want it to be. A new start with your career is in the stars, but news could be delayed, especially if it is coming though friends. But don't worry; just keep moving forward in the direction you want to end up at.  Seduction Magic: You want to be a little mysterious, but don't keep secrets that can come back and haunt you.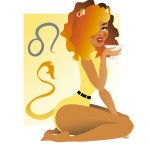 Leo /  July 23 – August 22
Your career is set to move into the fast lane, or at least you are, but it is likely that someone else is not the mover and shaker you are and they could hold things up. Be smart and strategic in your approach rather than aggressive; you don't want to cause a stalemate. Pluto goes retrograde this week, and gives you a chance to reevaluate where you are with business, and also a good time to review your health and wellbeing regime. With love, look for stability, not a quick fling. Seduction Magic: Shyness has never been an issue for you; don't let it be now.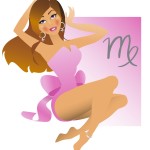 Virgo / August 23 – September 22
Relationship stability is always better for you than a causal acquaintance. To keep love fresh and alive, be inventive. For singles, follow your heart and show your sincere side. To get ahead with work and in business, get out and socialize, those you meet on the social scene can provide influential introductions. You are likely to be called up for a family discussion – you have good advice; don't keep it to yourself. Seduction Magic: One of the things people love about you, is you don't play games!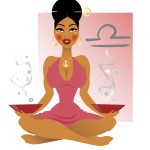 Libra / September 23 – October 22
After last month's tumultuous astral interactions, at the end of this week the new Moon in your opposite sign brings a fresh new beginning, particularly with relationships. Pluto in your family zone puts things on hold for now, and gives you some breathing space. Be careful with monetary matters you are not in control of or dealing with friends, you will want to get everything in writing so all concerned know what they are accountable for. Seduction Magic: A positive and enthusiastic attitude attracts attention.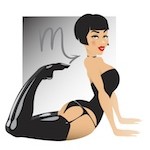 Scorpio / October 23 – November 21
Relationships at work are under fire this week, stay cool and think through your strategy – when you are on point, no one can mess with you. A business deal can provide security for the future, but don't rush into anything. Mercury moves to your relationship zone; don't be surprised if you have a discussion about the future and where your union with someone is heading. Singles can attract attention with an intellectual conversation. Seduction Magic: An electric connection can get your heart racing. When you want someone you are relentless!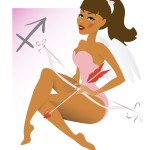 Sagittarius November 22 – December 21
With an intimate relationship, you may be asked to make a union more permanent. Be careful you don't walk away from something good, because you don't want to give up a little freedom. With the right person, you can have both. There could be conflict at work or with your career, about what you feel you should do and what you want to do – be open to make a compromise. Sometimes, you have to give a little to get a lot back. Seduction Magic: Your adventurous spirit is what others find so alluring.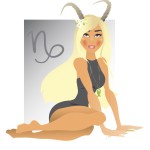 Capricorn / December 22 – January 19
Pluto in your sign goes retrograde this week for a four-month period, which gives you a chance to do a stock-take of your life. Look at how far you have come and redo your goals. As you change so do your aspirations about life. If a financial opportunity is not going forward as you imagine, let it sit for a while and see what eventuates. With the influence of Mars affecting your love life, love is likely to be very passionate – don't be too concerned about the future right now; enjoy the moment.  Use this month to get your image looking hotter than hot. Seduction Magic: When you are self-assured and confident about who you are, the world opens up to great you.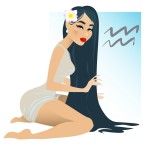 Aquarius  /  January 20 – February 18
Be careful of allowing family to mess with your personal life too much. Of course, you are all in this together, but you do have a strong mind and can make your own decisions, Aquarius. Discussions can move a creative project or unique idea to the next phase. Get ready to take center stage and tell the world what you are all about. Make sure you communicate with clarity, in layman terms, so all concerned can understand a complex matter. With Pluto going retrograde it gives you a chance to take a breathe and see how you feel about everything that has transpired lately. Seduction Magic: One of things people just love about you, is you have strong opinions, but can allow others to have the same.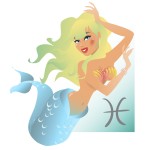 Pisces / February 19 – March 20
You will want to be there this week for family and those you love and are special to you when and if they reach out. At work, your intuition and inspiration is second to none, but you may need to work hard to win someone around to your way of thinking – which you can easily achieve with a little forethought. The new Moon brings a new financial start. Pluto goes retrograde this week for four months and during this time you may very well have a clean out of people, associates and friends. Some of you may have moved on in different directions, and with others, you simply don't have any thing in common any more.  Seduction Magic: When you let someone know they are the most important person in your life, you can build a closer bond.