What will your week be like? Check out your Horoscope by the Mistress of Astrology – Jennifer Angel. Tune in every week as Jennifer share's details on how to best manage your relationships at home, work and play.

April 20 – April 27, 2015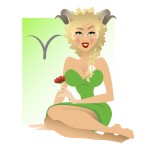 Aries / March 21 – April 19
A money-making business opportunity can cross your desk this week, and a discussion can take it to the next stage. But be careful not to make a rash decision. Even if you feel you know exactly how you want to move forward, it is still best to give it 24-hours if you can, and then you will have even more clarity. A communication with a loved one or prospective partner can put a smile on your face, too. Seduction Magic: Venus and Jupiter come together to make your sex appeal rock – use it!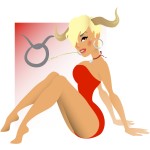 Taurus / April 20 – May 20
With so much planetary positioning and activity right in your sign, Taurus, your head and heart can be spinning all at once this week. Mars and Mercury combine, and make your mind sharp as a tack. This is a good time to speak your mind and get your point of view across in the way you intend. A beneficial outcome to do with your home and finances can take place now. An intense love connection gets your attention. And you continue your new learning curve with some type of study or education. Seduction Magic: There is nothing more alluring than to be told how much someone loves you. When you do the same for someone else, they won't forget you in a hurry.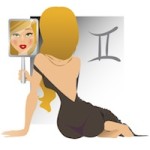 Gemini / May 21 – June 20
Venus, the love Goddess, now in you sign and with a beneficial connection with lucky Jupiter holds your attention with a love interaction. For singles, an introduction can be made through friends. Get out and be your normal social self to meet, mix and mingle with new and interesting friends. Your intuition is hot now and particular when it concerns money management or a financial opportunity, you should pay attention to it. Seduction Magic: With the influence of Venus, make your love setting nothing short of beautiful.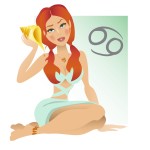 Cancer / June 21 – July 22
When it concerns money, you have an uncanny way of knowing when an investment is just right or of being in the right place at the tight time to capitalize on a financial opportunity, and right now, that can very much happen for you. With love, Pluto and Mars, the power planet duo, come together to create a life-changing incident that can change your love life forever. It is also very possible for a friend to introduce you to someone wonderful during this time. Seduction Magic: Whatever setting you choose for love, make it uniquely you.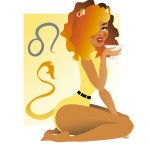 Leo / July 23 – August 22
Friends can come through for you big time now, and it is a perfect time to attend social event, you can meet some very influential people now. Power planet duo, Mars and Pluto, come together this week in your work zones and create amazing energy – you can really forge ahead at work and with business. But keep a level head, you know the rule, 'if it sounds too good to be true, it probably is'. With love, look for stable relationships. Seduction Magic: Double-dating is nice, but sometimes, more than two is a crowd.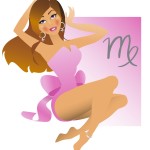 Virgo / August 23 – September 22
Travel or dealings with people in far away places or even with different cultures is in your stars. This is also a good time to take on extra studies or learn something that will help boost your career. Venus in your solar 10th house, the area of your career, helps put you in touch with people who can offer significant introductions in the work place. A dynamic connection between Mars and Pluto brings electric love direct to your heart center – keep your schedule flexible! Seduction Magic: The most powerful love spell is to just be yourself.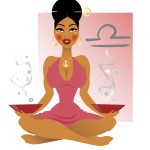 Libra / September 23 – October 22
Monetary matters are very much still in your star-chart, but in the area of money that is handled by other people, and when you are not in control, you still want to keep a watchful eye over proceedings. Sometimes when you have a big brother presence, it can keep people honest. You have entered a new phase with relationships, and although life has many compromises, you really do want to follow your heart and not 'settle' too much over this period. An issue with family and money can be sorted out now with the energy of mars and Pluto. Seduction Magic: A little spontaneity can spice up your love life. 
Scorpio / October 23 – November 21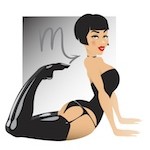 There is a lot of activity and planetary placements right opposite your sign in your area of relationships, and the Sun moves to this area, as well. Mars and Pluto interact, both your rulers, so a discussion with a loved one or prospective lover could really get your attention now. Work is also busy, so it is a bit of a juggling act this week to keep everyone and everything on track – but nothing you can't handle. A business connection can help you with career advancement and there are also great monetary opportunities for you now, too. Stay alert to what happens next. Seduction Magic: Chemistry is important but so is an intellectual connection.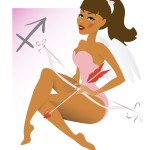 Sagittarius November 22 – December 21
Venus now in the sign opposite you heightens the love vibration in your life. And if it is love you are looking for, then be prepared to make some compromises to have it. Work and your day-to-day schedule get's busier, if that is possible, and you need to be strict about how you use your time and who you allow to interrupt your schedule. In the process of trying to do everything, be careful not to let your wellbeing regime fall to the bottom of the list. Seduction Magic: Everyone loves to be romanced, be amorous and you will gain the attention you crave.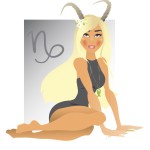 Capricorn / December 22 – January 19
Get ready for love! Pluto and Mars together are a powerful and dynamic team and your love life is about to get an injection of pure hot passion!! Work is also happening right now, and the people you meet can be instrumental in helping you get ahead. Your life can change and as you transcend where you are, you can say goodbye to yesterday and hello to tomorrow. Stay the course, your hard work and dedication can pay off now with abundant reward. Seduction Magic: Don't worry about anything just enjoy the moment!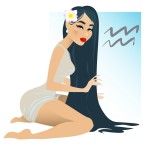 Aquarius / January 20 – February 18
A beneficial and generous connection between beautiful Venus and abundant Jupiter turns up the heat with romance – get ready to indulge in a loving moment and don't feel guilty about it. Family and home are on your star-radar, and your attention, although is on love and romance, will also need to attend to matters at home. A discussion can solve just about anything, make sure you keep the communication channels open. Seduction Magic: When you are generous with yourself, are emotionally available, everyone will love you.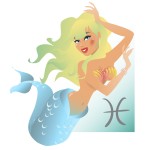 Pisces / February 19 – March 20
Discussions with friends can open doors, doorways you may not have considered and things can move fast now so you need to be organized to take up what could be a fabulous opportunity. A creative project can get the go ahead. And your attention is likely to be needed at home and with family as well now, so make time for them. An intimate relationship that is more of a commitment is better for you, rather than a casual affair, someone you can take home to meet the family. Seduction Magic: Do something special for yourself. If you feel fabulous, you can treat your partner with the same level of fabulousity.