Don't get caught off guard – check out the weekly Horoscopy by the Mistress of Astrology – Jennifer Angel. Tune in every week = for details on how to best manage your relationships at home, work and play.

April 27 – May 3, 2015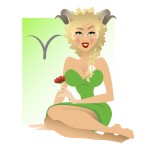 Aries / March 21 – April 19
With money matters be quick to capitalize on an opportunity, but don't take unnecessary risks; you need to know all the information before making a decision. A conversation can put you in the limelight – get ready to do business. Love interactions can be emotional but can also bring an issue to a head, if it needs to be dealt with. Seduction Magic: You can be lucky in love, stand by to be romanced.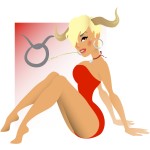 Taurus / April 20 – May 20
News about money or work can come through now and loosen the financial belt a little but don't go crazy. It's great to treat yourself, but don't be reckless with your cash. The full Moon at the end of the week can force a situation at home and sort out what happens next – it's decision time, and the energy can move you to a better place. Seduction Magic: Love can be intense, and this is a great thing as it is a measurement of how strongly you feel about someone.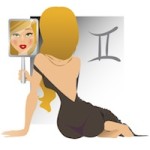 Gemini / May 21 – June 20
Mercury, your ruler, makes his move to your sign this week, so your mind is sharp and ready for debate. When you and Mercury are in line, you are unbeatable, and this week Mercury and Saturn interact, which heightens your common sense. You do want to be careful of being critical of a loved one, though, and remember, no one is perfect – you may need to make allowances for those you love. The full Moon at the end of the week can switch things up at work, don't get emotional – business is business. Seduction Magic: Venus in your sign softens your heart, be open to embrace love. .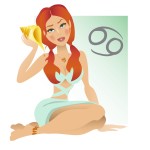 Cancer /  June 21 – July 22
The full Moon at the end of the week can heighten the love vibration, and can send cupid's arrows in your direction. You do want to be careful money doesn't interfere with love. Love and money are both necessary in today's world, but love trumps money, even if it doesn't seem like it at the time. Friends can come through for you now, and together, you can solve just about any problem – as they say; two heads are better than one. Seduction Magic: You have an ability to love with all your heart; make sure whomever you give your love to will appreciate you.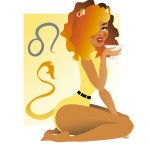 Leo /  July 23 – August 22
Full Moon energy at the end of the week in your home and family area can prompt some changes you may need to deal with; change that perhaps has be forthcoming and now it is time to finally put them into place. Mercury makes a move to a social area of your chart, making friends more important now and social events can be advantageous. Mars still in your career zone can have you busier than usual – ensure your schedule is organized; you want to be as productive as you can during this time – avoid time wasting people. Seduction Magic: The best love partner for you is also your best friend.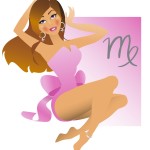 Virgo / August 23 – September 22
You have an opportunity this week to learn more about someone special in your life. If it is an intimate partner, you can build a closer bond, but be careful of being overly critical about them, particularly if an incident relates to a past situation. Leave the past where it is and look to the future. Mercury, your ruling planet, moves to your career zone and joins Venus, making it possible to connect with influential people and have a serious and meaningful discussion about your future. Seduction Magic: Make a cooking date with your honey and bake up a recipe of romance.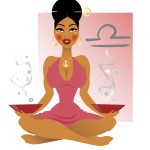 Libra / September 23 – October 22
This can be a social time but don't blow the budget just because you want to mix with the in-crowd. It is somewhat important to be out and be seen at the right places, but not at the expense of your security and piece of mind. Mix with friends who are in your financial bracket, and you won't feel out of control with your cash flow. On another note, someone can step forward to give you financial assistance now, which can change your status quo, and all for the better. If you are separated from your loved one, then use technology to stay in touch. A small note can let them know they are on your mind. Seduction Magic: Believe in your dreams; love, work and money, they can come true!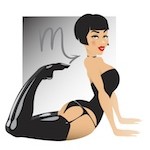 Scorpio / October 23 – November 21
Later this week, the full Moon in your sign can bring a situation to a head, but only if it needs to be looked at and dealt with, otherwise it is business a usual. Mars still in your opposite sign makes this a passionate time with a love connection –make time to spend with your nearest and dearest. For singles, you can meet your love match during this time, get out and about to mix and mingle. With work, an opportunity can come out of the blue, be open to look at different options, it could be something you don't want to turndown. Seduction Magic: You can be intense, Scorpio, and you need a love-match who can handle your depth of character.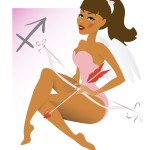 Sagittarius November 22 – December 21
Mercury, the planet of communication and commerce, moves to your solar seventh house, the area that relates to relationships and joins love goddess Venus. These two planetary influences together can open a conversation that perhaps is overdue. Be prepared to say how you really feel, but be careful not to cut yourself from a situation that could be very good for you. You may just need some extra time to think things through. Mars still motivates you to get on with work and no time to waste here. Your instincts are sharp now; make sure you pay attention to them. Seduction Magic: Show your most loving flirtatious side, and your popularity will raise sky high.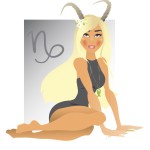 Capricorn / December 22 – January 19
This is a perfect time for an image overhaul and to focus your attention on the most important person in your life – YOU! And this also means setting time aside to do what is best for you, as well as ensure your health and wellbeing are top priority. Love can be passionate, and all consuming, as is work, so it is important to adopt an attitude to have life balance so you don't spend too much time on any one area of life, namely work at the office! Seduction Magic: When you feel fabulous you are fabulous – don't entertain self-doubts. Be the amazing person you truly are.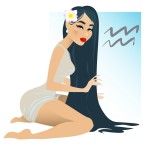 Aquarius  /  January 20 – February 18
At the end of the week, the full Moon in your career zone can shake things up, but not if it isn't needed. And as the Moon has an interaction with beneficial planet Jupiter, it can work in your advantage and open up an opportunity for you to build a closer relationship with someone who can help you advance at a career level. Love can be intense, and let you know where you stand with someone – a discussion can clear the air. Family matters demand attention. Seduction Magic: Stand in your circle of power and be upfront and honest –your date will appreciate your candor.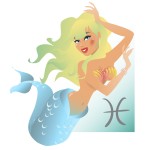 Pisces / February 19 – March 20
When you are clear about where you want to end up, the journey to get there opens up. Stay focused on your vision, Pisces, and you will keep heading in the right direction. You could be on center stage now, make sure you look the part and have your material organized. A discussion with family can be enlightening, but rather than try to fix a situation, try to just be there for whoever reaches out to you. Your work and home life can combine in some way now, keep a level head and use your common sense. Seduction Magic: A love that gives you the security and belonging as family does is what will last the love distance – don't settle for less!