Check out this week's Horoscope by the Mistress of Astrology – Jennifer Angel. Tune in every week as Jennifer share's details on how to best manage your relationships at home, work and play.

April 6 – April 12, 2015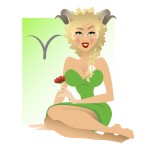 Aries / March 21 – April 19
With the energy of last week's lunar eclipse and connections with Jupiter this week, your love life takes a front row seat. A creative concept can get the attention of the power players – get your thoughts, goals and action-plan in place. Pluto in your career zone can transform your life now, but not without effort on your part. Seduction Magic: Show your sexy side and expect the best!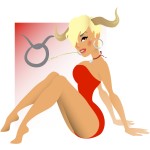 Taurus / April 20 – May 20
You have an opportunity to learn a new skill, which can help take you places in life, especially with your career. With love, Venus and Mars both in your sign bring love right to your heart center. But don't let the past catch up to you; it's your choice to embrace it or leave behind. And be careful of keeping secrets from all the wrong people. Seduction Magic: Your attraction appeal is hot – use it to your advantage.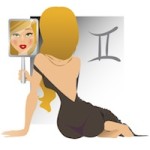 Gemini / May 21 – June 20
When it concerns love, Venus enters your sign at the end of this week and heightens the love vibration in your life. Remember the rule, actions speak louder than words; keep this in mind, particularly as we still have the influence of last week's lunar eclipse energy. And if you need to tell a friend a few home truths, be compassionate. Seduction Magic: Sensual sexy conversation will get your lovers heart racing. 
Your career gets a boost in the right direction and you have a chance to start afresh, as well as a chance to boost your bank account. Be careful of who you mix company with. Love and work can both take off now in a positive way, and you are best to have positive and optimistic people around you. Seduction Magic: Allow yourself to be vulnerable and reveal your true self.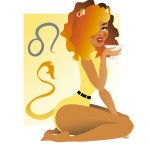 Leo /  July 23 – August 22
With Mars influencing your career, and interacting with Neptune, your imagination can take you all the way to the top of the class now. If you are in a relationship, remember all unions need work to keep them on track, whether they are business or personal.
Seduction Magic: Your sexual tension will turn heads when you walk into any room.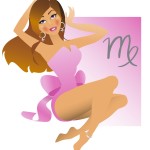 Virgo / August 23 – September 22
When it's about love and money, think through your next move carefully and be open to have what could be a sensitive discussion. Not everything is within your control – focus on the positive. People you interact with at work can help you get ahead of competitors and boost your bank account. Seduction Magic: Plan for tomorrow but love for today.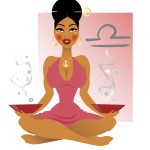 Libra / September 23 – October 22
The energy of the lunar eclipse last week may have changed your game plan, but try to accept whatever happened and go with the flow rather than spend too much time going over and over the events. Love can tap on your heart now, but be prepared to make some concessions. Seduction Magic: When you flash that warm and engaging smile, no one can resist you.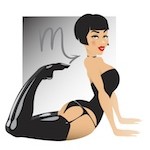 Scorpio / October 23 – November 21
Venus in your love zone can introduce you to some interesting people; love may be destined to head your way, if the time is right. To gain support and respect at work, be open to consider different options; take charge but don't take over. Seduction Magic: Romance and passion go hand in hand – plan a seductive rendezvous!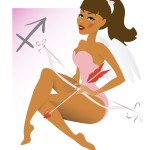 Sagittarius November 22 – December 21
Venus, the love goddess, shines her light on your love zone later this week – get ready for romance! Be organized at work to ensure important details don't slip through the cracks. As always, aim for outcomes that everyone is happy with, but you can only do what you can do, so don't stress over what is not within your control. Seduction Magic: Use the sensual qualities of Venus to give your appearance the wow-factor!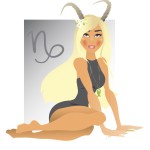 Capricorn / December 22 – January 19
When it's about love, the more clarity you have about your feelings, the easier it will be to make a decision. But don't spend all your time analyzing. Use your sex-appeal to get the attention of someone special and just enjoy the moment. Your world is changing and that's a good thing. Expect to be a little unsettled if you want to change your life and prepare to step out of your comfort zone. Seduction Magic: Know what your values are and stand firm with them – certainty is an attractive quality.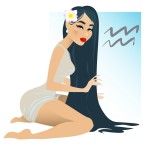 Aquarius  /  January 20 – February 18
Whether at work or with money watch and listen to what people say and do to establish what is fact or fiction. When you need advice, ask a professional who knows their business. Don't allow money to dictate a move that will affect your personal life. An intelligent conversation with someone special can light the love fires. Seduction Magic: Love can take you by surprise, if you are open to embrace it.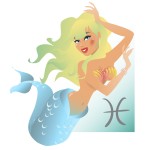 Pisces / February 19 – March 20
Be smart about money; if you want your financial life to be different you need to handle your finances differently. Before you agree or disagree to anything do your home work and research. You can then make an informed decision. Seduction Magic: Communication is not always about talking – you are a master at non-verbal communication, use it!