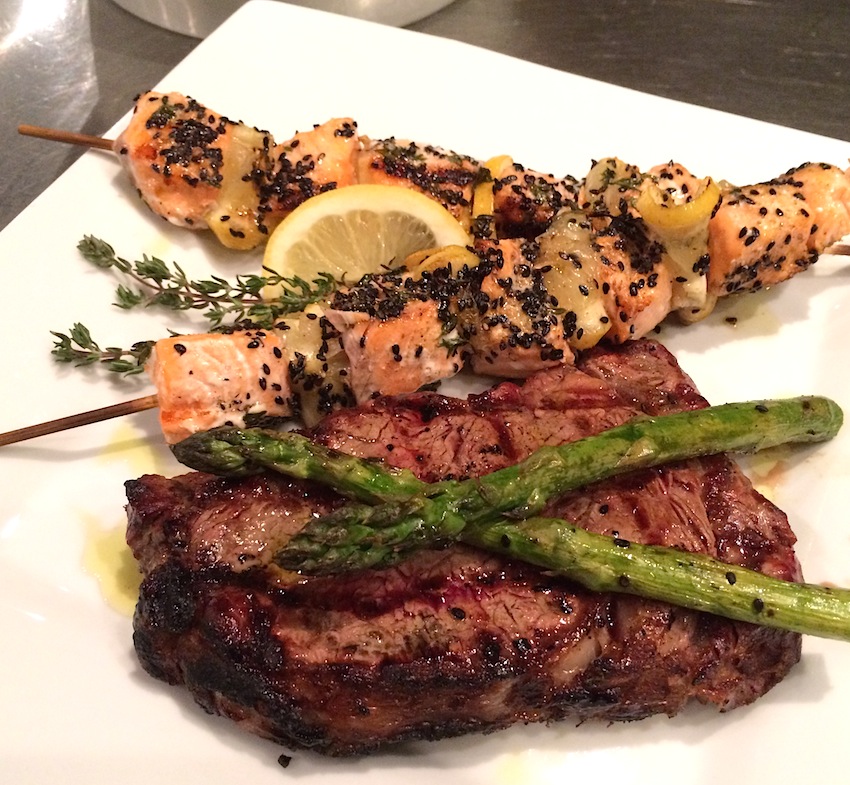 To embrace the beauty of a sunny spring weekend it was time to enjoy a grilled dinner al fresco. We couldn't decide what to have other than the desire for a surf and turf combo. I found this recipe for Spiced Salmon Kebabs at BonAppetit.com and decided to pair that with a grilled rib-eye steak. It was perfect! Three juicy slices of steak and 2 skewers of perfectly spiced lemon-flavored salmon as the main course served with grilled asparagus – spring time treat.
For the steak, that was sitting out to bring to room temperature before grilling, we simply salted the meat with a touch of coarse sea salt and let stand for about 15 minutes before grilling.
The salmon was delicious! Thank you Bon Appetit, I will be making this a lot this summer. By alternating the salmon kebabs with slices of lemon the fish is infused with a delicious lemon flavor with each bite taken. I used fresh thyme instead of the suggested fresh oregano and I look forward to trying this with tarragon next.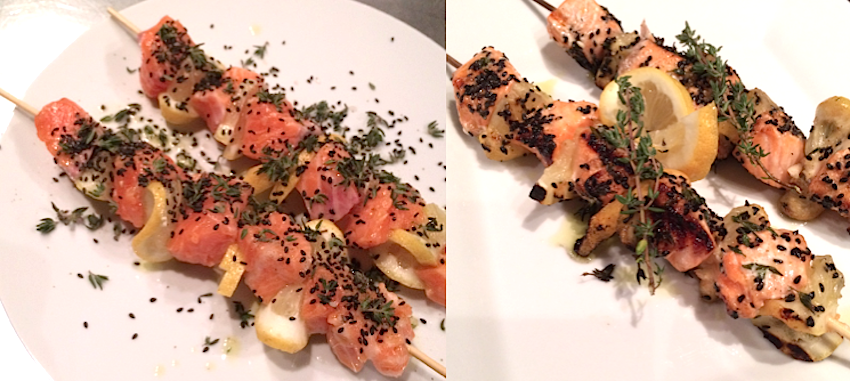 Cooking for Two: To make this recipe work for two I used a half pound of salmon which netted 4 salmon skewers. When cooking for two, I used the same amount of spices called for in the recipe, 1 lemon and a 1/2 lemon which I squeezed over the kebabs before grilling.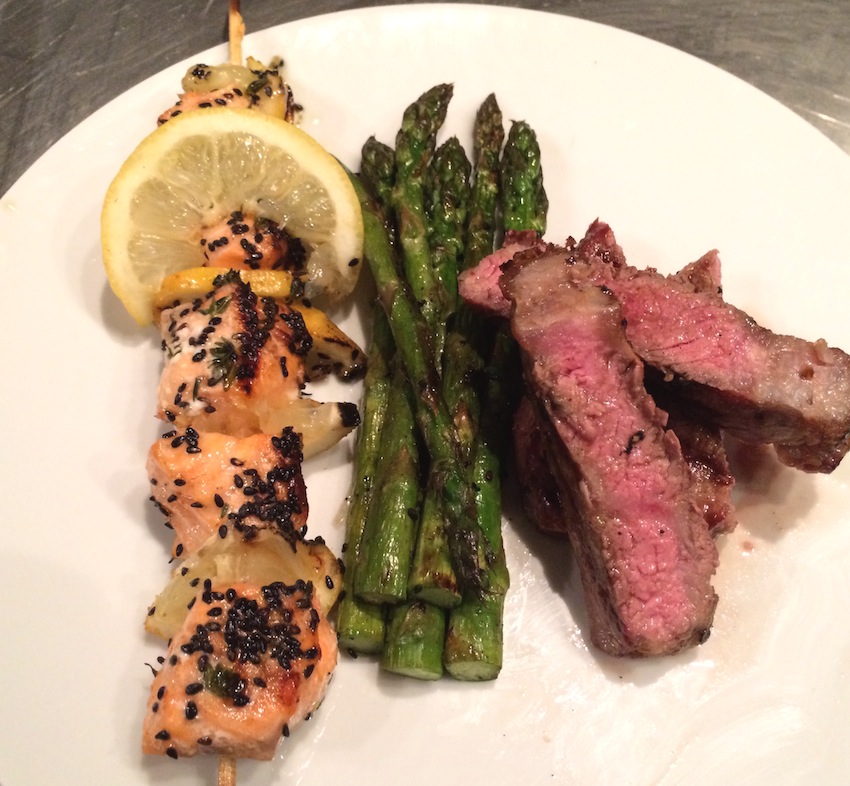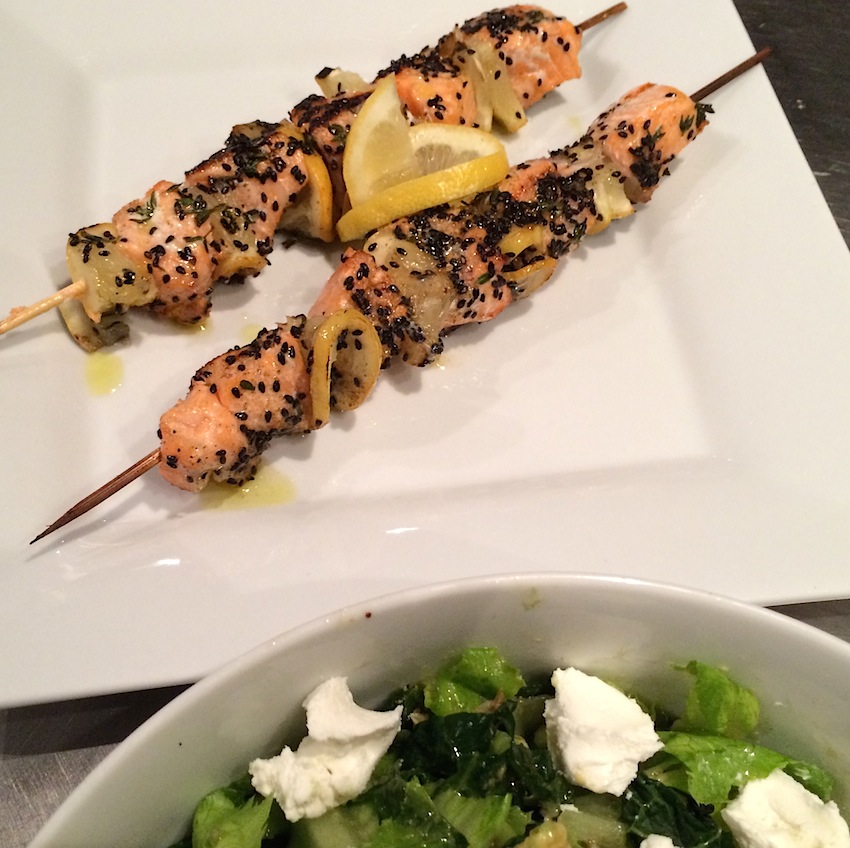 Here is the recipe for four as created by Bon Appetit.
Spicy Salmon Kebabs / BonAppetit.com
SERVINGS: 4
INGREDIENTS:
2 tablespoons chopped fresh oregano
2 teaspoons sesame seeds
1 teaspoon ground cumin
1 teaspoon kosher salt
1/4 teaspoon crushed red pepper flakes
1 1/2 pounds skinless salmon fillet (preferably wild), cut into 1-inch pieces
2 lemons, very thinly sliced into rounds
2 tablespoons olive oil
16 bamboo skew
Click here for Full Recipe: http://www.bonappetit.com/recipe/spiced-salmon-kebabs