Check out this week's Seduction Meal Horoscopes by the Mistress of Astrology – Jennifer Angel for details on how to best manage your relationships at home, work and play.

May 11 – May 17, 2015
This is an exciting time, what comes next could surprise and delight you, especially with work and money. You will need to be careful to balance your time out this week, as family members developments at home will also take your attention. Seduction Magic: Your instincts will let you know when to make a move.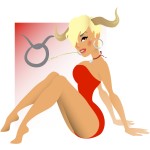 Taurus / April 20 – May 20
With Mars moving to your money zone, be careful not to make too many rash decisions – this is not a good time to take risks or gamble. Listen to what friends have to say, they could just impart some pearls of wisdom you don't want to miss out on. A discussion with a loved one can let them know how you really feel. Seduction Magic: Speak from your heart, even if it does make you feel vulnerable.
Don't allow an interaction between planets Mars and Saturn to cast doubt on how you feel – deep down in your heart, you do have all the answers. Changes at work can be financially good for you, wait for the dust to settle, but don't loose your negotiation power by being too chummy with someone. Seduction Magic: Be prepared to leave your baggage at the door.
You can really move forward with a love situation now, and for singles, you can be in the right place at the right time to meet someone wonderful. Don't worry if things seem to be delayed at work or with business, it will give you time to review all the details and make sure you are happy with everything. Seduction Magic: When love is all-consuming it is okay to just surrender and enjoy!
When those around you are in favor of something and your intuition is screaming, NO, pay attention to it, regardless of what anyone else says. What goes down at work now can be favorable, and those who back you can provide further support. An idea can be magical but share it only with those you trust totally. Seduction Magic: Enjoy today but plan for the future.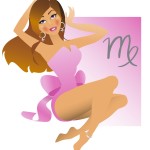 Virgo / August 23 – September 22
When work and love combine, life can get tricky but nothing you can't handle, Virgo. Remember, there is give and take in all relationships, and that means for both sides, so be open to look at what role you paly in a situation. Mars move to your career zone, and if you thought you were busy before then you better put your skates on, life is about to enter the fast lane. Seduction Magic: An intense and revealing moment can strengthen your love bond.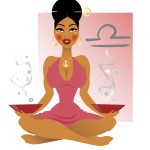 Libra / September 23 – October 22
When there is uncertainty, or delay, take a step back and remove yourself from the situation for a while and see what it looks like from the outside looking in. Once you get life in perspective, thing are rarely s complicated as they appear. Venus and Neptune interact and while they do a happy dance, the energy can lead you straight into the presence of a partner, most likely for work, but let's not rule out romance, either. Seduction Magic: Look for the good in life; it's what lightens the heart!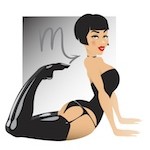 Scorpio / October 23 – November 21
This is not a time to force a situation, Scorpio, especially if it concerns money. You can keep your eye on things and make suggestions, but you need to let someone else make their own decisions. You can walk around the corner and bump right into love, and a passionate connection with someone can change your life, forever. Seduction Magic: When love is right for you, Scorpio, it is dynamic!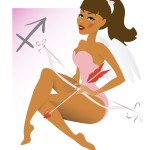 Sagittarius November 22 – December 21
Mars in on the move, and this planet of motivation and passion will move directly opposite you this week right into your love zone. If you are not already engrossed in someone's arms, then the energy during this time could change all that. Money and a family issue can conclude now, and in a favorable way. Seduction Magic: Even and independent Sagittarian needs some togetherness.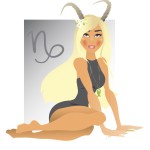 Capricorn / December 22 – January 19
Life is always hectic for you, Capricorn, as you are a capable earth and cardinal sign, but right now, you are best to step back and take a breath so you can see how the land lies. Venus, the love goddess, now in your love zone, can mean something amazing and beautiful can take place in your life. Seduction Magic: Don't hold yourself at arms length from a love because you wary of your past experiences.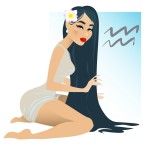 Aquarius  /  January 20 – February 18
Socializing is the key to success this week, for love and work – you just never know where an interesting conversation can take you. And if it's all about love – look to the future, rather than a casual fling. Be responsible at work, and with money, with the buck stops at you, take control and attend to business. Seduction Magic: Good friends can make excellent lovers.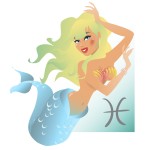 Pisces / February 19 – March 20
You may need to get your thoughts together quickly on a business situation, but then be prepared to wait for others to do their part. When you have extra time to get the facts in place, you can gather more knowledge and knowledge is power. Any free time now will be consumed by love – Venus and Neptune can bring love straight to your heart! Seduction Magic: To be romantic is a beautiful thing!