Check out this week's Seduction Meal Horoscopes by the Mistress of Astrology – Jennifer Angel for details on how to best manage your relationships at home, work and play.

May 4 – May 10, 2015
Your time is precious and as a fire sign you are always busy, but this week when family calls you will want to make room in your day-planner for them. To attract love or move love to the next stage, be upfront and honest – it's not like you to try and be someone you are not, so don't start now. Work and money look promising, but don't rest on your laurels, be an opportunist when an opening presents itself. Seduction Magic: Everyone loves to be spoilt!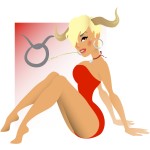 Taurus / April 20 – May 20
You can move foreword with business now by taking up extra studies – it will be a good use of your time, energy and money. A conversation about money can change your attitude about what you want to do next, but don't act on your own, your home situation and family will also be up for review. Seduction Magic: When emotions get hot, so does your passionate side.
Don't make any assumptions at work; if you need more answers ask more questions. Love goddess Venus shines love and light on your heart; stay open for love to come in, which means leaving baggage behind. But as Venus moves to your solar second house mid week, beware of the temptation to overspend. Seduction Magic: Be nurturing but not possessive.
Planet of love, Venus will move to you sign this week, and makes this one of the times in the year that love can touch your heart more intensely. Life is busy at the moment but it would be advantageous to set aside time for romance. However, keep in mind that it is not all about love and lust, friendship is also important. Don't take chances with money; make sure everyone knows the ground rules. Seduction Magic: Lighten up and enjoy the love moment.
Keep a level head when you do business, not everything presented to you will be suitable. Use your negotiation skills to get the best deal for you and for others. The effect of last week's full Moon can still have your mind focused on family matters. You want to be organized to ensure every in your life right now goes smoothly. Seduction Magic: Be mysterious, but be careful of keeping secrets.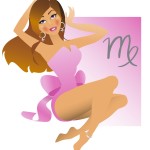 Virgo / August 23 – September 22
If you really must have a heart-to-heart with someone close, remember, your tone of voice and attitude is what makes a difference. The contacts you have made over your life can come through for you now. For love or business, get out and network. Seduction Magic: Share your life with my partner, but don't spend all night talking.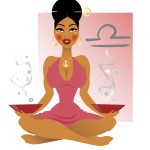 Libra / September 23 – October 22
Financial opportunities can knock on your door now, but don't make a rash decision – weigh up the pros and cons. Your ruling planet, Venus, can help you make connections to advance your career – watch for the sign of co-incidence. Seduction Magic: For love to blossom, project into the future.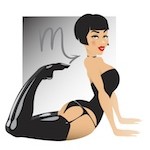 Scorpio / October 23 – November 21
Nothing stays the same and when life is unsettled, it means you are moving to the next phase of what you are meant to be doing. The recent full Moon in your sign can shake everything up, and issues that have been taking a back seat can rise to be dealt with now. Only one person in a relationship has to change their attitude for the whole dynamic to change. Seduction Magic: A surprise can put the spice back in your love life.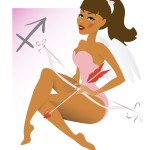 Sagittarius November 22 – December 21
Money is on your mind and you can run with an opportunity now, but it will take your focus to make it happen. The intense energy of the full Moon can give you the courage to leave the past behind. And Venus can open the door to love. Seduction Magic: A true heart love is a must – don't settle for less.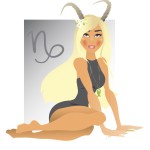 Capricorn / December 22 – January 19
Get ready for love. With Venus moving to your love zone this week, all eyes are on you, and you could meet your one and only true love. If in a relationship, spend some extra loving time with your honey. A discussion on the business side can indicate new developments – life is encouraging right now. Seduction Magic: When love takes hold of your heart, life is never the same – it is better!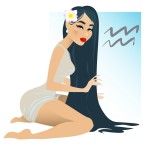 Aquarius  /  January 20 – February 18
It's likely that family will want to pass their views on what they feel you should and shouldn't be doing, but it's not up to them, it's your life to life, Aquarius. To get more cash in your back pocket, use your creative mind to devise a way to boost the bank account. Seduction Magic: Sometimes, the best thing to say is nothing.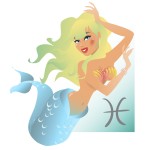 Pisces / February 19 – March 20
You have your own thoughts and not everyone is going to agree with you, Pisces, but really, it doesn't matter, when you know your own mind that's all that counts – you're an individual. Venus moves to an area of your chart that encourage love, you could start a new romance now or revive an old. Seduction Magic: Enjoy the experience of love – cloud nine is a great location!