Be sure to check out this week's Horoscopes by the Mistress of Astrology – Jennifer Angel, for details on how to best manage your relationships at home, work and play.

The Week of June 22 – June 28, 2015
A combination of knowledge and wisdom is powerful. Learn who's on your side and who's not before you reveal your intentions and trust your instincts. Family affairs are up for discussion this week; make room for those you love. With finances, get ready to act, but be careful not to make past mistakes. You have a new beginning with love. Seduction Magic: Love is to be enjoyed, when you're wit the one you love, put everything else out of your mind.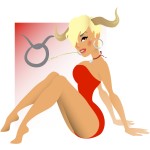 Taurus / April 20 – May 20
Solo time will allow you to make strategic decisions. There's a new start on the home front, stay close to family. With the influence of Venus and Jupiter in your home zone, Lady Luck is on your side in this area of your life! A clever idea can boost your popularity at work. Let your imagination run wild when it concerns love. Seduction Magic: A love moment can inspire you to focus your heart and mind on romance.
If love and money are all mixed up in one package, it may be best to set boundaries and keep separate accounts. All relationships need fine-tuning and togetherness and independence are both necessary for love to work. Someone you know can be beneficial with finances, in some way. Seduction Magic: To keep love on track, keep the communication door open.
With love, Venus close by gives you the power of attraction. But keep in mind, although you are a nurturing person, you don't want to become possessive – everyone needs some level of personal space. An opportunity to enhance your monetary position can cross your path. If your life is up in the air because there is so much happening, spend time alone to regroup and get back on track. Seduction Magic: Romance is to fun, not serious!
Friends feature high in your life right now. However, be careful of double standards, saying one thing and doing another will not win someone's affections. It is possible to make inroads with work and money, but there could be some confusion and not every decision will be within your control. If you're looking for love, you could be in luck; a magnetic connection can get the attention of your heart. Seduction Magic: A true love can enter your life now; pay attention!!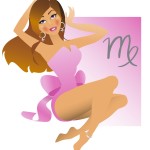 Virgo / August 23 – September 22
Take charge of your career, and build your own path to success. Influential friends can help you make headway. Mix with the right people and monetary matters can get a boost of energy, but don't be too quick a new development into action, do your research and tune into your instincts. With love, choose a partner who supports your business and work life. Seduction Magic: Romance rules!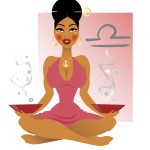 Libra / September 23 – October 22
The Sun and Mars move to your career zone and make anything possible. Ensure you tell the right people about a genius idea, only those you trust. Chances are it could be a lucky break that propels you into the success-circle. Love and work could be combined. You can meet someone now who understands you, the real you. Seduction Magic: Prepare for the unexpected – you could be pleasantly surprised!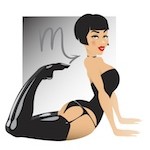 Scorpio / October 23 – November 21
The energy of Venus and Jupiter can help you put developments at work into play and come to certain conclusions. Be prepared to make changes to move forward in life. Saturn now back in your sign gives you a chance to settle an inner conflict you may have been dealing with for some time. Seduction Magic: Combining social and business can exciting.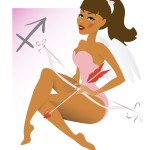 Sagittarius November 22 – December 21
The energy of last week's new Moon continues to shine light on your love life. But don't get infatuated, everyone has irresistible and irritating qualities; see someone for who they really are, the whole person. A passionate love exchange can make or break your love life. Working with others can be beneficial financially. Seduction Magic: Say how you feel, but do it in a soft and diplomatic way.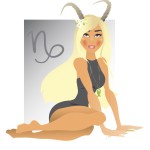 Capricorn / December 22 – January 19
Life enters a busy and productive phase, and you need to tighten your time management skills to keep up. Venus, ruler of love and money, has a hand in sending financial news your way. And Mars and the Sun both move to your love zone – get ready for a passionate affair of the heart. Fate will take its course. Seduction Magic: With love, take a chance and surrender to a romantic (and passionate) moment, you never know where it may lead.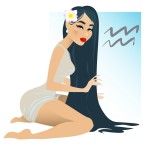 Aquarius  /  January 20 – February 18
When love knocks at your heart, reveal your heartfelt feelings to move a relationship to the next phase. Your career life is on a roll! It's important not to limit your thoughts. Think big and be optimistic about your future. Don't worry too much about how everything will come together or the financial return, be patient and it will work out. Seduction Magic: Love and work both consume your life – make time for romance.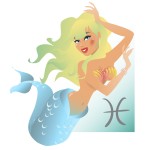 Pisces / February 19 – March 20
There is a new start in your career life! With Jupiter the planet of abundance also in this area helping, and Venus the planet of money, anything is possible. Your finances look up, but ensure you do your own homework, rather than act on here-say. Be passionate to rekindle the love flame. Single? Family communication is important, but there could be hidden information – ask questions. Seduction Magic: Love is around you, but you need to make a conscious decision to invite it into your life.