Here we go with this week's Horoscopes by the Mistress of Astrology – Jennifer Angel! Check out her advice and the details on how to best manage your relationships at home, work and play.

The Week of June 29 – July 5, 2015
With so many great astral aspects this week, there's no time like the present to get down to business and make some decisions. Keep in mind that sometimes you have to do something you don't want to get what you do want. Love is hot and happening so don't sit home and sex and city reruns. And the full Moon can shakes things up at work. Seduction Magic: Build a solid and lasting relationship and take time to develop a friendship.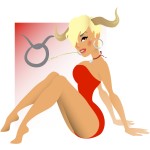 Taurus / April 20 – May 20
When it concerns money, take control of business. Don't assume someone else has everything under control. No matter what happens in life, every cloud has a silver lining, and this week you can see how past challenges have been all worth it. Tune into you instincts, they will tell you everything you need to know. Seduction Magic: Everyone loves to be nurtured; show your soft loving side!
This is an action packed week, which forces you to focus on priorities and block out people who love to waste time. If you are waiting on money, it can come through now, but don't be impulsive, best to save some and spend some. Your love life has to fit within your lifestyle; otherwise you will never see each other. Seduction Magic: An intellectual connection is the way to your heart.
There is a lot happening right now so it is important to be organized to keep up with everything. The full Moon in your opposite sign can make romantic and close relationships intense. Wait for the energy to settle before you agree or disagree to anything. And with love, don't get possessive. Seduction Magic: You need to be able to trust someone totally.
Romance is in the air! There is a lot of excitement right now, movement, and developments as well as an essence of permanency in your life. What you do now can set you up for life. You may not always agree with a co-worker, but don't feel inclined to back down on your views – be prepared to agree to disagree. It's likely you will have too much work and too few hours, so allocate time wisely. There are still 24 hours in a day. Seduction Magic: Live for today and plan for tomorrow.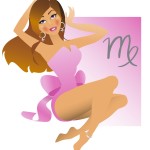 Virgo / August 23 – September 22
A discussion at work or about business can development your career in the right way. And when opportunity knocks you need to be ready. Decisions made now can change your life, and all for the better, but take your time! Keep those you love in the loop as to what direction your life heads. For singles looking for love, step back for a few days while the full moon energy is full on, after all, what's the rush? Seduction Magic: Lighten up and enjoy love and life!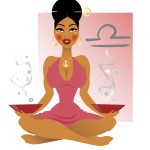 Libra / September 23 – October 22
New opportunities head your way. Your work can send you into a spin, and you may need to act fast to capitalize on an opportunity. Keep your daily agenda flexible and keep life in perspective; sudden changes can have you rearranging your day-planner. This is also a good time to learn a new skill, particularly if it can be combined with friends. Seduction Magic: An unexpected romantic moment can have cupid tapping on your heart.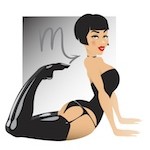 Scorpio / October 23 – November 21
Life is about priorities, and you are happiest when you are busy and productive. With Mars, your co-ruling planet, now in your zone of big vision, you can make anything happen, and sooner than you think. Your career life takes off now, too, which means you need to prioritize. Keep your eye on the prize to stay motivated. Seduction Magic: Stay true to you and follow your heart.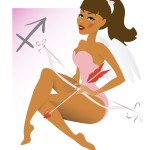 Sagittarius November 22 – December 21
This is your time to shine! With Saturn now in the sign behind you giving you a brief breather from being serious about life, you can get on with more important things, like money and your love life. Financial partnerships are highlighted, but Moon energy can make things intense, so don't do anything rash, for now. For love to be permanent, you need someone who understands you need to have freedom. Seduction Magic: Be spontaneous to keep love interesting.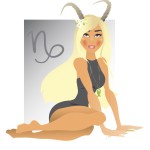 Capricorn / December 22 – January 19
The power is in the moment, and the progress you make now is positive! Extra effort you put into building financial relationships will pay off. But in the process of working your way to the top, be true to you. Learn from others, but walk your own path. The full Moon in your sign can make you feel alive, and a little intense; go with the feelings and work through them. A personal relationship, with the influence of Mars and the Sun can be nothing short of passionate – enjoy! Seduction Magic: Put aside all judgments and just focus on love!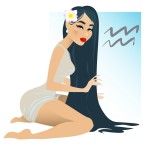 Aquarius  /  January 20 – February 18
It's official! Work and love compete –you are in demand! Cautious Saturn now back in your career zone, focuses your attention in your career zone and encourages you to get real about your goals. And Mars tempts you to try and do more than what is humanly possible – face yourself. Full Moon energy heightens your intuition – pay attention to it. Seduction Magic: A moment of realization can build a closer bond.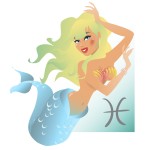 Pisces / February 19 – March 20
Passionate Mars and powerful Sun now influences your love life; if you're single, romance could be closer than you think. If in a relationship, embrace love and do something special for your honey! Venus helps you connect with those who can help you the most at work. In the process of riding sky high, don't forget to also pay attention to your wellbeing- you deserve some extra special nurturing and pampering. Seduction Magic: To keep your relationship harmonious; be caring and complimentary.