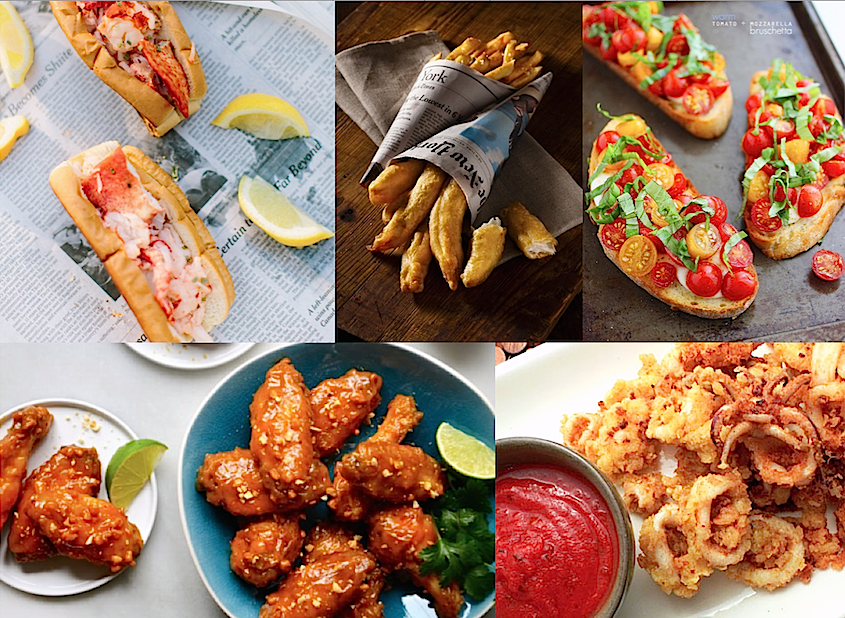 In honor of this Sunday's FIFA Women's World Cup finals where the US plays against Japan, we put together an inspiring collection of small bites perfect for eating, drinking and cheering our team through victory.
For starters there's nothing like a simple yet delicious lobster roll to elevate game day! Here we share Lobster Rolls by created by SytleMePretty.com. Another game time favorite dish is our Fried Calamari served with a spicy tomato sauce. Or how about Daniel Humm's elegant Fish & Chips. There are those that can't enjoy a game without chicken wings – for you we present these amazing Crispy Baked Thai Wings with Peanut Sauce by JustaTaste.com. And to round things out we have a deliciouly refreshing Tomato and Mozzarella Bruschetta by TheComfortOfCooking.com.
Get your Game On!
Be sure to follow our Pinterest Game Time Snacks Board.