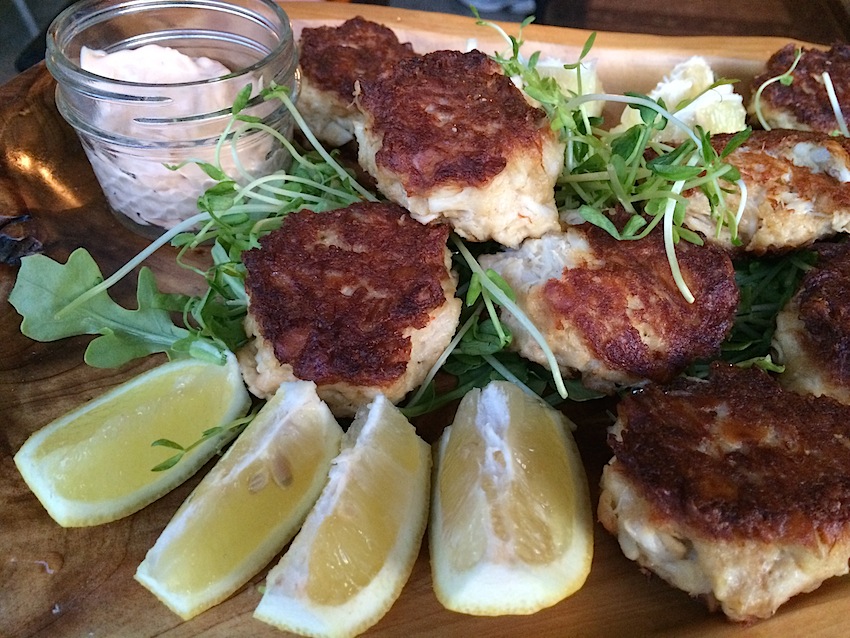 While we love our Crab Cakes with Spicy Remoulade Sauce , after an unforgettable brunch at Miss Shirley's in Baltimore where EVERYTHING had crab in it – I was intrigued by Andrew Zimmerman's recipe for Baltimore-style crab cakes and had to give it a try. Super easy. Super good. And now a member of my "Best Of" recipe collection. I was visiting my mom and sisters for a girls night together and brought the ingredients to make the crab cakes. Everyone, including my two very picky nieces, loved them. Thank you Andrew!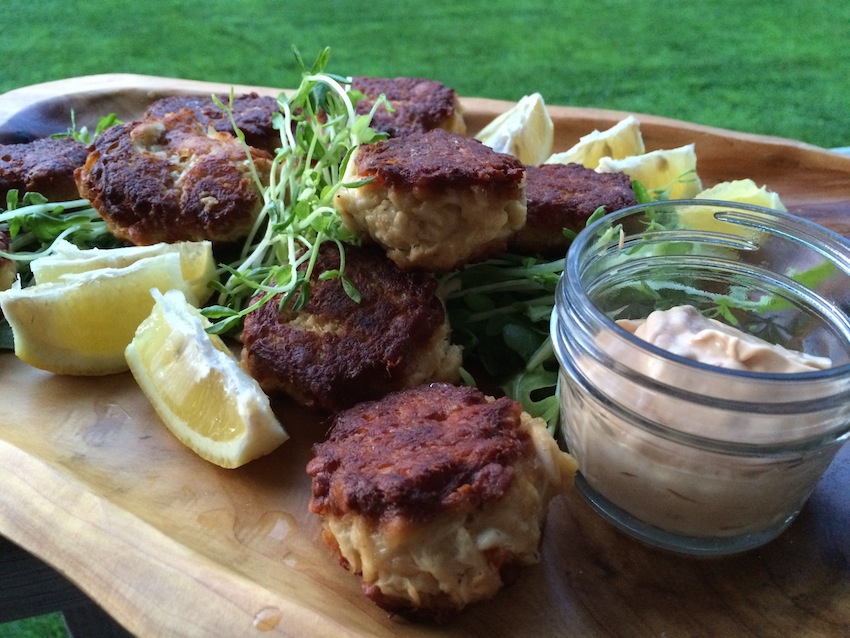 Andrew Zimmerman's Baltimore-Style Crab Cakes
Ingredients:
1/2 cup mayonnaise
1 large egg, beaten
1 tablespoon Dijon mustard
1 tablespoon Worcestershire sauce
1/2 teaspoon hot sauce
1 pound jumbo lump crab meat, picked over to remove shells
20 saltine crackers, finely crushed
1/4 cup canola oil
Lemon wedges, for serving
Click here for full recipe and his tips for making this come out perfect!