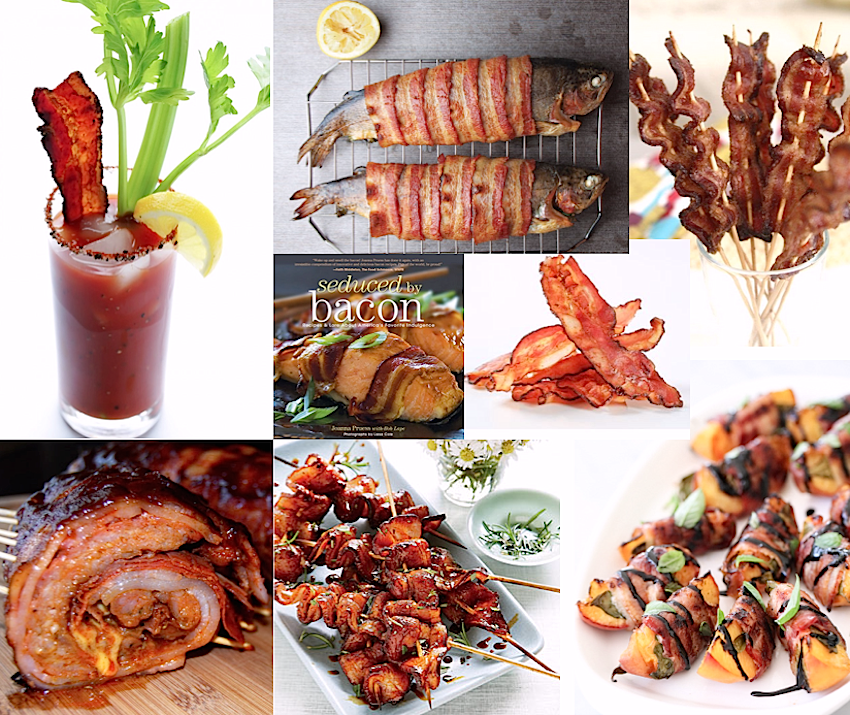 They say everything taste better with bacon. Well… almost everything. Who can resist the sizzling sound of bacon frying in the morning? It seems you can indulge in this savory delight morning, noon or night – you can use bacon in everything from biscuits, to BLTs, to bacon wrapped meats and vegetables. And a few years ago we introduced to chocolate covered bacon and bacon flavored ice-cream! Here are six irresistible bacon recipes along with a cookbook written for dedicated bacon lovers around the world.
Peppered Bacon Bloody Mary / GiveMeSomeOven.com
Bacon Wrapped Smoked Trout with Tarragon / Saveur.com
Candied Smoked Chipotle Bacon on a Stick / TheTastyBiteBlog.com
Seduced By Bacon / Must have Cookbook!
Bacon Explosion with Cheese / TipsForBBQ
Grilled Balsamic-Molasses Bacon / MyRecipes.com
Bacon Wrapped Grilled Peaches with Balsamic Glaze / FoodieCrush.com