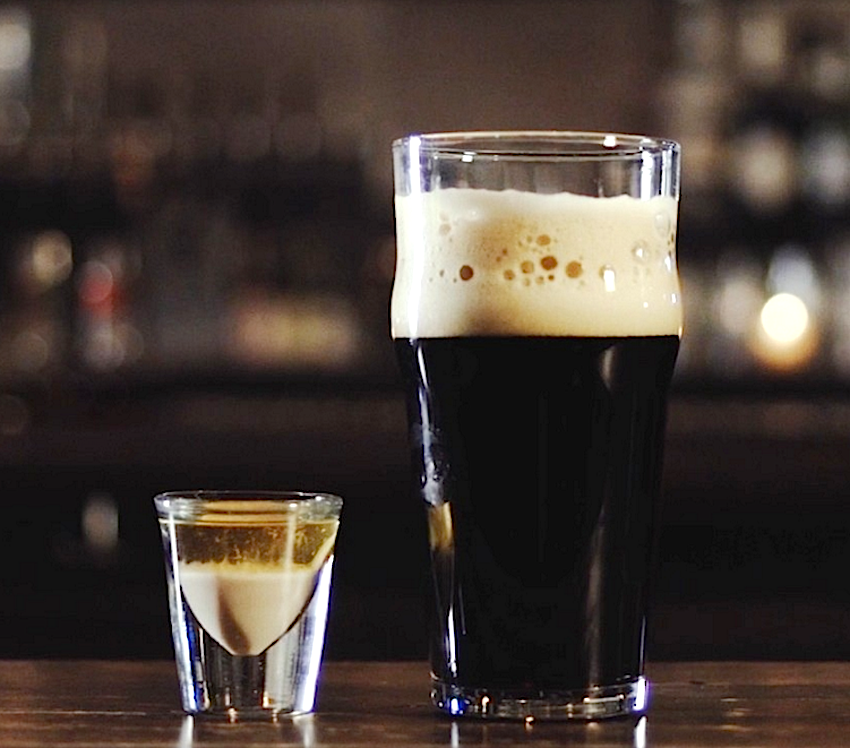 The Irish Car Bomb Boiler Maker – Liquor.com
I'll never forget my first boiler maker. It was a chilly day in Portland Maine, I was hanging out with a bunch of friends and someone suggested we all drink Boiler Makers. I never heard about this drink, and always one to try new things, I dove in. Today I can say – been there done it.
We were served a local favorite called the Snake Bite – a shot of vodka dropped into a pint of guinness or if you preferred – hard cider. It seemed such a good idea while we were doing it – but boy did I have a hanger over the next day! OK, so the Boiler Maker is not for me but I have many friends, mostly male – that love this drinking ritual. So my friends. . . this one's for you!
Forget about those cheap shots of liquor dropped into cheap bear – the boilermaker receives a modern-day upgrade with a little help from Duggan McDonnell of San Francisco's Cantina. Go ahead, dare to be different – go for something more sophisticated and masculine. Bottoms Up!