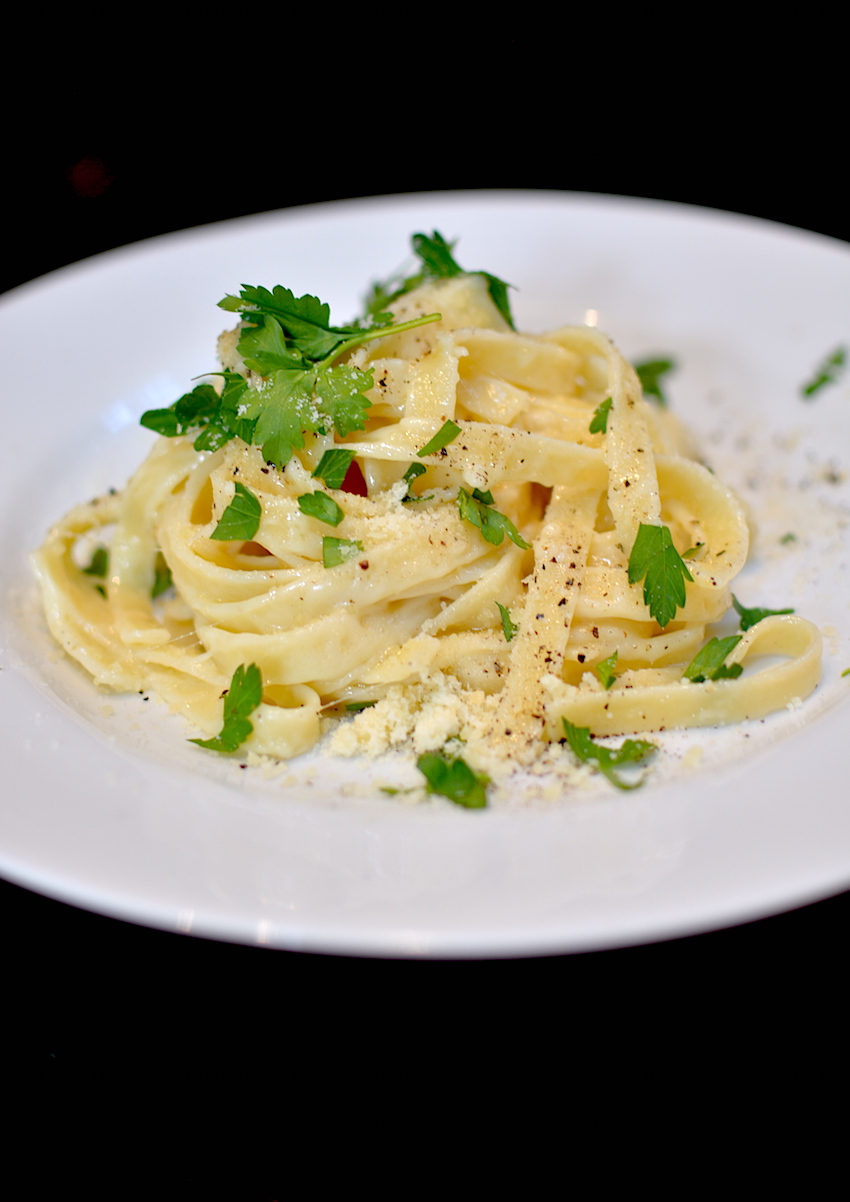 A rich, creamy pasta dish, Fettuccine Alfredo is a decadent treat and worthy of a romantic meal for two – especially for your pasta loving amour. I like this recipe because it doesn't use cream but still has a wonderful creamy, cheesy texture and its super easy to make.
In all honesty, if you are a calorie counter you probably wouldn't want this dish more than twice a year. However, when you put a fork into Fettuccine Alfredo, artfully twirling the cheesy pasta around your fork to experience for your first bite – I promise, you'll happily devour every delicious bite. Calorie demons be gone!
This is a heavy dish so small portions are best. Serve with a refreshing green salad drizzled with a lemon-olive oil vinaigrette and your favorite bottle of white wine.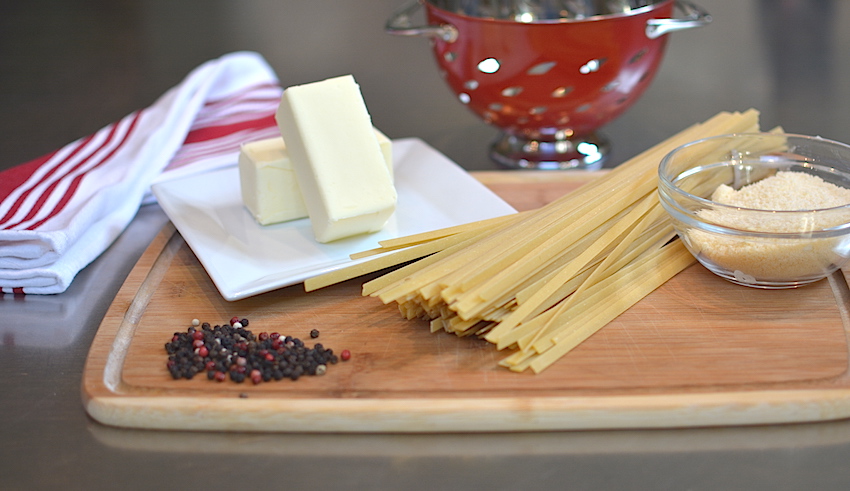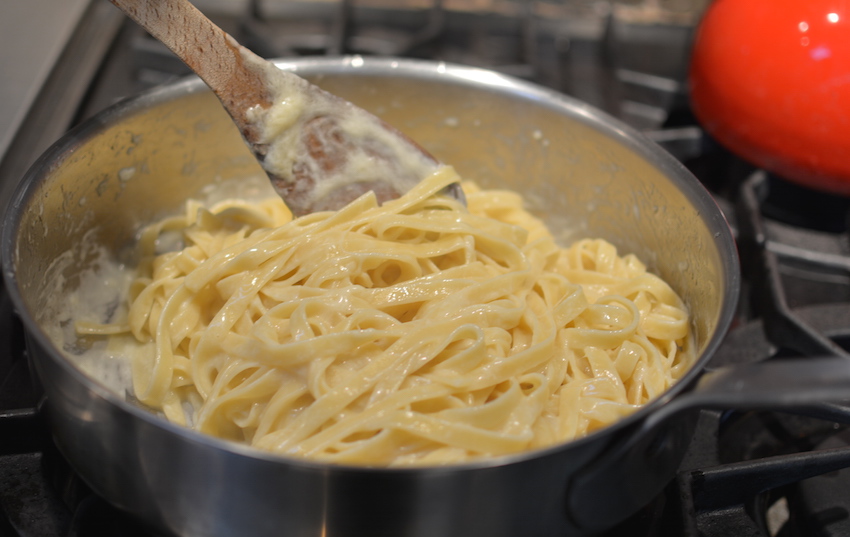 Fettuccine Alfredo
Ingredients:
1 cup salted butter
1 lb. fettuccine
1/2 cup grated Parmigiano-Reggiano cheese
1/8 cup pasta water
ground fresh cracked black pepper to taste
Garnish: 1/8 cup fresh parsley, chopped
Directions:
Cook the pasta according to package directions, leaving it a little al dente. Keep the pasta water – we'll need some of it toward the end of the recipe.
Measure out all ingredients making it a breeze to cook
Next, in a large skillet, melt the butter. Add the cooked pasta to the skillet and coat with butter.
Mix in the pasta water and add the grated cheese. Mix together until it becomes creamy. If needed, add a bit more pasta water or cheese to taste.
Finish with black pepper and parsley.
For a bit of heat you can top with a pinch of red pepper flakes
Tip: Taste before adding salt to this dish. I never add any as the Parmesan cheese imparts plenty.