A beautifully provocative dinner that would make any table setting sing. I love when someone gets creative in the kitchen when serving a romantic meal for two – don't you?
Be sure to follow our Popular ROMANTIC MEALS for TWO Pinterest Group Board for more delicious inspiration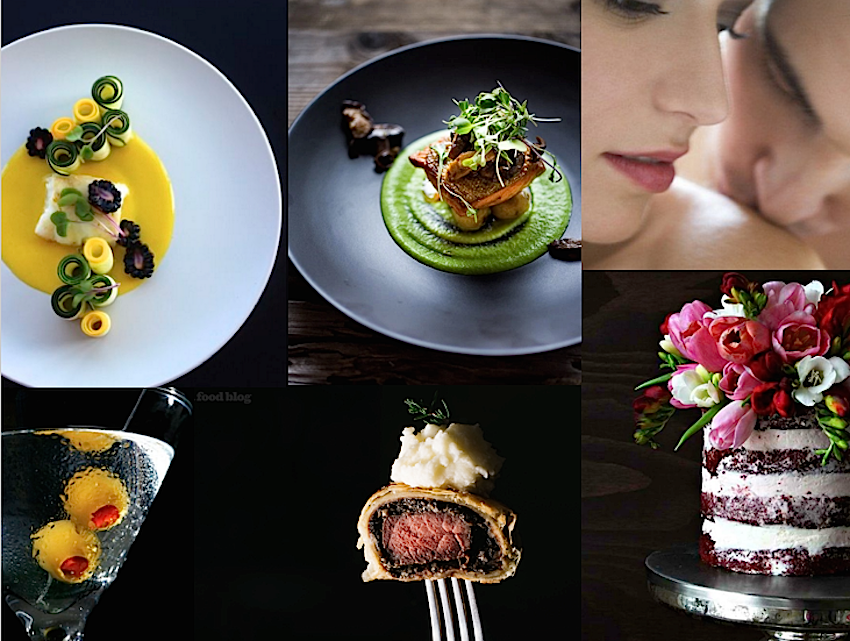 Here are two recipes from this week's Seduction Meals: Food Porn Friday that we just adore:
Pan-seared Steelhead with Mushrooms, New Potatoes and Truffle Spring Pea Sauce by FeastingAtHome.com (top center photo).
Mini Beef Wellington bites by IamAFoodBlog.com (bottom center photo) – what a great way to whet the appetite – perhaps served with a Martini? Just click on the titles below for the recipes.
Pan-Seared Steelhead w/ Mushrooms, New Potatoes & Truffled Spring Pea Sauce
Mini Beef Wellington