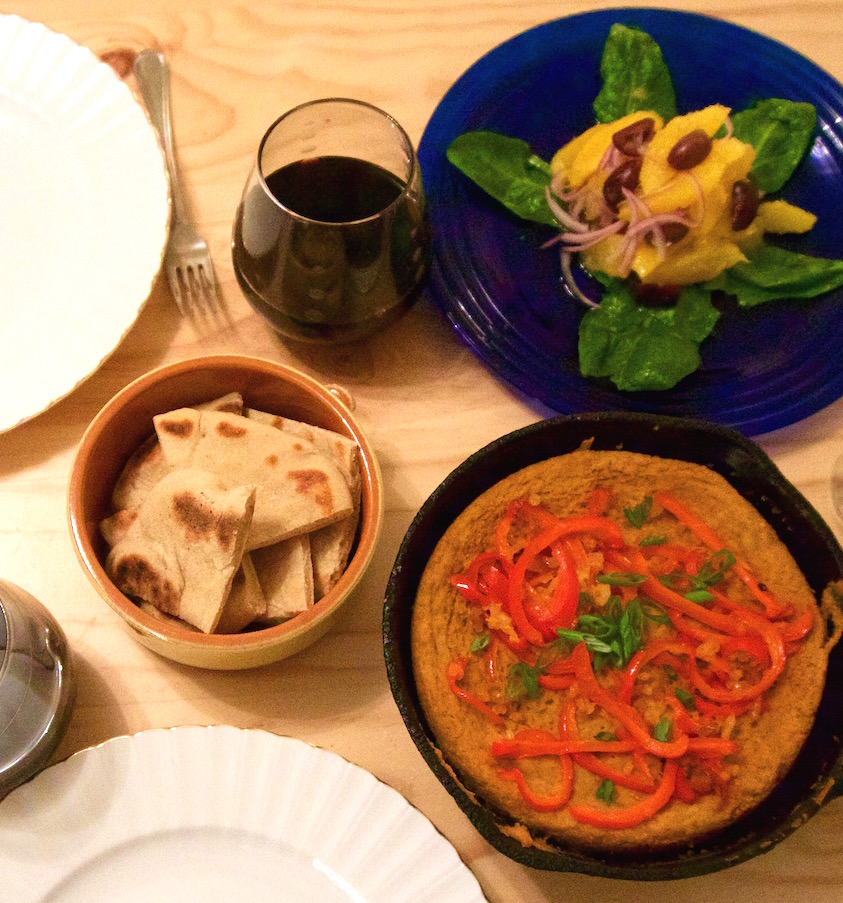 This is a delicious twist on the classic hummus recipe. Baking it changes the texture, adds a rich deep flavor making it fluffy yet creamy. If you fresh-cook your chickpeas it's even better! Serve with warm pita bread sliced into wedges. And the citrus salad is the perfect accompaniment – click on the title for the recipe: Orange, Fennel and Black Olive Salad.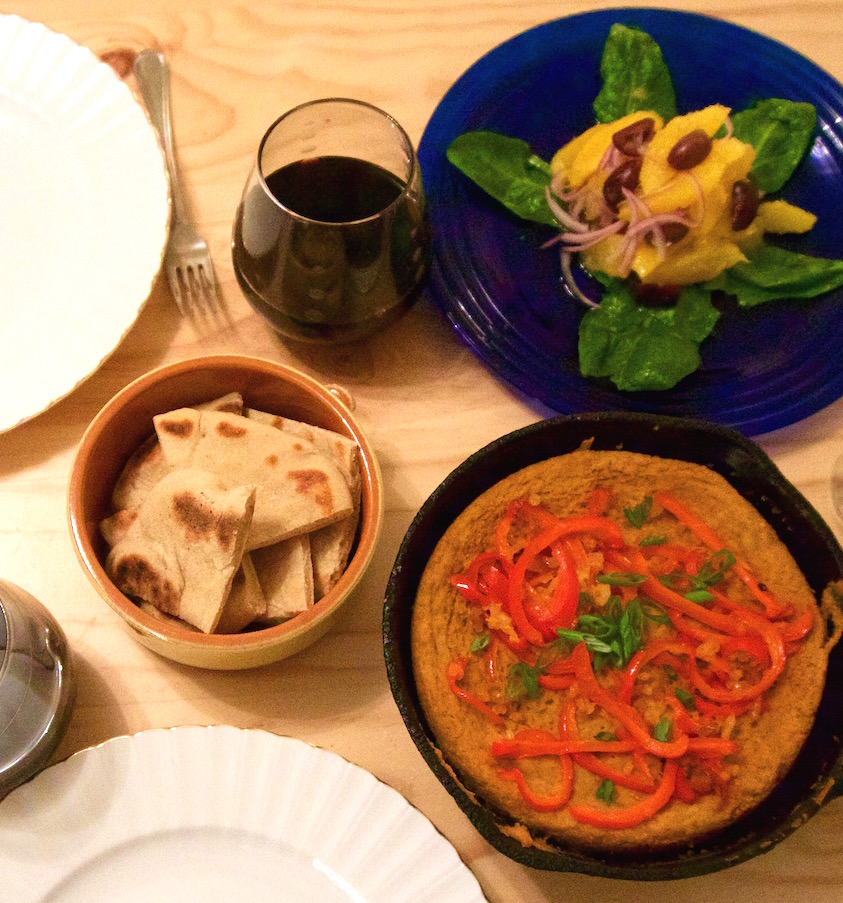 BAKED HUMMUS
Ingredients Preheat oven to 400 degrees
2 cloves of garlic, smashed
1/4 cup water (use cooking water if fresh cooked)
1 Tablespoon olive oil
2 cups chickpeas, fresh cooked or canned
1 1/2 teaspoons salt
2 Tablespoons tahini (more if you want a stronger tahini flavor)
6 Tablespoons of fresh squeezed lemon juice
1/4 teaspoon cumin
1/4 teaspoon smoked paprika (optional)
1/4 teaspoon cayenne pepper (optional)
Olive or canola oil spray
2 Tablespoons olive oil
Directions
In a food processor, add the garlic, water, and olive oil. Process until well combined.
If you are using canned chickpeas, rinse well in a colander. Pour the beans into the food processor and blend for a few minutes.
Add the rest of the ingredients and puree until very creamy. Taste for seasoning.
Spray a small baking dish or a cast iron skillet with a lid, fill scoop in the hummus and spread until even.
Pour the olive oil over the hummus, cover and bake for about 25 minutes.
PEPPER & ONION TOPPING
Ingredients
2 teaspoons olive oil
1 small red onion, diced small
1 clove garlic, minced
1 small bell pepper, sliced into thin strips
1/4 teaspoon salt
1/2 cup cilantro or parsley, rinsed and chopped fine
Directions
While the hummus is baking, prepare the topping.
On a medium high heat, warm the oil in a small saute pan.
Add the onions and garlic and cook until translucent.
Stir in the peppers and mix well. Lower the heat and continue cooking until they are soft and a bit caramelized.
When done, remove the lid from the hummus and sprinkle with the peppers, onions and parsley.
This will make about 2 1/4 cups.
Note: There are many options as to what you use for the topping. In the summer, I roast fresh diced tomatoes until blackened. Other good things: toasted sesame seeds or pistachios, black or green olives, chopped marinated artichokes. You get the idea!