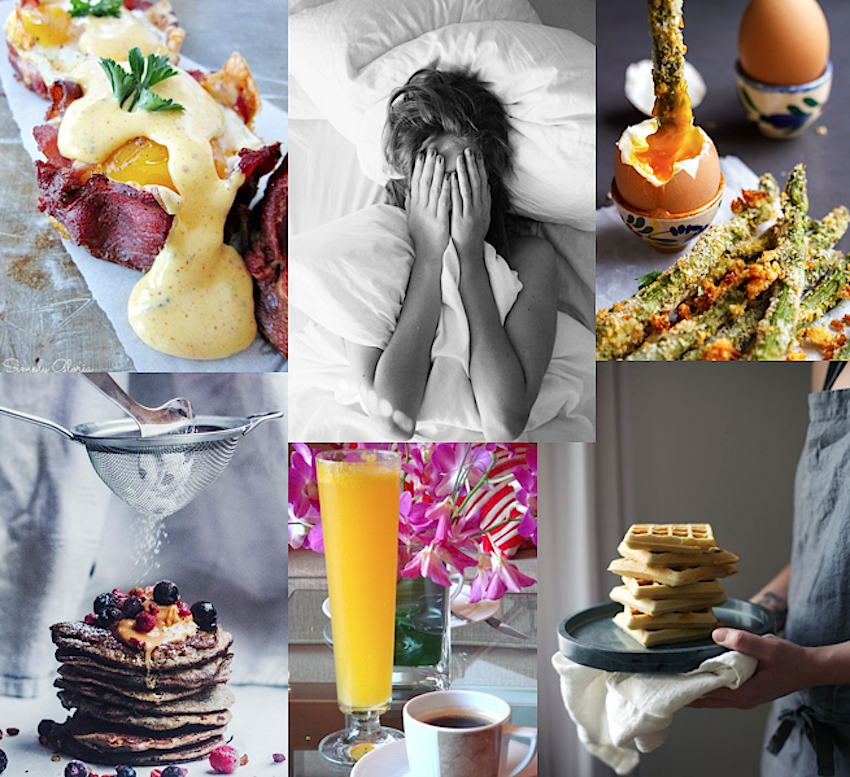 What better way to step into the new year then with a celebratory breakfast in bed. Surprise your loved one with this precious gift – there's nothing like it. Perhaps you can start with a Mimosa for festive toast before you leave the bedroom to whip up your meal- a glass of champagne and orange juice will set the tone for the deliciousness to follow. Then work your way to the kitchen, turn on some soothing tunes and prepare your breakfast of choice. Here's a few recipes for inspiration. And don't forget that piping hot pot of coffee to compliment your meal. 
Baked Eggs Napolean with Hollandaise Sauce / SimplyGloria.com
Roasted Asparagus Dipped in Soft Boiled Egg / Eatwell101
Cinnamon French Toast Sticks / RecipeTinEasts.com
Fluffy, juicy cardamom pancakes with coconut cream, almond, berries and pecans / HannaMetroMode
Follow us On Pinterest for an array of Breakfast Recipes: Breakfast In Bed
Have a Happy, Delicious New Year's Day!