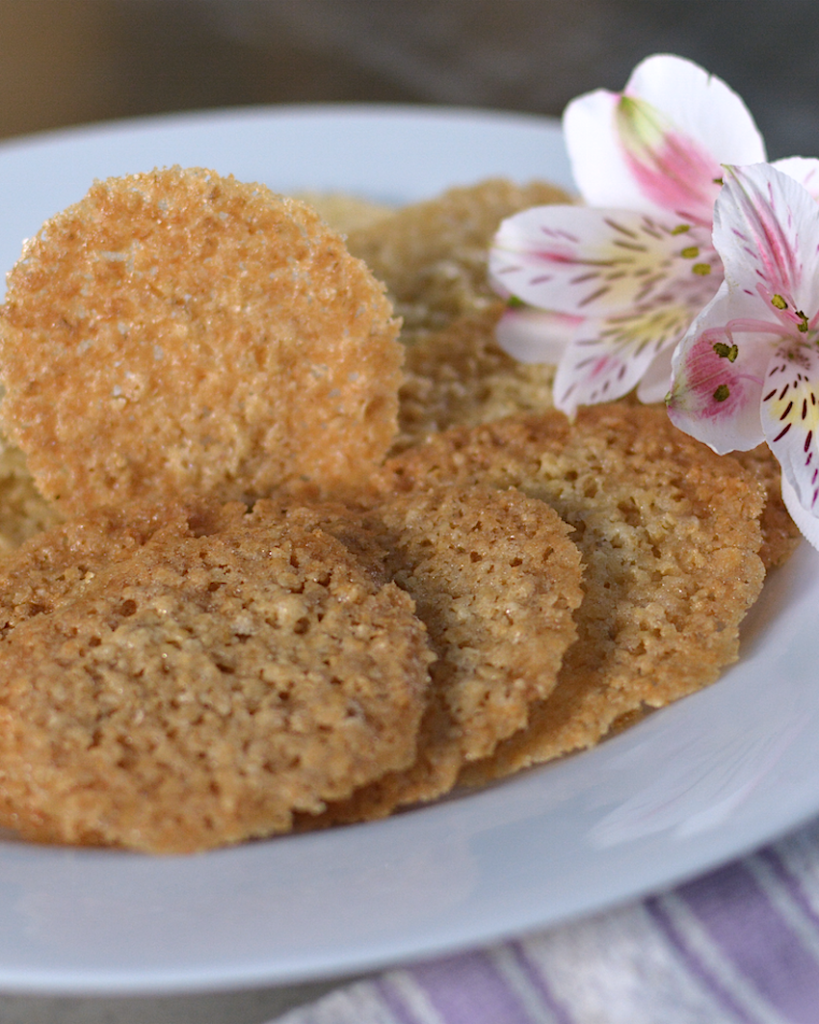 If your lover has a sweet tooth here is a recipe to satisfy that craving – Lace Cookies. While these oatmeal sugar cookies have a wonderful crunch, they also boast an irresistible buttery flavor and after the crunch will just melt in your mouth. Be careful – when you put a plate of these cookies out they seem to disappear rather quickly.  (hint: save a secret stash for yourself – just saying….)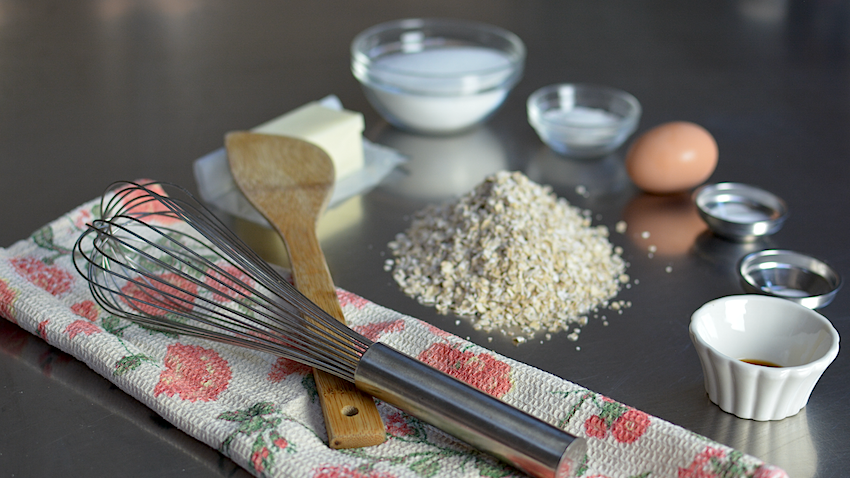 Lace Cookies
Ingredients:

8 tbsp soft butter
1 cup sugar

1 cup minute oats
1 large egg
2 tbsp flour
1/2 tsp baking powder
1/2 tsp salt
1/2 tsp vanilla
Directions:

Preheat oven to 325°F.
Mix together all ingredients in a large bowl.
 Place bowl in the freezer for 5 minutes.
Take a cookie sheet and place a sheet of aluminum foil on it, shiny side up.
Remove the dough from the freezer.
Pinch off dough about the size of 1/2 walnut and place onto cookie sheet, about 12 cookies per sheet. Don't over crowd the sheet as these cookies spread out.

Bake for 8 minutes or until the edges are browned.
 Let cookies cool on the foil for about 10 – 15 minutes. When cookies are completely cooled you will be able to peel from the foil.
Place on a serving plate and watch 'em disappear!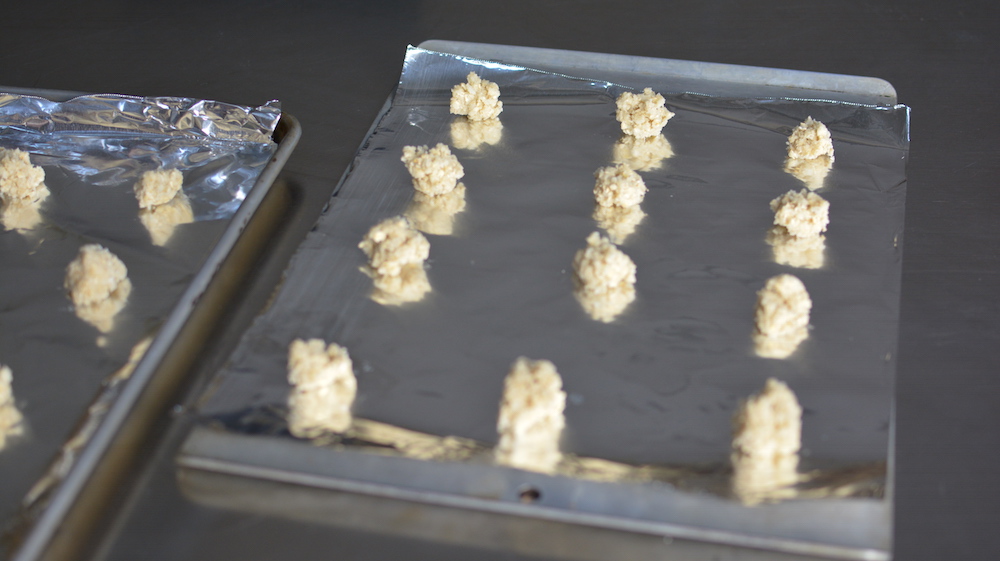 To truly share the love try plating your dish with flowers for a sweet touch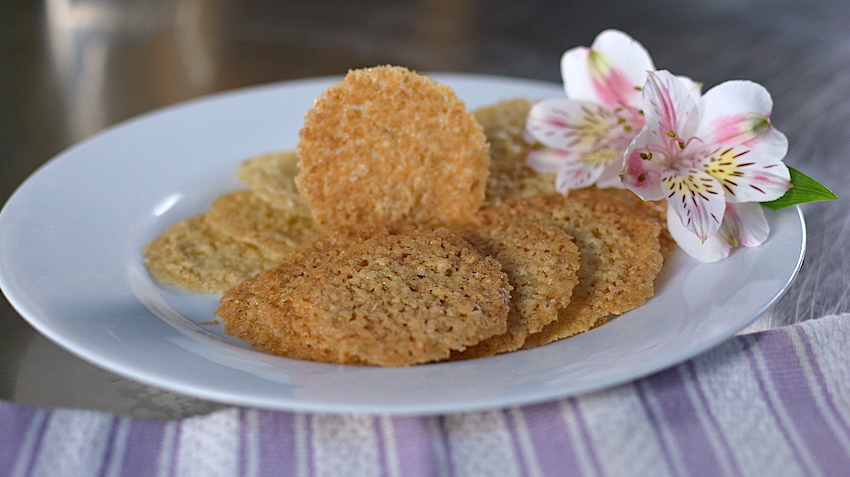 Be sure to follow us on Pinterest for more cookie recipes: COOKIE LOVE
Terry Dagrosa, founder and publisher of SeductionMeals.com. As President of Digital Marketing Collective and Tara del Mar Productions, she has extensive experience in sales, design, digital marketing and social media. "Truly great friends are hard to find, difficult to leave, and impossible to forget, so we're thrilled to introduce our very special and highly-talented contributors and friends.  They'll share their mouth-watering recipes, cheeky anecdotes and delightfully creative perspectives with all of us. Be sure to check out their websites and follow them, too – we promise you'll learn to love and cherish them as much as we do!" xoxo
About Seduction Meals
Seduction Meals is about Food + Romance, and everything in-between. . . a sumptuous menu, alluring presentation, sensuous music, luscious cocktails and the right ambiance. Like a precious gift, preparing a romantic meal for two is about making that certain someone feel extra special. With just the right combination of ambience and culinary delights, you too can create a memorable, delicious experience for your loved one. Seduction Meals. Everyone has one - what's YOURS?
FEATURED VIDEO
Archives