We're excited to step into another year of food and romance and present this year's theme for Valentine's Day – LOVE BITES. Love Bites are little gourmet treats to lavish on your loved one. For the next two weeks we'll feature a collection of Love Bites worthy of your romantic meal for two, Valentine's Day gift guides, enticing recipes and cocktails from some of our favorite bloggers, and Valentine's Day themed Top Ten Lists.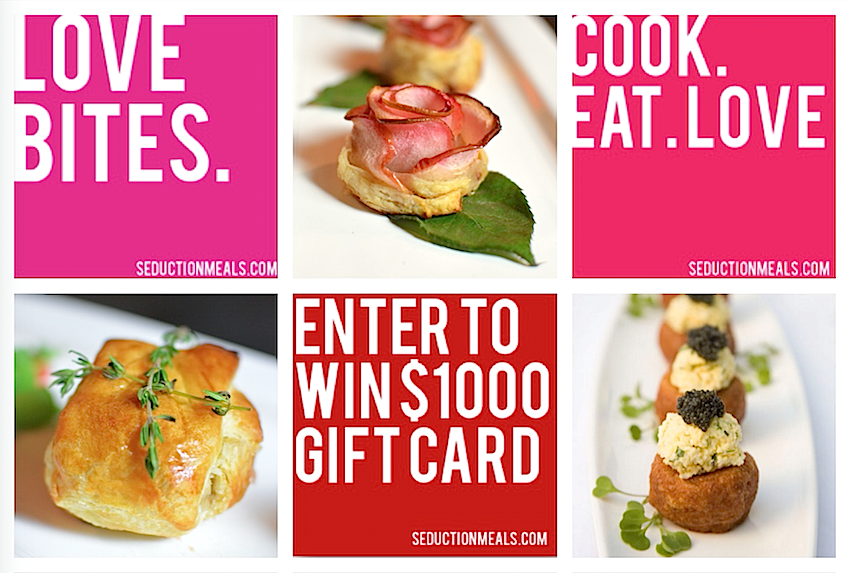 And, we've team up with 12 amazing bloggers for a Valentine's Day Group Giveaway – the ultimate Prize? A $1000 Amazon Gift card – now that's some happy shopping. (you're welcome!)
Here are the bloggers included in the Group Give away – check out their blogs and fabulous recipes. And join us tomorrow, February 2nd so you can enter for a chance to Win!  CLICK HERE to Enter.