March commences with two planets changing signs; Mercury to intuitive Pisces, encouraging you to dream big, and Mars to fire sign Sagittarius, nudging you to put your dreams into action.  A total Solar Eclipse, and Supermom, in enchanted Pisces sets the scene to get inspired – magic can happen now! Jupiter and Pluto interact, making this an excellent month for money. The Sun moves to Aries, it's the Spring Equinox. Venus and Neptune meet up for a romantic rendezvous. The Lunar Eclipse in Libra brings things to a head. Saturn goes retrograde, a good time for goal setting. And just to keep things interesting at the end of the month, Mercury interacts with Saturn, Pluto and Uranus; a time when anything can happen!
Check out the month ahead as the Mistress of Astrology – Jennifer Angel dishes her advice and details on how to best manage your relationships at home, work and play.

Eclipse energy sharpens your instincts this month, Aries, and it's very important that you pay attention to it. Of course, you also want to be logically, and when you can get your logic and your instincts to say the same thing, that's when you 'know' you are on the right track. Work is hot and happening, but don't be surprised if you change plans, even slightly, it can just be a subtle change of direction to fine tune your grand plan. But it's not all about work; with a lunar eclipse in your relationship zone, love is definitely on your mind this month, too. The one thing that really stands out for you, is to speak up and be heard, so don't be shy about revealing your viewpoint when you have the chance, particularly for self-promotion.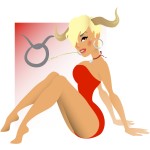 Taurus / April 20 – May 20
Contacts you make and people you meet this month can be influential, particularly with work. Pay attention to the signs of serendipity, those chance meetings, as it could very well be that the universe is linking things up so you connect with the right people precisely at the right time. Love and romance can enter the passion zone now, and when you meet someone you feel aligned with, you will immediately know it. For couples, don't allow money to become too big an issue, there are more important things in life to focus on. There is a lot going on this month, and you could find yourself burning the candle at both ends, but in the process of all the excitement, don't neglect your overall wellbeing regime.
This month's new Moon has the power of a total eclipse as well as being a Supermoon, and it is situated in your career zone, so new beginnings, in some way, are definitely in the stars for Gemini. You can be presented with different options and you will want to take a closer look at opportunities as they appear, making sure they fit within what you want to achieve before you agree or disagree to anything. You may also want to investigate the possibility of advancing your knowledge in an area that will add value to your life. And with love, the energy of a lunar eclipse can highlight what you want and don't want in a relationship and allow you to head in that direction.
A conversation with someone in the business world can help boost your career now, but as much as you can be preoccupied with work during this time, be careful not to neglect your personal life. You may need to tread carefully with work and love this month, and be mindful not to get involved in a power debate. At the end of the day, Cancer, decisions to make are yours alone. But when there are other people in your life, those your decisions will also affect, don't forget to involve them in your thought process. With the energy of the solar eclipse, many of you could be thinking of, or organizing, your travel itineraries now, too, and others will be considering business opportunities around the world or mixing and mingling with different cultures. The lunar eclipse focuses your attention on your home environment and family, so be ready to make changes in this area of your life.
Money attraction is hot for Leo this month, particularly when you can partner up or work with others in a team environment. The start of a new situation, project or work job can end up boosting your bank balance and increasing your cash flow, but remember, team work is the key so even if you are in charge, take care to involve others. Love is very much in your stars, too, with Venus the love goddess in your opposite sign, the area of relationships. So, love and money seem to be the theme for you right now, two of your most favorite topics. However, don't forget to get plans in place, this is also a perfect time to formulate your long-range plan and focus on and visualize where you want to end up.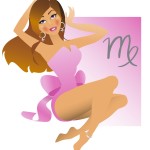 Virgo / August 23 – September 22
It's all about love right now, Virgo! The new Moon solar eclipse, which is also a super moon, and gives it an added kick, is right opposite your sign in your love zone. It's a big message to make time in your life for love and for those who love and support you. The full Moon this month, a lunar eclipse, in your money zone, focuses your attention on money management and ways you can build security in your life, not just for now but to set solid systems in place that will be beneficial ongoing. Family or a situation to do with your home base will also need your attention now, and if something or someone feels the need to highlight a situation that is ongoing, you are best to deal with it. Your health and wellbeing is on your radar, with opportunities for an image overhaul to increase your attraction factor.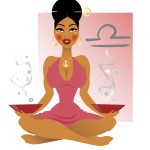 Libra / September 23 – October 22
Hold on tight, Libra, as the full Moon this month, which is also the potent strength of a lunar eclipse is in your sign, which can be unsettling, but it can also be the trigger you need to make decisions and put thoughts into action. You have a chance now to get real about your life, what you want, and what you don't want with situations and the people who share your life. The new Moon, a solar eclipse, is equally as powerful this month and helps you get serious about your overall health and wellbeing and do what is right for you on all levels; fitness, health and beauty, all areas that are important to a Venus ruled Libra.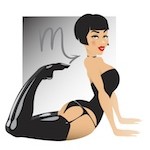 Scorpio / October 23 – November 21
Go–getter action planet Mars, your co-ruler, makes his move from your sign, which will ease up the feeling of everything being so urgent, and will head into your zone of money and material possessions. In this area, you can move forward with financial plans. But there is a warning not to be too rash with making decisions; be careful to check the details and do your own research before moving forward. The energy of the solar eclipse this month sends love energy your way, so if you're single, it's a perfect time to get out and socialize. And for couples, send a little more loving attention in your partners' direction. The lunar eclipse will spark your intuition and intensify your already sensitive instincts, which can let you know if you are on the right path, or not, with the right people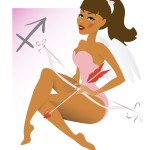 Sagittarius November 22 – December 21
A lucky break with work can come your way this month, and one that can be good for your bank account, although take your time, if you can, in deciding how to proceed. With Mars moving to your sign early in the month, the energy of this motivational planet can put pressure on you to move forward in a hurry – don't. A situation with a family member or around your home environment will likely need your full attention, too, with options and different situations to consider as you move forward. You could also decide to walk a different path than others this month, not good nor bad, just different simply because you have diverse decisions about your future. Other significant people can enter your life now and divert your attention.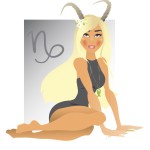 Capricorn / December 22 – January 19
Moon energy this month is powerful with two eclipses. The full Moon lunar eclipse sits in your career zone and can spark changes in your work life. And in fact, change that you have been waiting for, so although any change can be unsettling, it can also be welcomed. A new beginning can open up for you now, but keep in mind that there are only so many hours in each day, so you may have to let something go to make room for what comes next, or perhaps delegate or rearrange your schedule in some way to accommodate it. You may also consider undertaking new knowledge or studies in some way now, which can elevate your expertise in the business world. Your bank account can start to look healthier, but it will take focus on your part to keep everything going in the way you want. With love, if single, keep your focus on who, and what, and believe you can achieve what you want in life. For couples, this is a time to strengthen your bond.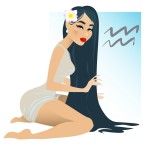 Aquarius  /  January 20 – February 18
This month's solar eclipse is also a Supermoon so the energy is super charged and in your solar second house of money and possessions and material gain.  Opportunities to build financial security can open up for you now, but it will be up to you to recognize them and make them your own. This is also an area of your life that governs your self worth, so this is a time to let go of self-doubts and limiting beliefs to allow bigger and better things to come into your life. For love, with love goddess Venus in your sign for the first part of the month, romance is more intense, and if you are looking for love, then don't sit home thinking about it, get out and start socializing – when you put yourself out there, you just never know what will happen.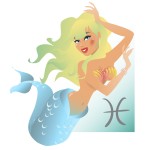 Pisces / February 19 – March 20
You are in the zone right now, Pisces! This is a positive and powerful time for you. The new moon, a solar eclipse, has the added power of a Supermoon, so it is super charged energy! For you to cash in on this energy you need to be optimistic about life, have a positive attitude of gratitude for what you have and think in terms of what you want your life to be, rather than what you don't want it to be – in other words focus on the positive, not the negative! Believe you can achieve, dream big and put your dreams out to the universe for manifestation, and not only with your career and money but also for love. Partnerships are favored, rather than going solo, and as Venus moves to your sign, love is heightened. It will be a juggling act to do everything, but it will be worth the effort!