The pure simplicity of this dish makes it the perfect summer salad  – the only thing you need is a glass of white wine and you'll be in heaven! All you need is Burrata cheese, finely chopped celery heart (3 small stalks), six walnut halves roughly chopped, six ripe figs – halved, a mix of olive oil and balsamic glaze and a dash of fresh cracked pepper. Place the celery hearts in the center of your plate, add Buratta cheese, figs, walnuts and drizzle with dressing. You could also use micro-greens instead of celery hearts. Bon appetit!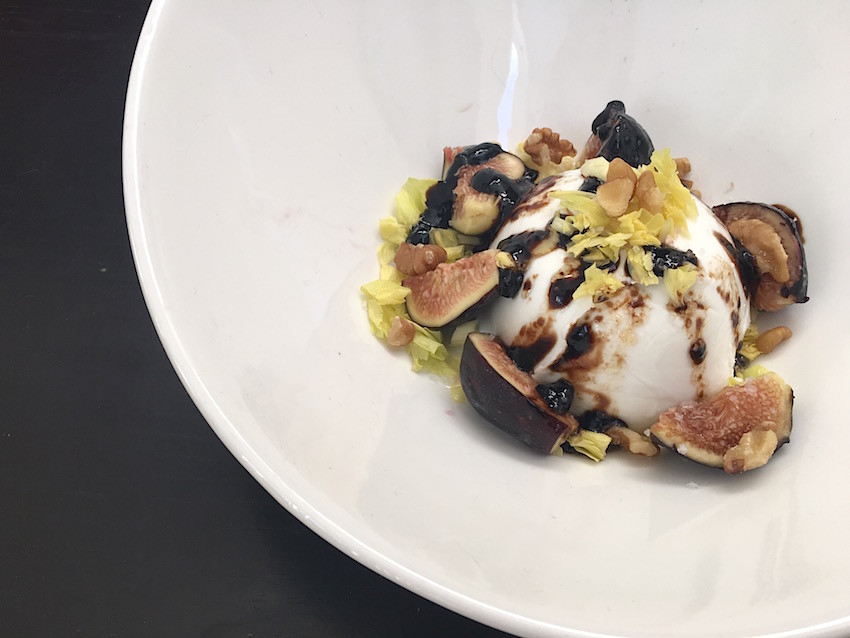 Now about that $250!
Here's the scoop. In celebration of the launch of NightOwl 3.0, we've teamed up with ten incredible bloggers and nightlife luminaries that you'll want to know and follow. Visit their sites by clicking on the blogs below:
John of TheBostonAttitude.com / Dara of TheSkinnyPigNYC.com /  Tara of ThirstyNYC / Jess of YoungWinosofDC and JessHagadorn.com /  Ryan of ManhattanDigest.com  / Selena of TheDizzyFizz.com / Terry of SeductionMeals.com /  G-LO of ItsJustTheBoozeDancing.com, Bella Magazine, Jane of ATasteOfKoko / and Nick of TheRumCollective.com.
OK Let's get started!  Just go to the entry links below. Each time you take an action listed– following a blogger, downloading the app, signing up for a newsletter – you'll get additional entries, increasing your chances of winning.
NightOwl August Giveaway

Rules: Must be a US resident and 21 or older.