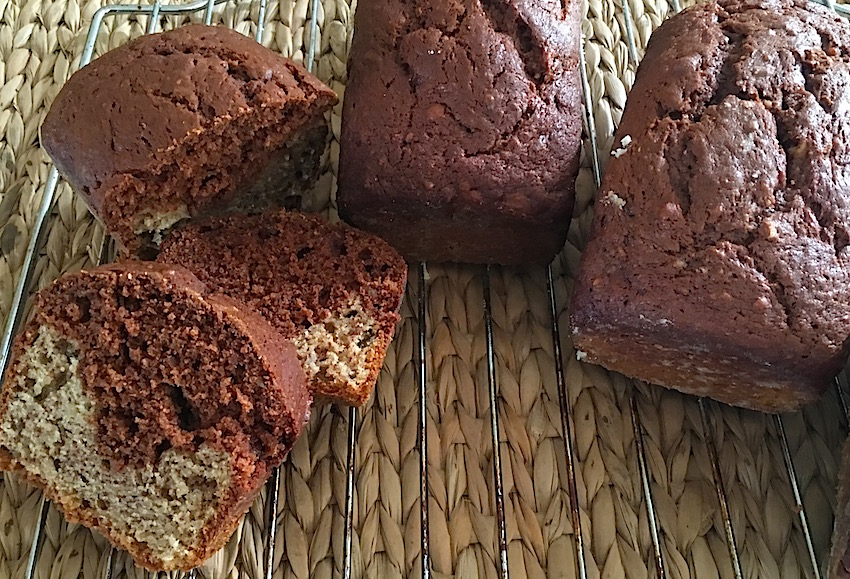 I love banana bread! Add some chocolate and walnuts to that and I'm in heaven. Give it a try – this recipe is super easy.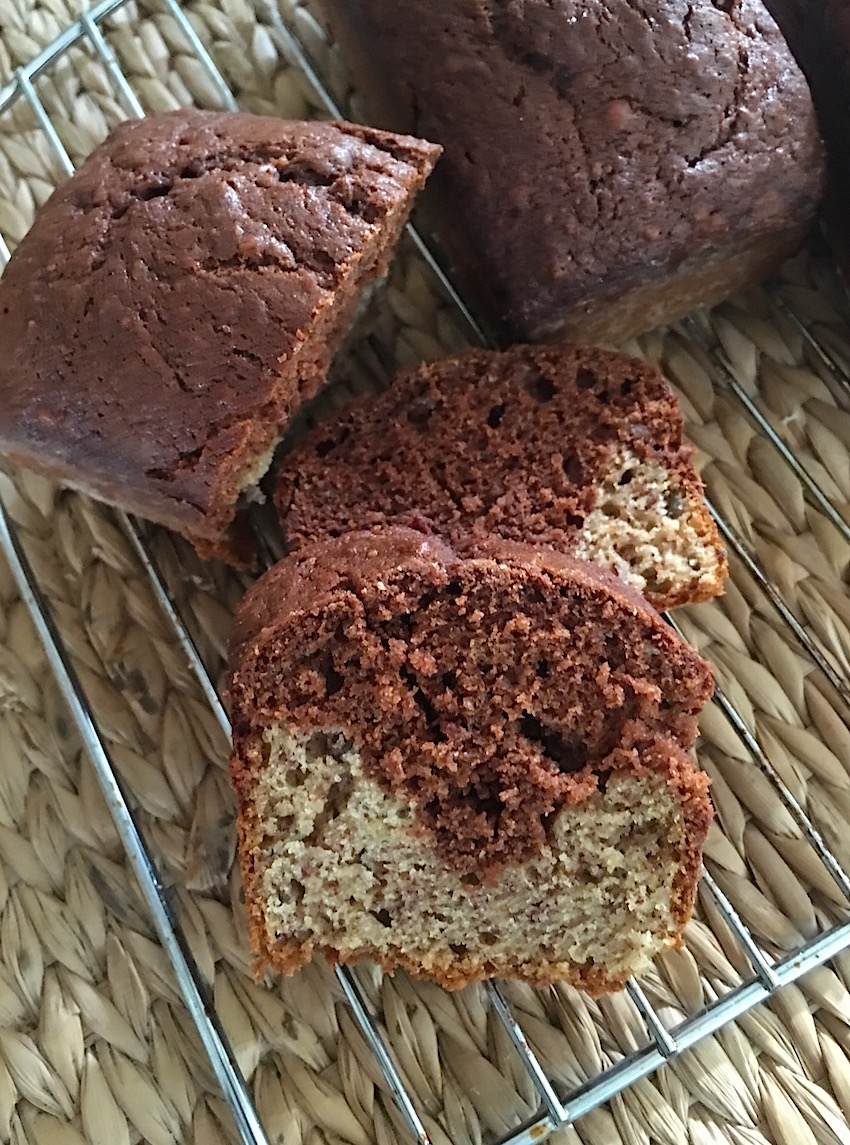 Chocolate Walnut Banana Bread
Ingredients
2 cups all-purpose flour
3/4 teaspoon baking soda
1/2 teaspoon salt
1 cup sugar
1/4 cup butter, softened
3 large, ripe bananas,mashed
1/3 cup plain yogurt
2 eggs
1/2 cup semisweet chocolate chips
1/2 cup walnuts, roughly chopped
Directions
Preheat oven to 350 degrees F.
Combine the flour, baking soda and salt – stirring with a whisk
Place sugar and butter in a large bowl. Beat with a mixer until well blended.
Add banana mash, yogurt, and eggs – mix until well blended.
Add flour mixture and mix until just moist
Place chocolate chips in a medium microwave-safe bowl. Run at high for one minute or until almost melted – stirring until smooth. Set aside to slightly cool
Add 1 cup of batter to the melted chocolate, stir to combine. Add walnuts to the chocolate batter
Using one 8 1/2 x 4 1/2 baking pan or a few mini loaf pans, pour half of the chocolate batter on the bottom of your pan and top with half of the plain batter.
Repeat this step again.
Using a knife, lightly swirl batters together to get a marbled effect.
Bake at 350 degrees for 75 minutes or until a wooden toothpick or a fork is inserted and comes out clean.
Remove from oven and set on a wire rack to cool for about 10 minutes. Remove from pan and serve warm or let cool.