August kicks off with optimism and motivation, but you also need patience and tolerance to succeed. With Uranus retrograde, and Mercury in Virgo for an extended stay, your mind is sharp and the energy prompts you to make a course correction if needed. The Sun and Saturn will get you focused on goals and how to achieve them.  The energy of the new Moon in Leo, Mars reentering Sagittarius, and Venus in Virgo, focuses your attention on the relationship you have with yourself.
Saturn comes out of retrograde, and the energy will prompt you to face a situation head on.  This Month's full Moon in Aquarius can indicate a wild card, where anything can happen.  The Sun swaps Leo for Virgo, and helps you to communicate with more certainty. Beware, as Mars and Saturn connect and as Neptune also gets in the act, all mayhem can break out, with much confusion, obstinacy, and even anger, however, Venus and Jupiter do provide some positive and uplifting relief in the common sense sign of Virgo. Mercury goes retrograde at the end of the month, closely followed by a solar eclipse in Virgo, a perfect time to think through your goals, and use Mercury retrograde for some serious planning.
Check out the month ahead as the Mistress of Astrology – Jennifer Angel dishes her advice and details on how to best manage your relationships at home, work and play.

This is a busy month full of significant planetary aspects, some of which will force you to get organized so you are at the top game, and some that will challenge you to reach further than ever before. The key to your success this month is productivity. But don't forget to look after yourself; it's never a good idea to let your own wellbeing slip to the bottom on the list. Work options can present themselves, and you may decide to change course, even slightly, sometimes, a small change can make a big difference in the mix of what you do. The energy of the new Moon, as well as Venus, encourages you to have balance in your life. A little socializing could introduce you to a love interest that takes you by surprise, and for couples, a date night can make all the difference to your relationship.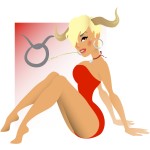 Taurus / April 20 – May 20
If you've been waiting for things to change at home, then you're in luck; the new Moon and Venus both in this area of your life provide the energy to move things in the right direction. But put your thinking cap on, Taurus, as it will be up to you to come up with a creative solution that works for all concerned. Money also has a good vibe about it, in the way that things can move at a faster pace, however,  once again, there could be a few hitches you need to work through, nothing you can't handle.  And keep in mind that not everyone is likely to agree with your tactics, but in the end, it's up to you what you do. It seems this month that your success, whether it relates to work, love or home, is up to you to take the reins and take charge of your own chariot of life. In other words, don't wait for someone else to make things happen. There is a lot of advancement and personal growth now – embrace life as it comes.
Love is definitely in your chart, and this month is full of opportunities as well as challenges, and an intimate union and relationships you have with others will be no different, you will have to work at it to get the result you want. Nothing stays the same forever, and that includes people's attitudes, do be prepared to make changes, too. A creative project, which is what Gemini excels at, is up for review and can move forward, and just in time before Mercury goes retrograde at the end of the month, which will be a better time for planning rather than action.  But don't leave your partner or family out of the mix, no matter how busy you are, keep them up to date.  Friends can come through for you now, which can also highlight who is on your side and who isn't – pay attention.
Ruled by the moon, this month's new Moon in the sign next to yours can have a great influence on how you feel about yourself and life in general. It is the area of self-worth and gives you a chance to discard limiting thoughts and embrace a new positive attitude of gratitude. This area also represents material security, as in money, and as Venus sits here, for the first week, the vibration around money is positive. But keep in mind that Venus is also the temptress and can have you spending more than you intend. The main message here is to believe you are worthy of receiving what you desire in life. It's important this month to look after your mind body and soul; take time for learning and education, as well as looking after your wellbeing and beauty. And when it's about love, you want to look and feel your best!
This is fabulous time for love. Your annual new Moon is in your sign, and signifies a time to start afresh and feel great about the next year. Review your aspirations of life, set new goals and keep an optimistic outlook about the future. Your finances can look up this month, too, with an abundance of activity in the next sign to yours, the area of money, possession and material security. The Sun, Venus, Mercury and Jupiter, all sit in this position and can help you manifest your desires, but as always, it is up to you to negotiate the best deal for you and everyone concerned. It is also the area of self-worth, so it is very important to make every thought, particularly those about yourself, positive and uplifting – you can't afford a negative thought – really! Love and romance rate high in your star chart, but so does the possibility of possessiveness – watch out for jealousy.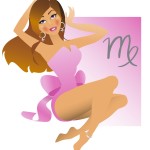 Virgo / August 23 – September 22
With the Sun, Venus, Mercury and Jupiter all in your sign this month, there is an abundance of activity – get ready to rock and roll. There are supportive planetary aspects as well as some challenging ones, so you will need to be on your toes to stay in front, particularly as lucky breaks head your way. It's time for action, and to be proactive, so don't sit back and wait for others to make a move, not that you would. Because at the end of the month, Mercury, your ruler, will go retrograde, which will make it a better time to research and plan. With Venus in your sign, the love vibe is close, so make time for romance. And with family, if an upset occurs, you may find yourself in the middle being the referee.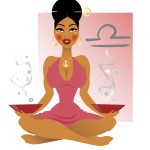 Libra / September 23 – October 22
With so many planets in the sign before yours, your instincts are heightened during this time. Of course, you love to get all the facts and figures on the table, but sometimes its just not possible, so pay attention to your intuition, it will tell you everything you need to know. However, you do need to be cautious of secrets with planets in this position, so careful not to keep information for those who need to know, you don't want to set up in a situation of mistrust. Friends can come through for you now, so don't think twice about asking for help or advice if you need it. Love and romance can take you by surprise, with an introduction, perhaps from a friend or at a social event. But be open to something or someone different, love doesn't always come in the package you have in mind.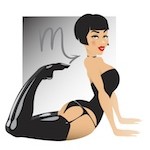 Scorpio / October 23 – November 21
This month, it's all about mixing and mingling and connecting with people, the people who can help you advance in life, in one way or another. Both your business and personal life are hot in the star chart, so the more you get out and about to the hot spots and accept invitations, the better chance you have of meeting people who can be influential in some way. With love, look for someone who you can build a deep friendship with, and that means someone you have a lot in common with. At work, the new Moon in your career zone can provide the energy for a new start; keep your options open. Money matters need careful consideration now, and not rash decisions. As Mercury, the communication planet, will go retrograde at the end of the month, this is the perfect time to fine tune projects and get anything off your chest that you need to say.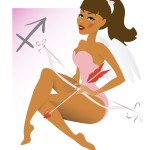 Sagittarius November 22 – December 21
The area of business, your career, and the difference you desire to make in the world through your work is hopping with planetary placements and activity this month, so make sure you take advantage of opportunities that cross your path. This is particularly important for August as at the end of the month, Mercury, in this area of your chart, will go retrograde, making the best part of September better for preplanning and researching. Pay attention to the synchronicity of life, as the people you meet now can be influential in helping you progress. Mars and Saturn, both in your sign connect and can place a few challenges in your path, but it will help you stay on course. Family members may need your attention, too, so try to be there for them.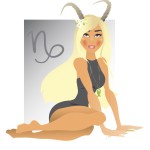 Capricorn / December 22 – January 19
If you've signed up to do a course, or thinking about it, then August is a great time to do it, especially as Mercury will go retrograde at the end of August making September a better time to study, research and plan. Use this time now to get organized and started. As they say, you can never know too much, and this is also a positive time for self-development, which is another area of learning and gathering of knowledge.  Be proactive with your career and do whatever you need to do to manifest your dreams – don't hold back and don't look back. It's not all about work, and for all your Capricorn workaholics, this month there can be a passionate embrace that gets your heart racing, and a new start, either where you can renew your love or meet someone special. But don't get too caught up in how things will happen, live life one day at a time.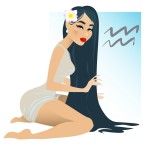 Aquarius  /  January 20 – February 18
At the start of the month, Venus, the love planet, is in your relationship zone and sends cupids arrows in your direction. And with the Sun and Moon, a new Moon, also in this position, there a new start indicated with love and romance, so make the most of it, which means making time in your schedule for love or to invite someone into your life! Venus will also interact with Uranus, your ruling planet, and the combined energy can put you in the direct path of someone you have an amazing connection with, chemistry and intellect, the best of both worlds. This is a great time to get out and be social, however, there is a warning not to overspend your budget. However, money coming from work or business looks positive. Friends can be persuasive, but make up your own mind.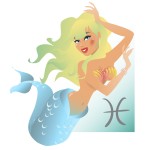 Pisces / February 19 – March 20
Mars, the planet of action and motivation, will make his move back to your career zone so if you have been waiting for things to pick up speed they can do so now. This is the prefect month to get things started, because at the end of this month, Mercury will go retrograde, so September will be a better time to meet with people to make plans and arrangements. However, as there is a connection between Mars and Saturn in August, don't expect everything to be smooth sailing, there could very well be some challenges to work through, and possible delays, but it will stop you for being impulsive. And sometimes, a delay is for a very good reason. With an abundance of planets and planetary activity right opposite in your love zone, it's a message to make time for romance. For you, Pisces, love is an essential part of your being – you need it.