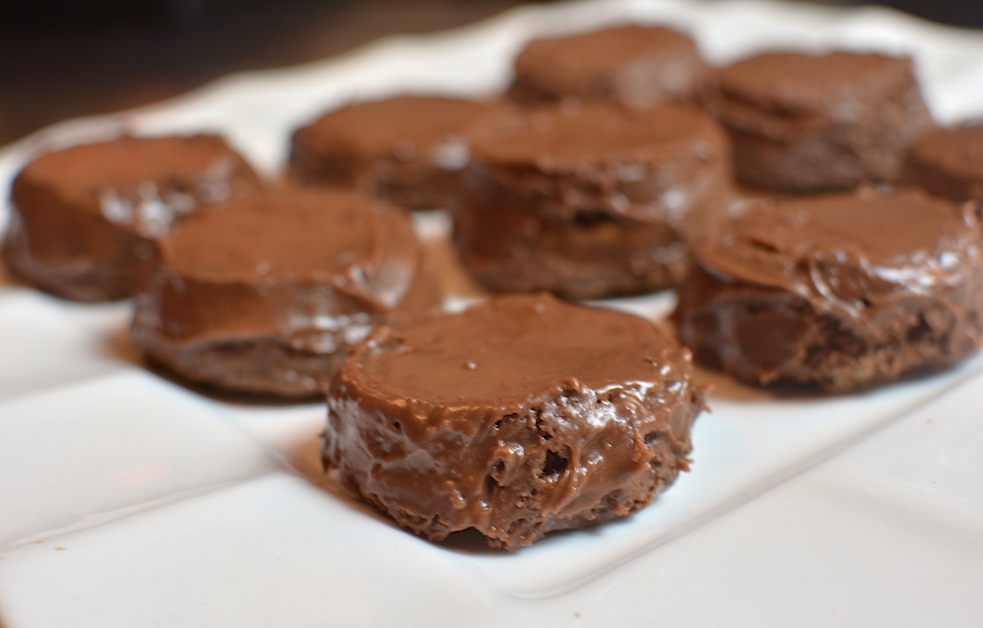 What can I say – I love chocolate and I love these mini chocolate tortes. It's the perfect size to take care of your chocolate fix and if you are looking to please your chocolate craving lover – these mini tortes will do the trick!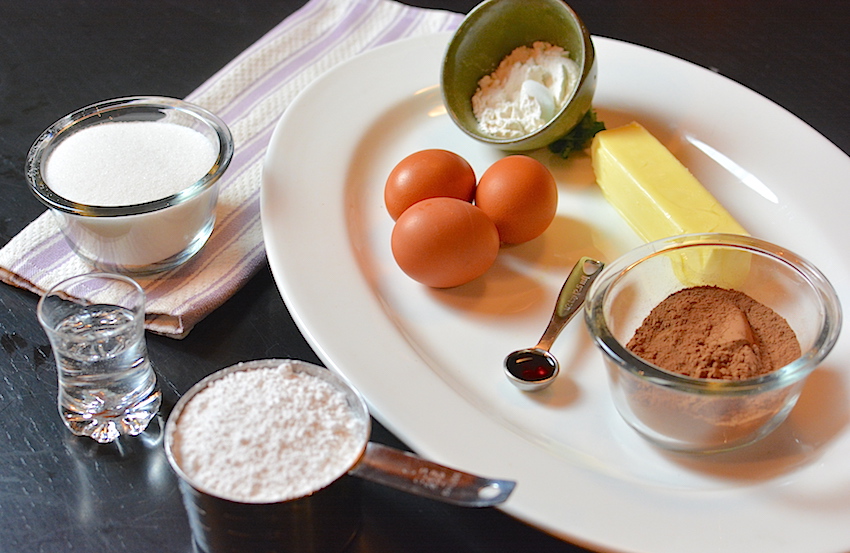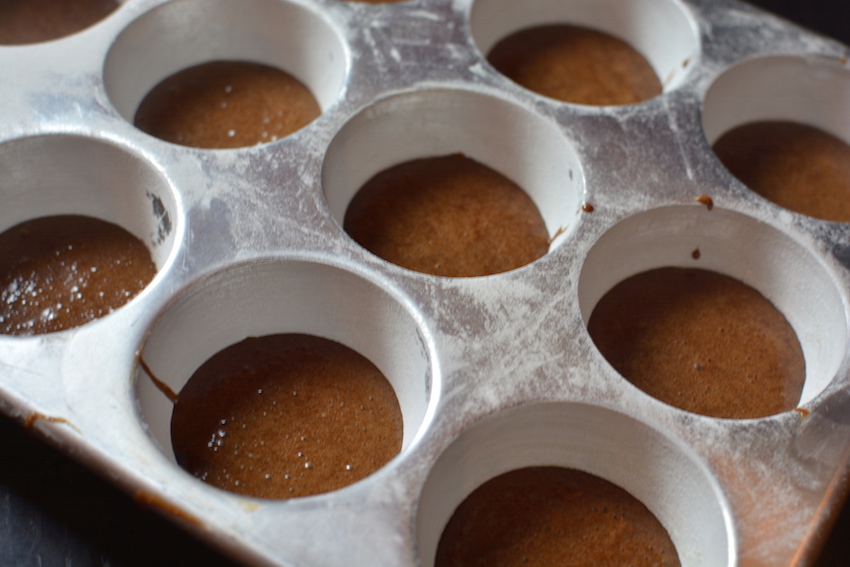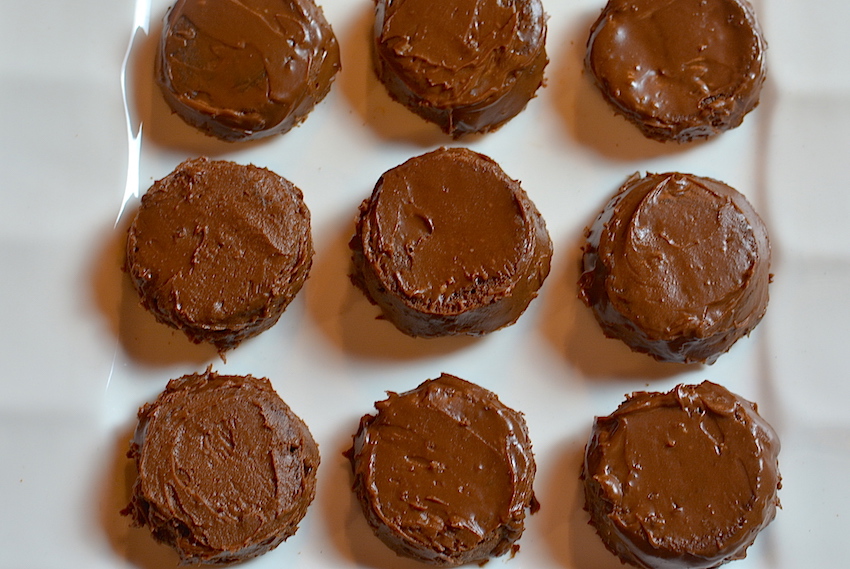 Love Bites: Mini Glazed Chocolate Tortes
The Cake
Ingredients
6 tbsp butter
6 tbsp unsweetened cocoa
1 cup sugar
2 tbsp flour
3 large eggs, separated
2 tbsp water
Directions
Pre-heat oven to 350°
Melt the butter in a medium saucepan over low heat.
Stir in cocoa and 3/4 cup of the sugar. Blend until smooth. Remove from heat and let cool for 5 minutes.
In the saucepan, blend in flour. Beat in egg yolks. Stir in water. Set aside
In another bowl, beat egg whites until foamy.
Gradually add remaining sugar, beating just until soft peaks form.
Gently fold egg mixture into chocolate mixture. Blend thoroughly.
Evenly divide into a greased and floured 12-cup muffin pan.
Bake at 350° for 30 minutes or until you can place a toothpick or fork in the center and it comes out clean.
Cool 10 minutes and remove from the pan onto a wire rack.
The Glaze
Ingredients
2 tbsp butter
2 tbsp unsweetened cocoa
2 tbsp water
1/2 tsp vanilla
1 cup confectioner's sugar
Directions
Melt 2 tbsp butter in a small saucepan over low heat.
Add 2 tbsp cocoa and 2 tbsp water. Stir constantly until the mixture thickens. Do not boil.
Remove from heat and add vanilla.
Gradually add confectioner's sugar, beating until smooth.
Frost each torte and serve