The month kicks off with energy and action, but there is a warning not to promise what you can't deliver. In relationships, you will need to decide if you want to be connected to someone or value your independence more. This month's full Moon, a Supermoon, can cause sudden events that provide the trigger for much-needed change. Venus trades the intenseness of Scorpio for the more flirtatious Sagittarius. A connection between Mars and Pluto can make anything possible through the sheer force of motivation. The energy of the Sun, new Moon and Mercury all in Scorpio at the end of the month provide potent energy for you to shift out of your comfort zone.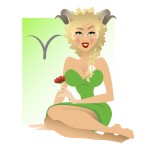 Aries / March 21 – April 19
The energy for the super-full-Moon this month in your sign is powerful energy to push you out of your comfort zone. You can make decisions now that can close doors and at the same time open new ones. And with the new Moon, Mercury, and Jupiter all opposite your sign, it's an indication that if you are looking for love, it can happen now.  When Mars and Pluto connect on the 19th, your career gets a shot of energy. Love and business are both definitely hot in your star-chart this month and you will need to balance your time between the two as both a partner and your career are likely to be demanding but in a good way.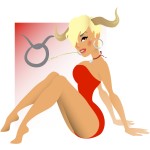 Taurus / April 20 – May 20
The full Moon in the sign before yours mid-month can get you thinking about where you are in life and what changes you want to make to move forward. Put some time aside for some soul searching. In reflective moments of silence, you can come up with the answers you seek. This is also a month to review your daily regime and focus on your overall wellbeing and perhaps even an image overhaul. For work, productivity is the key to getting ahead. Get organized and be careful not to allow pesky people to mess with your schedule. With the Sun, Mercury, Venus and a new Moon all transiting through your love zone, romance is very much on your radar – make time for love.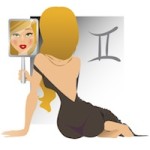 Gemini / May 21 – June 20
There is plenty of action this month in pretty well all areas of your life. There's discussion with a family member that can be revealing. A friend can show you their true colors.  You may decide to put distance between you and another. A power struggle with money can emerge which forces you to take a stand, and look after your own needs. Love can move to a more permanent position, where you feel secure with someone. For singles, look for someone with substance, not just someone you can have a superficial chat with. It's a great month for socializing and networking, your specialty, Gemini!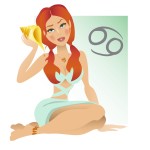 Cancer /  June 21 – July 22
There is a lot of powerful energy this month! You think about changes you want to make and put them into action.  The new Moon energy at the end of September kicks the month off in your zone of home and family, so something nice can take place in this area of your life. A shake up at work or with business can happen mid-month, and provide you with the clarity to make decisions. On the love scene, it's quite possible during October to meet someone you feel an electric connection with, or for couples, to get reacquainted. But with everything going on, don't neglect your health, beauty regime, or sleep pattern, because that's what keeps you balanced.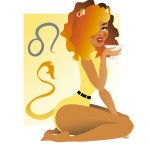 Leo /  July 23 – August 22
Keep your schedule flexible this month, Leo, especially when it's about work. The combined energy of motivational Mars and powerful Pluto can set something in motion that will want to be a part of. It is a positive time to get out and network, too, as the people you meet during this time can be significant in a way that sets up solid foundations for the future. Love is also very much in your stars. Singles could reconnect with someone from the past or meet someone new who has commitment on their mind. And couples can settle into a more stable position. Family moments can be intense, but beautiful. Enjoy life, every single day.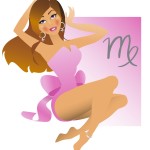 Virgo / August 23 – September 22
Get ready to start negotiating, Virgo! If opportunities come your way, then you want to make sure you get the best deal for yourself. This is a month where your creativity and ability to communicate effectively to get the job done can be recognized for the excellent organizer and communicator you are. A financial situation, where someone else is in charge can start to unravel mid-month and give you more control. A more secure situation around your home environment can take place during October. And for love, with the combined energy of Mars and Pluto, a romantic connection can be impossible to ignore.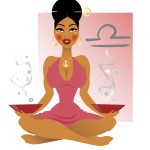 Libra / September 23 – October 22
The month commences with the energy of the new Moon on September 30th, indicating that new opportunities head your way. Combine this with the energy of Mercury and Jupiter, and discussions can open up a situation that has the capacity to be successful. This is also a month where your efforts can be well rewarded financially. Communication with someone from the past can open doors, but be careful you don't repeat past lessons. The full Moon midmonth, which has the potent energy of a supermoon, intensifies your personal relationships and allows you to make changes if needed. Family and matters around the home can come to a head now, too.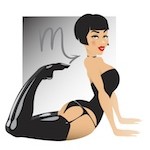 Scorpio / October 23 – November 21
This month, the Sun will move to your sign and right at the end of the month, the Sun, Moon, a new Moon and Mercury, all in your sign can supercharge your life, in a way that gives you the clarity to change, alter or improve life in some way.  The energy of the new Moon at the start of the month in the sign before yours gets you in touch with how you feel about certain matters, people, and situations. A monetary matter that's been unresolved for a while can settle now. When it's about your health, pay attention to the signals and messages your body tells you. And when it's about love, with Venus in your sign for the first half of the month, romance is also in your stars.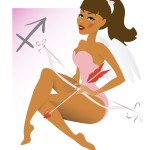 Sagittarius November 22 – December 21
Venus and Saturn, connect in your sign and indicate that you could settle down now in a relationship, and give up some freedom for a committed and connected union with someone. This planetary connection is also very good for business and career choices that can provide stability and financial support – stay open to opportunities that come your way. But be ready to negotiate, you want to ensure you get the best deal for yourself. Mars and Pluto connect and the combined potent energy of these two planets can provide the spark that gets your bank balance looking healthier. Friends can be supportive now, accept their good intentions.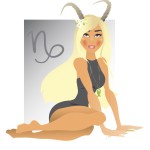 Capricorn / December 22 – January 19
Mars and Pluto connect in your sign and these two power-planets can literally kick start your life! Life is busy, but exciting, and the more organized you are the better. However, do try to get ahead of your schedule because new situations and opportunities can come through for you now and you want to be in a position to take advantage of them. The Sun, Moon, new Moon, Jupiter, and Mercury, all in your career zone during the month is an indication of something amazing about to take place!  Your family and home environment can be stressful in some way, but it will pass. And your social life is hot and happening, so make sure you find time for fun and relaxation.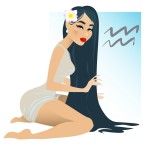 Aquarius  /  January 20 – February 18
If your business life has taken a back seat or been on the go-slow, this month, it can change. The momentum builds through the month and then the new Moon at the end of the month gives your career a further boost of positive energy. Mars and Pluto connect in the sign before yours and provide insights that can be the trigger to let go of limiting beliefs and outdated patterns. A friend from the past can be beneficial in some way, and show up just when you need them the most.  Love and romance are heightened on the social scene. If you are looking for love, get out with friends socially, network at business events, and you can meet like-minded people.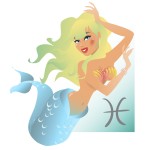 Pisces / February 19 – March 20
The people you meet now, Pisces, can be around for a while, so it's important to be selective with whom you associate with and do business with. You want to set solid foundations that allow you to move into the future with people you trust and feel good about, and that's all very possible now. Be careful with friends and money, through no fault of your own, things don't always turn out how you expect. However a new financial opportunity can come through now, but make sure everyone knows what they are accountable for. And do make time for love, as you can connect with someone on a deeper soul level now.