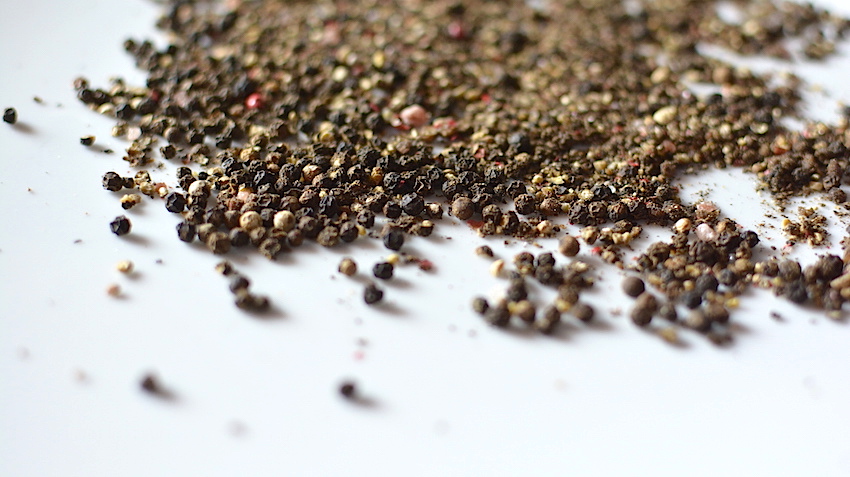 Steak is an easy-to-prepare, tasty choice for a romantic meal for two and Steak au poivre, or peppered steak is even better. Not to mention how you'll dazzle your date with the flick of your lighter as you flambe this dish. This French bistro classic features steak, typically filet mignon; however, rib eye and sirloin also work. The steak is coated with a layer of cracked peppercorns, then served under a brandy-based peppercorn cream sauce. Wen poured over the steak; this sauce oozes delicious goodness!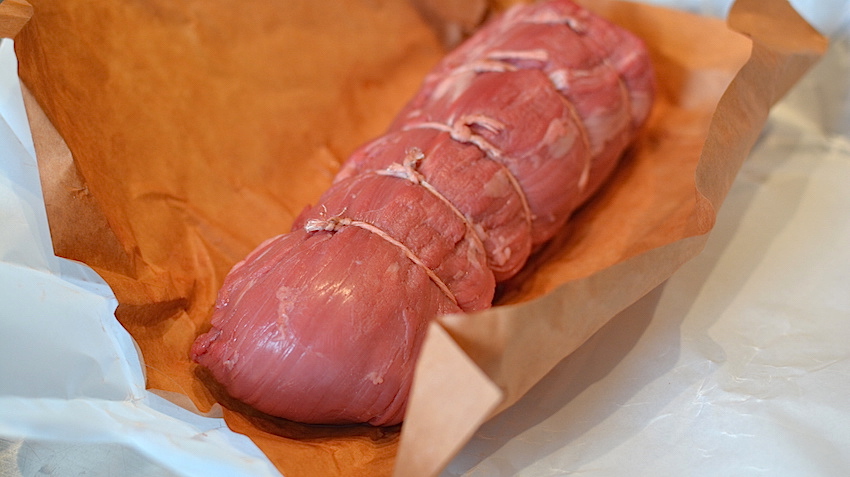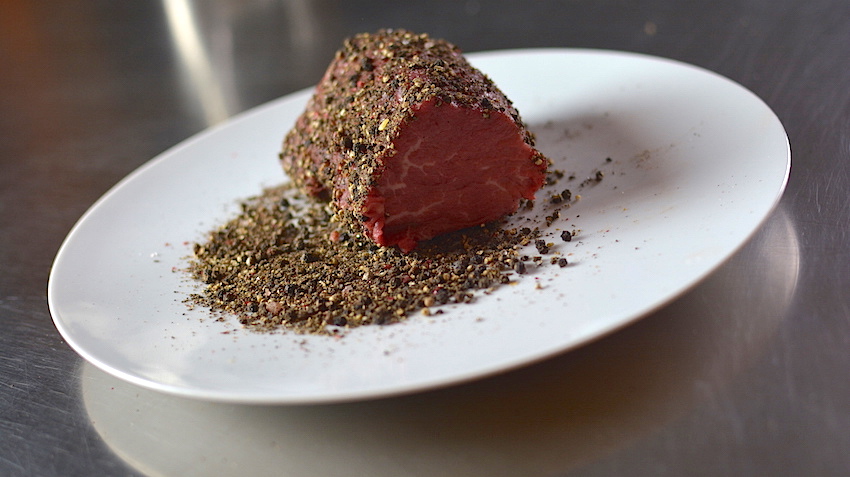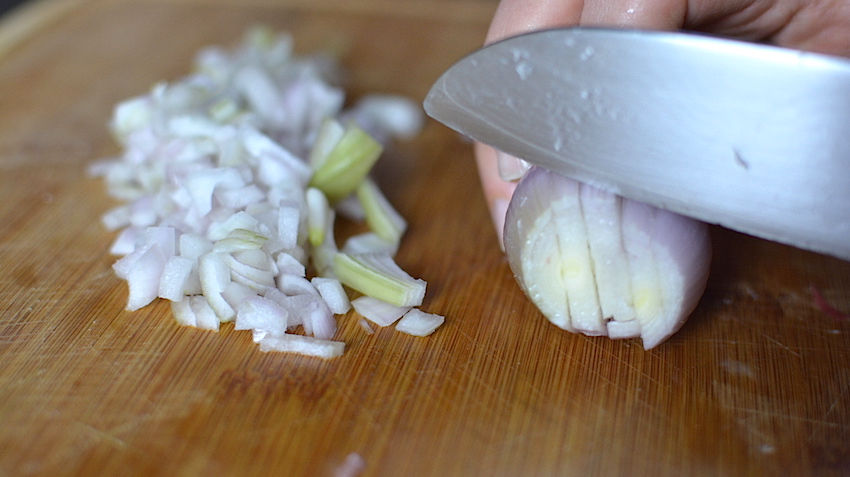 Inspired by a recipe from Ina Garten, I stepped into the kitchen with gusto – I LOVE this dish! I made a few changes as seen below.
Steak Au Poivre
INGREDIENTS
6 filet mignon, cut 1 1/4 inches thick
Kosher salt
1/8 cup coarsely ground black pepper
3 1/2 tablespoons unsalted butter, divided
1 1/2 tablespoons olive oil
2 shallots, finely chopped
1 cup canned beef broth
1/2 cup heavy cream
1/2 cup good Cognac or brandy
DIRECTIONS
Place the filets on a board and pat them dry with paper towels.
Sprinkle the filets with salt and firmly press the black pepper evenly on all sides. Allow to rest at room temperature for 15 minutes.
Heat 1 1/2 tablespoons of the butter and the oil in a large saute pan over medium-high heat until the butter almost smokes.
Place the steaks in the pan and lower the heat to medium.
Saute the steaks for 4 minutes on one side and then for 3 minutes on the other side, for medium rare.
When the steaks are done, pour the brandy over the meat and VERY carefully flambé. The flame will potentially be rather large, so make sure to stand back.
Remove the steaks to a serving platter and cover tightly with aluminum foil.
Now, let's make the sauce.
Pour all but 1 tablespoon of fat from the saute pan. Add the shallots and cook over medium heat for 1-2 minutes until translucent.
Add the beef broth and deglaze the pan, cooking over high heat for 4 to 6 minutes, until reduced by half, scraping the brown bits from the bottom of the pan.
Pour the juices from the steak's serving platter, let the sauce slightly thicken.
Turn off the heat, pour the brandy into the pan and VERY carefully flambé. The flames could be rather large, so make sure to stand back.
Once the flame dies down, swirl in the remaining 2 tablespoons of butter and 1/2 teaspoon salt.
THE FINISH
Plate your dish with one steak per person and whatever sides you prefer. Serve the steaks hot with the sauce poured on top.