Motivation Mars, the planet of action, departs the sign of business-minded Capricorn on the 8th, the day of the USA election, and enters the more creative and original sign of Aquarius; promising action for a new beginning that is different and inventive. And when Venus enters Capricorn on the 11th, it's time to get down to business, especially with business relationships and money matters.
Mercury brings optimism on the 12th, but perhaps also exaggeration as he enters Sagittarius. The full Moon, another Super Moon, in Taurus on the 14th is intense and unyielding as the Sun and Moon are both in fixed signs. Neptune comes out of retrograde on the 19th, and things start to look a lot brighter. The Sun will enter Sagittarius on the 21st further lifting our spirits.
Venus and powerful Pluto connect on 25th, intensifying love and money matters – a transformation of some kind is possible now. And on the 29th, the new Moon in Sagittarius is positive and optimistic, but as it interacts with Neptune, be careful of what you say to whom. And to commence December, Mars and Jupiter provide the inspiration and motivation to believe in your dreams and make them a reality!
Check out the month ahead as the Mistress of Astrology – Jennifer Angel dishes her advice and details on how to best manage your relationships at home, work, and play.

There are opportunities to work together with others and boost your career this month but make sure you look after your own needs. As regards a personal relationship, connecting with someone on an intellectual level will only strengthen your bond. Be self-assured of who you are and walk your path of power. Intense full Moon energy influences your finances; try not to overlook anything that could be important. Remain positive and work your way through all the business opportunities. Don't make hasty decisions that could steer you in the wrong direction.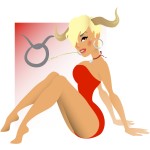 Taurus / April 20 – May 20
Having the Sun and Mercury for the first half of the month in your love zone urges you to pay attention to love. But don't get controlling; for couple and singles, it is best when you feel a level of equality with your partner. Early in the month, with the super full Moon in your sign, you could find yourself on a roller coaster ride; but don't worry, it could help unblock the emotional energy that may be stopping you from what you desire. Other people can be instrumental in bringing you new opportunities; a monetary discussion can prove to be helpful. Someone else's luck can rub off on you.
The efficiency of your daily performance at work could advance your career, especially if you can take the stage to communicate your ideas. This month, you want to be open to working with people without giving too much of yourself away. There's an abundance of planetary influences in your love zone; the new Moon, Venus, the Sun, Saturn and Mercury, all throughout the month, highlight romance – make time for love. Money matters can be positive, but if someone is prone to exaggeration, take that into account.
Since the Moon rules you, your life and how you feel are influenced strongly each month by the new and full Moons. Mid-month, the super full Moon focuses your attention on friends and a love connection. It is intense energy so be careful to keep things in prospective.  And the new Moon at the end of the month shines a bright light on how fabulous you are; your wow factor is heightened! The influence of Venus and potent Pluto can put you on a collision course with someone wonderful – love is definitely in the stars, make the most of this dynamic time. Someone you meet now could play a big role in your future. Your productivity at work is also on a role.
The full Moon mid-month can shake up your life at work and can serve its purpose to also shake out anything or anyone who doesn't want the best for you. This month is very much about business and the people you connect with can leave a lasting impression. You are likely to know instantly whether they will be good for you, or not. But don't neglect your love life – with Mars moving to your love zone, passion and romance are also very much in your star-chart. During this time, many things are possible: the new Moon can send a soul mate in your direction, or turn a close relationship into something even more wonderful.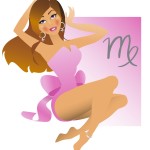 Virgo / August 23 – September 22
Your family and home environment are most important and if you've been planning some changes, with the help of the new Moon, now's the time to follow through on them. Once you do, it can give you the stability you've always wanted and fulfill some of your life's desires. This month, the full Moon can focus your attention on travel or business in international markets. You could also learn a new skill. Changes to your financial life can close and open doors. Mars moves to your area of productivity, get ready to be busier than ever. It's important to be organized, so you can think and act fast. Neptune comes out of retrograde, and sends romance your way.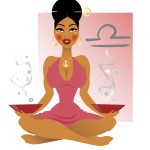 Libra / September 23 – October 22
This month, communication is the key to success and can move projects and situations in your life forward. A matter at home can come to a conclusion; however, see it for what it is, not how you want it to be. Your domestic environment is highlighted, but don't take your eye off business. Financial affairs can be changeable, but turn out for the best. Carefully weigh your options and then act on decisions. Other people's activities, especially official ones, can be transparent this month, pay attention to both what people say and do. It could be a blessing in disguise if your plans go awry, wait to see what happens next.  And Mars influence makes for a passionate love moment.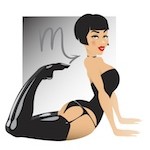 Scorpio / October 23 – November 21
Mid-month, the full Moon opposite your sign can cause you to reach out to someone you love. But be careful of over reacting, it is easy now for a situation to be blown totally out of proportion. The new Moon later in the month brings with it the opportunity for a new start with money, or a positive result with finances in some way. And with the Sun in your sign, you are in a new phase now. But with so many planetary influences in the sign next to you, it is a reminder to believe in yourself and not to settle too much on what you want to achieve in life. Concentrate on what's most important; stay the course and don't go off on tangents.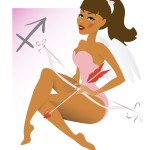 Sagittarius November 22 – December 21
The new Moon in your sign towards the end of the month can prompt you to contemplate your life on a deeper level. And leading up to this time, you are encouraged to consider where you are now, where you'd like to be, and which journey to take to get there. It's a new beginning and a time to put your thoughts to action. There's an abundance of planets transiting through your sign, one of which is Venus, which brings love and romance closer to your heart. When it concerns finances; as Venus moves to the next sign and connects with Pluto, the combined energy can spark a positive monetary situation or result. Listen to your intuition.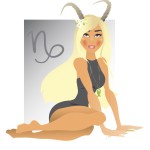 Capricorn / December 22 – January 19
This month, people can reach out to help you achieve your ambitious business goals, but keep life in perspective; a new gig can take time to build up. Money matters can start to improve, but be careful of your expenditure. With Mars moving to your money zone, there's urgency to get cash in, but it can also tempt you to spend. On a personal level, Venus and Pluto in your sign can spark a connection with someone amazing, but be mindful that you don't want a power struggle to get in the way of true love – aim for compromise. The new Moon and an abundance of other planetary influences in the sign before yours, highlight that you are heading into a busy, productive and successful period – it's time to gear up for success!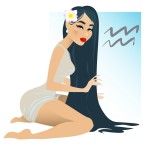 Aquarius  /  January 20 – February 18
Your career zone is still busy this month, but it's the connections you make, both business and personal, that really come through for you. And with the new Moon, Mercury and a bunch of other planetary influences all entering this area of your star-chart, the answers or a decision for which you've been waiting can come through now. Friendship and a strong intellectual connection are the ingredients needed to make love work. Family business could be in the spotlight this month with the full Moon; get ready to adopt change. But whatever happens, it will all work out, and better than you thought. Neptune comes out of its retrograde transit and will help you see your fiscal situation more clearly, and also how to improve it.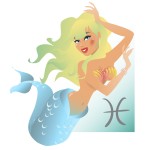 Pisces / February 19 – March 20
You have a combined innate powerful intellect and intuition, but with the intense energy of a super full Moon in your area of communication mid-month, be careful not to be erratic. Before agreeing to anything, consider all the prospects of a situation, and if unsure, then take more time. If looking for love, your soul mate could be someone connected with your work, or through a friend, but it's up to you to let love in. Your ruler Neptune in your sign finally comes out of its retrograde transit and helps you remain better grounded; it also can make you see a complex situation in your life for what it is and provide the insight as to how to deal with it. A positive new start is indicated by the many planetary influences and the new Moon in your career zone.