November closes with a new Moon in Sagittarius, along with other more challenging aspects, stimulating a positive outlook, closely followed by an advantageous interaction between action Mars and lucky Jupiter. Mercury moves to Capricorn, business discussions become more serious. However, Mercury will go retrograde mid-month, so get down to business early on. Venus moves to Aquarius, encouraging an open mind and heart. Mid-month is also a time to let go of the old and embrace the new and a super Moon provides the energy to do so. Mars enters Pisces the third week, which can be intense, secretive with hidden agendas, but also passionate and exciting. The Sun moves to Capricorn, signifying the winter (or summer) solstice, a new start. An interaction between Saturn and Uranus is a strong message to let go of the past and walk with certainty into the future while embracing the Capricorn new Moon on the 29th.  The year closes with a connection between Mars and Neptune in Pisces, sparking a great deal of emotion, and emotion that has the power to push forward and generate your most inner beliefs. Happy New Year!
Check out the month ahead as the Mistress of Astrology – Jennifer Angel dishes her advice and details on how to best manage your relationships at home, work, and play.

Business is the top focus this month, and you can get that lucky break you have been waiting for, but keep in mind, Mercury will go retrograde on 19th, so best to get things locked down during the first two weeks. You can also be luck in love this month, and an introduction can come through a friend, get out and socialize, it's doubtful that someone will come knocking on your door. A creative project can change, and what it is replaced with can be better than what you had – trust your instincts.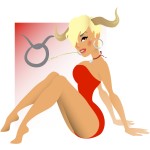 Taurus / April 20 – May 20
There is a lot of support for you this month, Gemini, and some of that support can come in the way of finances, but keep mind that Mercury, your ruler, will go retrograde on the 19th so if you don't get things settled beforehand, there could be delays. The full Moon in your sign gives you an opportunity to discard the past, the outdated, and walk more confidently into the future. There is stability around your love life but beware of secrecy – make sure that everything is out in the open.
The efficiency of your daily performance at work could advance your career, especially if you can take the stage to communicate your ideas. This month, you want to be open to working with people without giving too much of yourself away. There's an abundance of planetary influences in your love zone; the new Moon, Venus, the Sun, Saturn and Mercury, all throughout the month, highlight romance – make time for love. Money matters can be positive, but if someone is prone to exaggeration, take that into account.
Relationships are important at the best of times, but this month, with so much activity as well as a new Moon at the end of the month in your love zone, your heart could very well skip a beat with the presence of someone fabulous entering your life. An opportunity for work can come out of the blue, but it's all about timing, so be ready to act quickly to capitalize on what could be a fantastic option. A financial opportunity can also come through but make sure you get all the details, and there are no hidden agendas before you agree or disagree with anything.
Friends come and go, and of course, true friends are there for the long-term, but don't be surprised if you part company with a few people before the end of the year. Organization and time management skills are your keys to success this month, and the new Moon indicates that you will be able to close the year off on a positive note. As Venus moves to your love zone romance is also very much in your stars,  so don't spend all of your time wheeling and dealing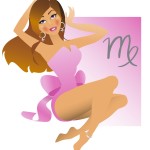 Virgo / August 23 – September 22
Your family and home environment are most important and if you've been planning some changes, with the help of the new Moon, now's the time to follow through on them. Once you do, it can give you the stability you've always wanted and fulfill some of your life's desires. This month, the full Moon can focus your attention on travel or business in international markets. You could also learn a new skill. Changes to your financial life can close and open doors. Mars moves to your area of productivity, get ready to be busier than ever. It's important to be organized, so you can think and act fast. Neptune comes out of retrograde, and sends romance your way.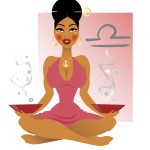 Libra / September 23 – October 22
Coming together with family is most enjoyable at the best of times and this month you can settle some old scars, forgive and forget, and move forward into a bright new future, a fresh start. Financial gain can come direct from your efforts but don't forget it's not just your skills and knowledge that make you so popular, it's also your overall presentation and demeanor. Beware of keeping secrets with loved ones; of course not everybody needs to know all of your business, but those closest need to feel they are included in your circle of trust.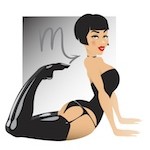 Scorpio / October 23 – November 21
There are opportunities to have deep and meaningful discussions with those closest to you this month, which can either set the record straight, clear the air in one way or another, or simply provide a doorway for more closeness to develop. A financial situation can change and in the process become more stable, so don't be quick to prejudge, wait to see what happens next. Changes at work can ultimately work in your favor, too. This is a month of togetherness with families and those close enough to call family, and the presence of Venus in your chart suggests a beautiful time approaches.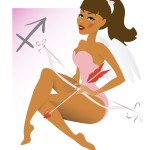 Sagittarius November 22 – December 21
If money matters are on your mind, Sagittarius, then you're in luck, with an abundance of activity as well as the new Moon in your money zone, it's an indication that a lucky break heads your way. Someone can step up towards the end of the month to help with a creative project or concept. And although there can be some confusion or perhaps uncertainty around family, it can part and be replaced with certainty and reassurance that all is as it should be. With love, be independent, but not too much, relationships are about togetherness.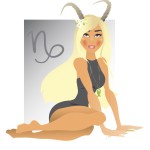 Capricorn / December 22 – January 19
This is your time of year, Capricorn, and even though many are winding down because of the festive season, its all systems go for you. A dream can come true around your home and family area, however, it may not work out the way you imagine. Business and money also look favorable with a connection between the financial goddess, Venus, and abundant Jupiter, which can provide the energy you have been waiting for to gather momentum with your career and finances – think big. Venus and the new Moon in your sign, are both a sign of a new start. Love, work, and money, all your dreams can come true now. Be positive, but Mercury goes retrograde, so be patient, too.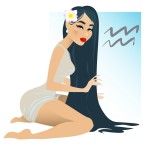 Aquarius  /  January 20 – February 18
Live for today but plan for the future, that's your motto for this month, Aquarian, and if you can do this, there is a good chance that everything will fall into place. The new Moon in the sign before yours indicates that good news heads your way. And as Venus moves to your sign early in the month, romance is also hot on your radar. However, Mercury does go retrograde on the 19th, so don't assume anything, it is best to check all the details, especially if it concerns money.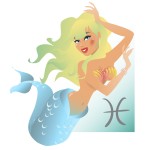 Pisces / February 19 – March 20
Your career is on fire now, and just when everyone else is winding down for the holidays, there is no rest for you as opportunities promise to open new doors. Friends and contacts are very important during this time for both business and personal; so don't spend all of your time chained to the desk. Many deals come together over social engagements. There's a possibility that your financial situation can change and for the better, however, it may not be exactly as you think it's going to be, but nevertheless, can be surprisingly good. Planet of love and money, Venus, moves closer to your sign, and this means you can gain valuable insights as to what you actually want out of a relationship or partnership.