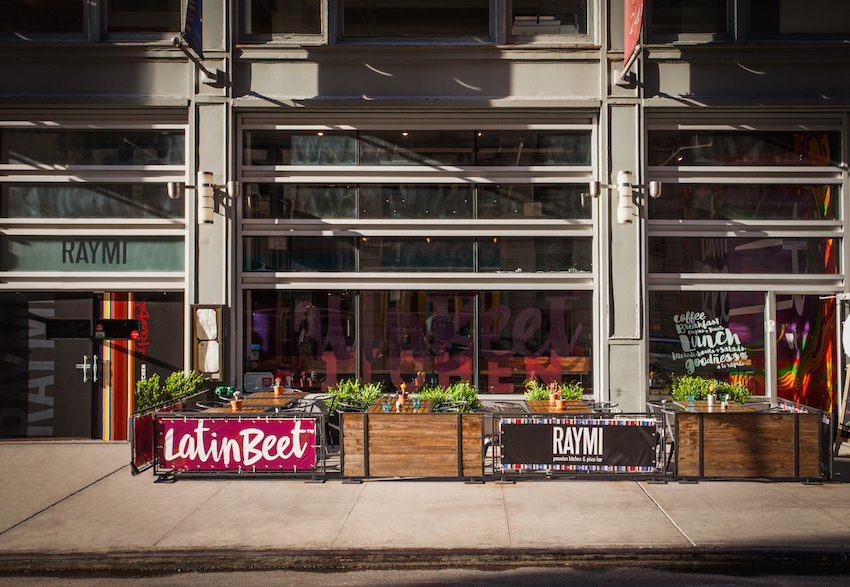 Seduction Meals restaurant review by Annette Zito of KitchAnnette
 The last few days have been hectic, resulting in my making less-than-stellar food choices. I didn't BEAT myself up though. Instead I BEET myself a path to Latin Beet Kitchen at 43 West 24th Street in Manhattan. Time for a fiesta!
My friend Joe Gulla and I arrived with high hopes and empty bellies. We were happily met with a bright and festive space. A compact streamlined storefront with outside tables, it is attached to Raymi Peruvian Kitchen & Pisco Bar, both eateries owned & operated by the Torres Family.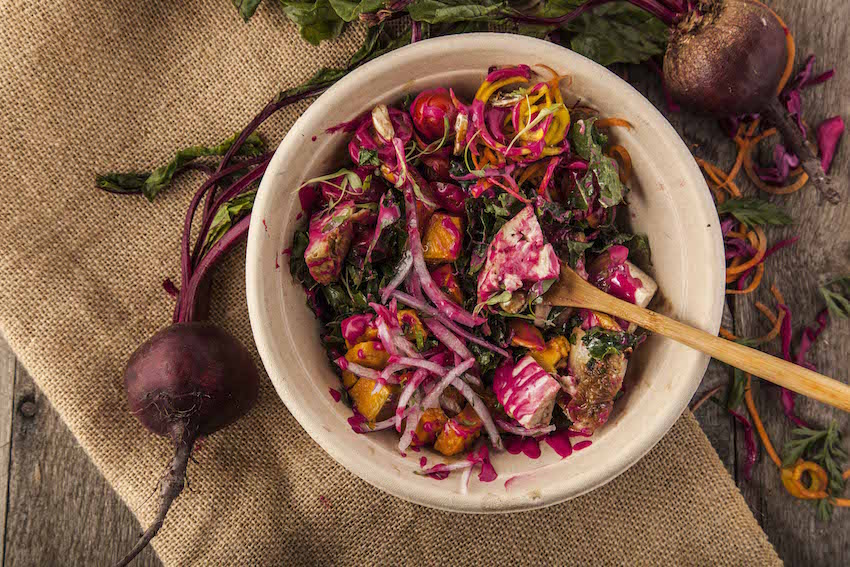 The Latin Beet Bowl / Latin Beet Restaurant
Latin Beet was born out of a desire to add more diversity and dimension to the successful Raymi. They've added the "cure for the common deli", as their website boasts, with a full-out healthful menu for breakfast, lunch, dinner, and brunch. They use organic and locally grown products with much of the menu being gluten-free. A remarkable feature is the lack of added sugar in their food. They use fruit to sweeten things up as needed, and it works beautifully.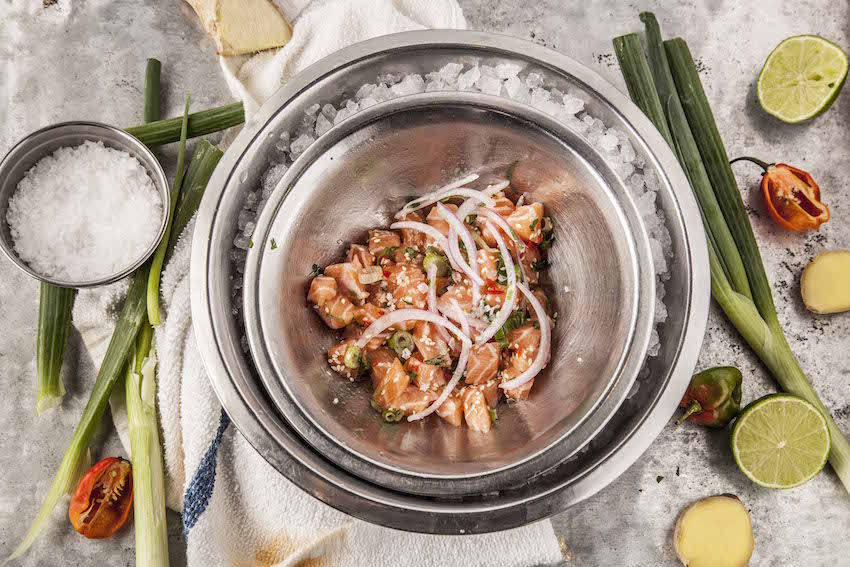 Salmon Ceviche / Latin Beet Restaurant
We were warmly greeted and headed straight to the bar. Their brunch menu features specialty cocktails which we were eager to sample. Joe went right to the refreshing Gin Y Juice (gin, fresh lemon juice, lemon ginger kobucha) and I tried the rich Spiked Latte (pisco, cacao liquor, Devoción espresso, housemade cashew milk, dates). I also tried their special Bloody Tiger (vodka, tomato juice, beet juice, leche de tigre, spicy rocoto, celery salt), which is a lighter, fresher take on a Bloody Mary. The drinks were wonderful – perfectly balanced and just potent enough.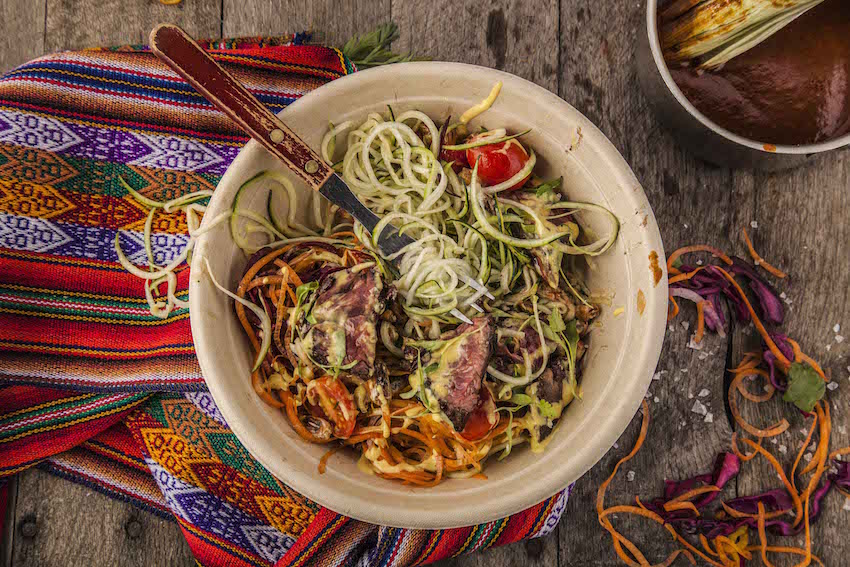 Vegetable Bowl / Latin Beet Kitchen
Being a sucker for a bit of word play and a dish of fun ingredients, it was time to sample the "Always Avail a Bowls". We tried 3 of them. The first was the Amazonas – organic brown rice, organic chicken, broccoli, sweet potato, cherry tomatoes, crispy corn cancha, salsa criolla, and aji verde (green chile sauce). Each forkful was a burst of texture and flavors. There was a complexity to the combination that invited you to dip your fork back in. Moving on to the veggie Andina bowl, we found the same experience of texture and flavor. This bowl consisted of organic grandma's lentils, organic quinoa, carrots, broccoli, avocado, purple cabbage slaw, seasonal pickled vegetables, and crispy corn cancha. I'm normally not a pickled veggie kinda gal but the inclusion of this sour-tart-salty ingredient really elevated this bowl's flavor.
Let me just take a step back and regale the addictively yummy corn cancha. It's like a cross between popcorn and corn nuts made from a variety of corn called maize chulpe. It gets slightly puffy and toasted when heated, with a soft, floury center and crispy outside. Not only was it a wonderful addition to the bowls, but on it's own, it is the perfect accompaniment to your drink of choice.
The third bowl was unlike the others, having a decidedly Asian flare. The Tuna Nikkei bowl contained organic brown rice, tuna, sesame cucumbers, cherry tomatoes, yuzu, five spice apples and radishes, Latin Beet furikake, avocado, cilantro, and aji verde sauce. This was my favorite. It still had a Latin essence but again, made every bite a treat.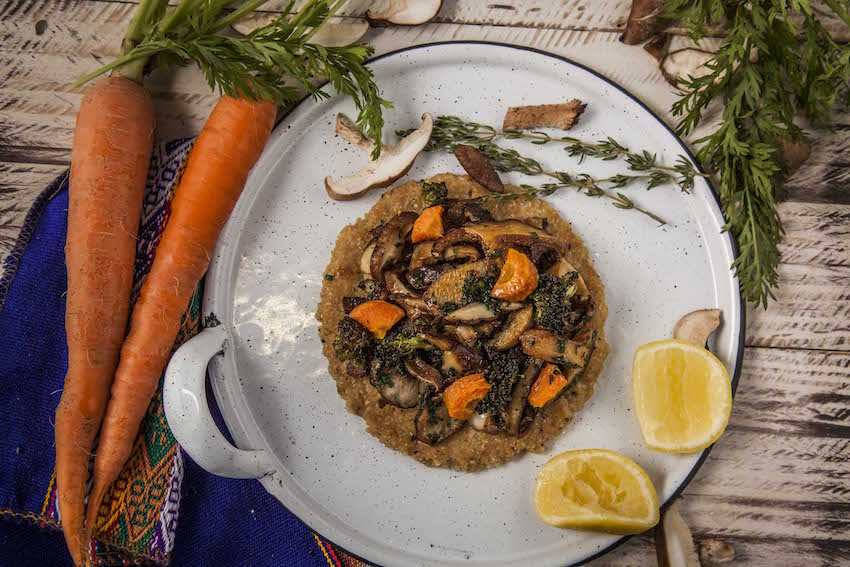 Vegetable Bowl / Latin Beet Kitchen
Onwards to the Arepas! Organic homemade white corn cakes with the same bright flavors mélange of flavors found in the "avail a bowls" piled high atop them. We tried "sample sizes", and were disappointed to find them dry. We would have liked to try the full-sized version to see if they had more flavor and texture.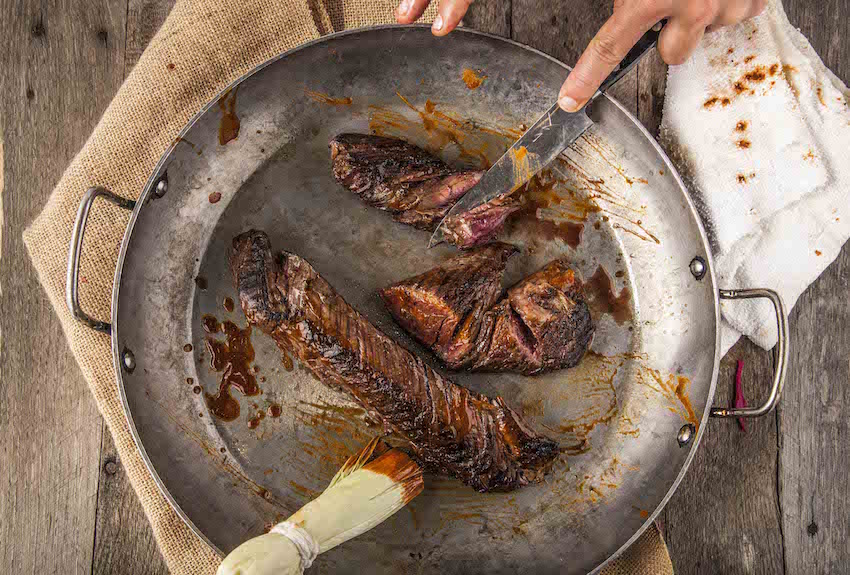 Anticucho Steak / Latin Beet Restaurant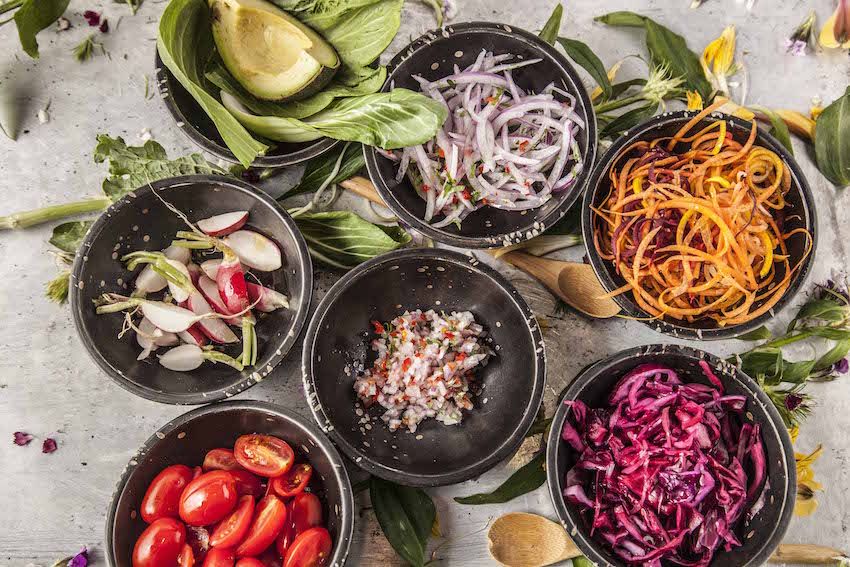 Toppings / Latin Beet Restaurant
The only thing we didn't see on the menu was a signature dish that included BEETS! They have a delicious Spicy Latin Beet sauce, yes, but it seems remiss not to celebrate their name with an Avail A Bowl that can't be BEET! Ha!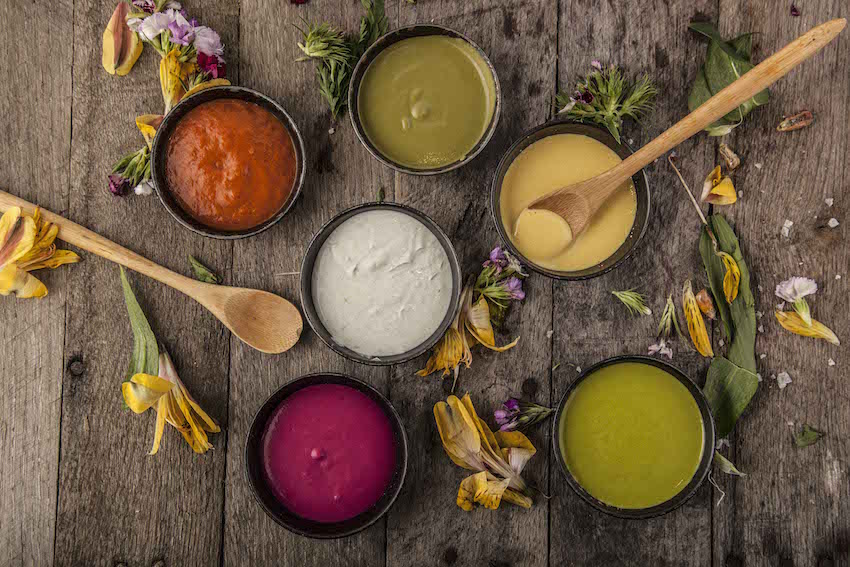 Sauces / Latin Beet Kitchen
Overall, our experience with The Latin Beet was a very good one! The décor, attention to detail, the friendly and passionate team, and the healthy and delicious food will punctuate your day with a welcome flair. We'll be back for sure!