The Italians, it seems, know something about love that the rest of the world doesn't. The magic of a delicious dinner. An Italian meal can conjure a romantic evening strolling alongside the canals of Venice or dipping your toes in the Trevi Fountain. Treat your Valentine to a one-night Roman holiday with one of these decadent dishes or a four-course meal. You can also mix it up as you please. Bellisima!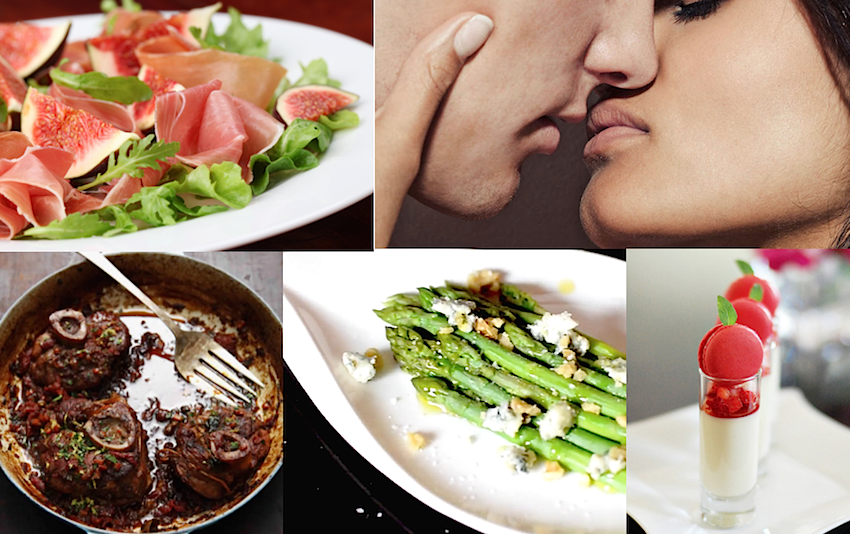 #ItalianSeductionMealNo.1
Starter: Fig & Proscuitto Salad by PartyBluePrints
Main Course: Osso Bucco by Saveur
Side Dish: Asparagus with Crumbled Blue Cheese and Walnuts by SeductionMeals
Dessert: Yogurt with Drizzled Honey, Macerated Raspberries topped with a Rose Macaroon (just buy and assemble!)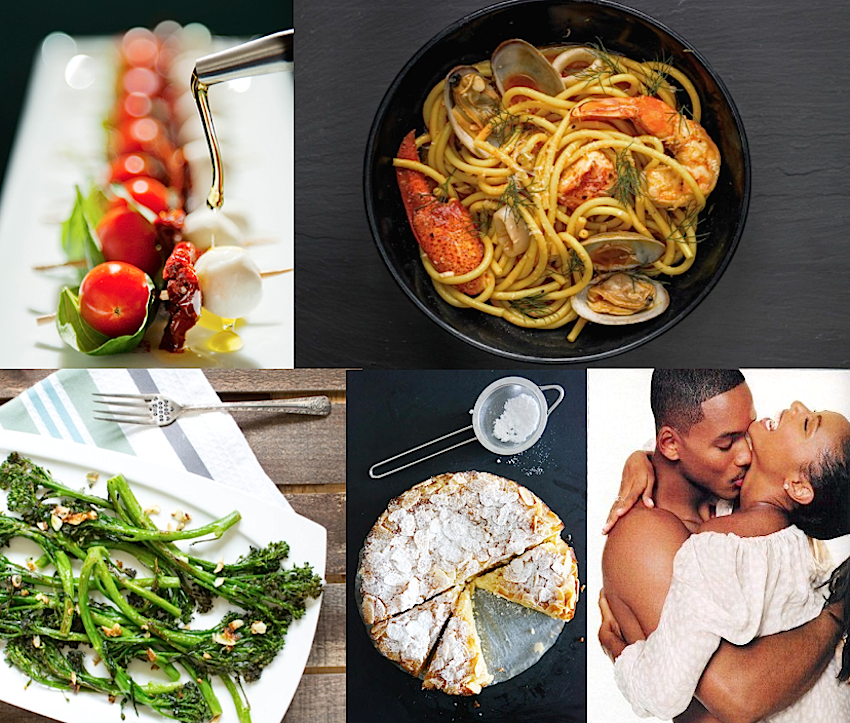 #ItalianSeductionMealNo.2
Starter: Caprese Sticks
Main Course:  Seafood Pasta (Bucatini al Frutti di Mare) from Saveur
Side Dish: Roasted Garlic Broccolini by Cooking with a Wallflower
Dessert: Lemon Ricotta and Almond Flourless Cake
Love is when the other person's happiness is more important than your own.