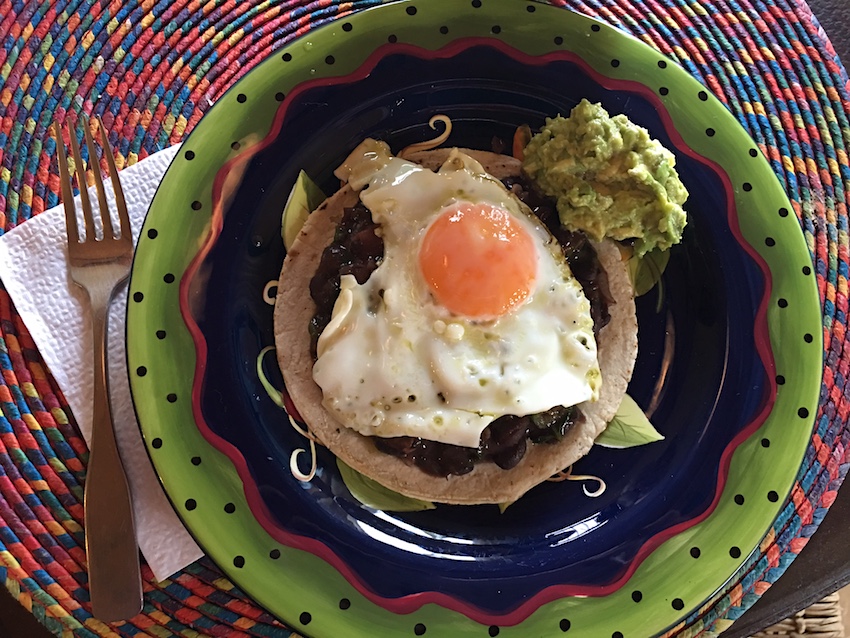 Another delicious Mexican breakfast whipped up by our mamasita, Virginia. The eggs in Mexico are super fresh, you can tell by the beautiful color of the yolks. Named after the house it was created in,  these spicy black beans with fried eggs, served over a corn tortilla, was the best way to get ready for our next adventure… shopping in the market at La Penita, which takes place every Thursday. More on that later.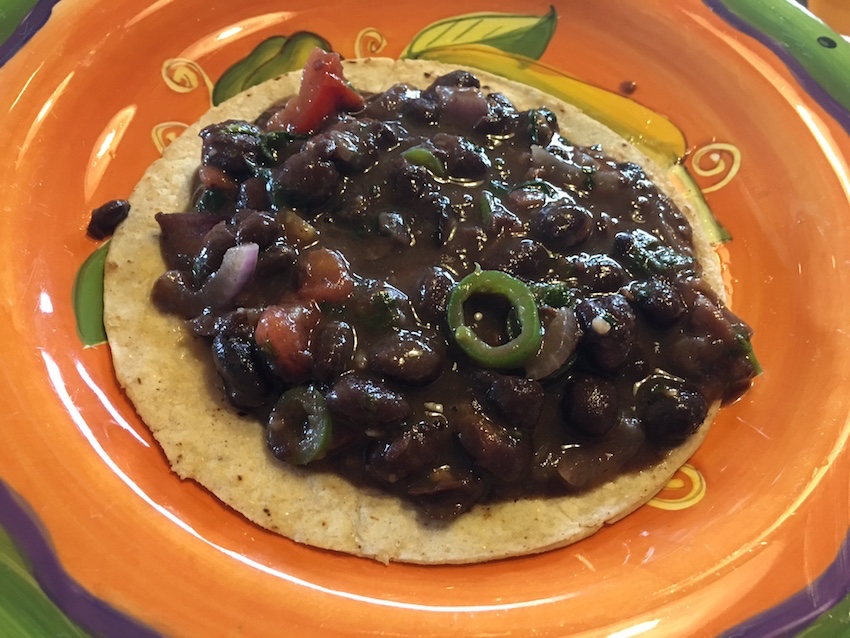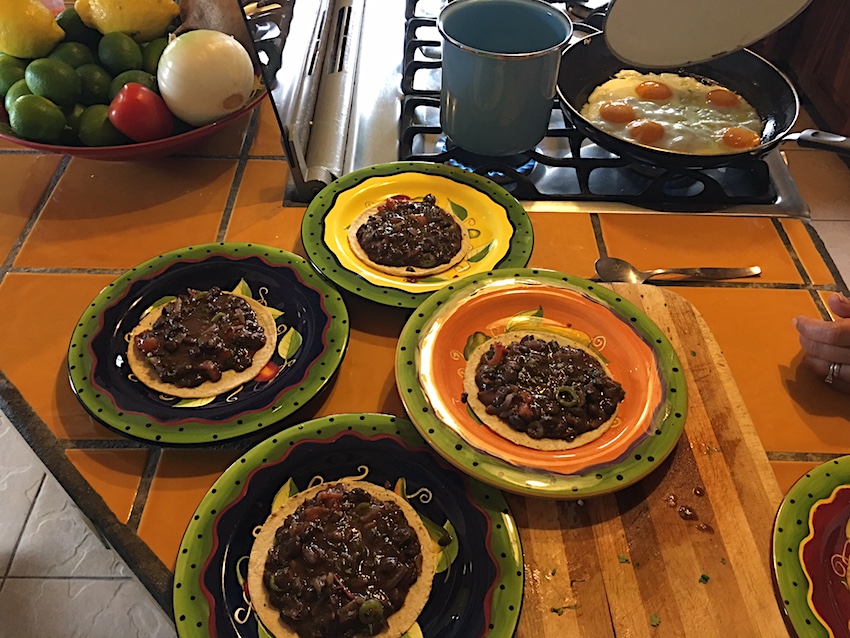 Case San Juan Mexican Breakfast Eggs
Ingredients:
2 tbs coconut oil
1/2 small red onion, chopped
1 small tomato, chopped
1/2 bunch of cilantro leaves, chopped
1 serrano pepper, thinly sliced rings (seeds removed if you don't want to much "heat")
1 can of black beans
1 tbsp butter
one egg per person
one corn tortilla per person
1 avocado, sliced
Directions:
Chop cilantro, onions, tomato, Serrano. Divide in half.
In a pot, saute half of the chopped ingredients in 1 tbsp coconut oil. Add black beans and mash so it's partially mushy. Add salt to taste and simmer
Saute the other half of the chopped ingredients in 1 tbsp of coconut oil in a frying pan over medium heat. Crack eggs and add to the pan. Add salt and pepper to taste. Lower heat and cover the pan, simmering until eggs are done to preferred consistency.
Heat the tortillas in a pan
Place tortillas on a plate, put beans on the tortilla, add egg, and top with sliced avocado or guacamole.