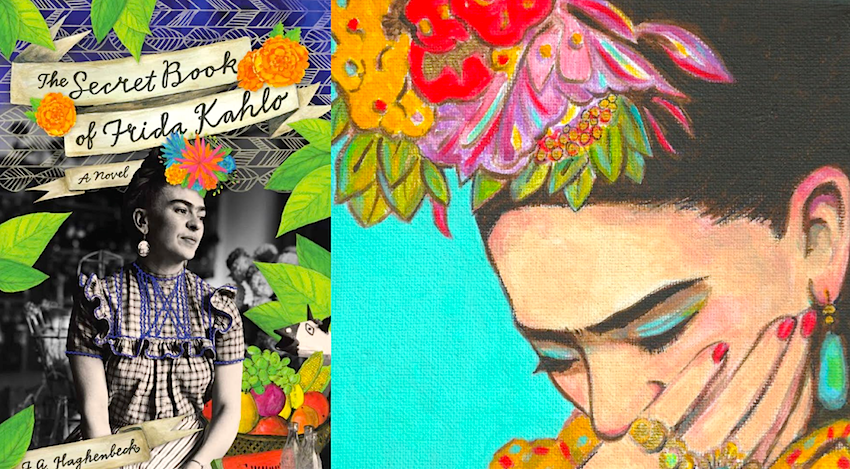 After seeing a wonderful Frida Kahlo exhibit in St. Petersburg Florida, I purchased The Secret Book of Frida Kahlo: A Novel, a fictitious tale written by one of Mexico's most celebrated new novelists, F. G. Haghenbeck. If you're not familiar with Frida's life story, which is filled with drama and great pain, this book offers a beautifully written reimagining of her fascinating life, her work, and her many lovers. For me, part of the allure of this book was that it featured recipes from Frida's personal journal. Frida loved to cook for friends and family and was quite the seductress in the kitchen…and beyond. Being summoned to the home of Frida Kahlo and her husband Diego Rivera was a much sought after invitation for artists, intellectuals, and the famous traveling to Mexico City. Guests would find themselves seated next to Georgia O'Keeffe (with whom she had an affair), Trotsky, Nelson Rockefeller, Hemingway, Dos Passos, Henry Miller, and DalÍ.
Like Frida Kahlo, my friend Virgina LOVES cooking for friends and family, so it seemed natural to present her with this book. So… while in Mexico, it seemed natural that bring along the book and cook one of Frida Kahlo's recipes in honor of this remarkable person (see below for recipe). So without further adieu…
We bought our fish at a small seafood shop in La Penita, Mexico and then headed home to prepare Frida's Red Snapper with Cilantro. Here's a visual diary of it all!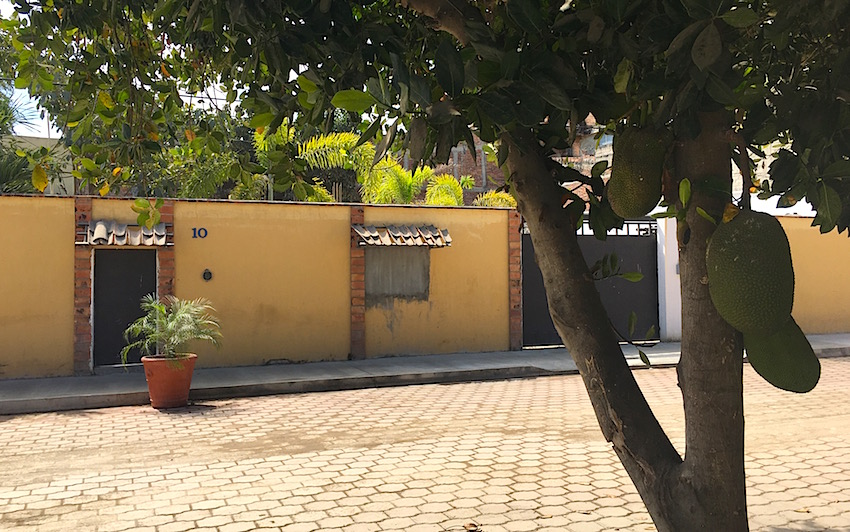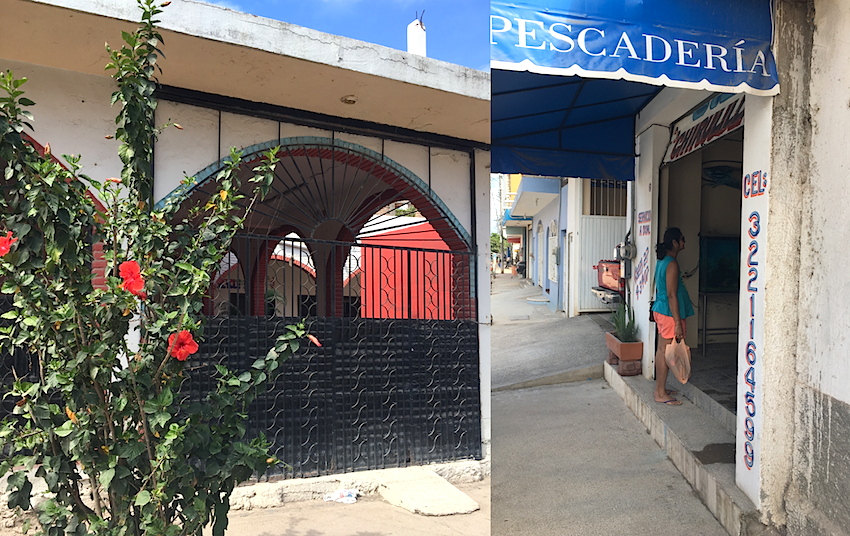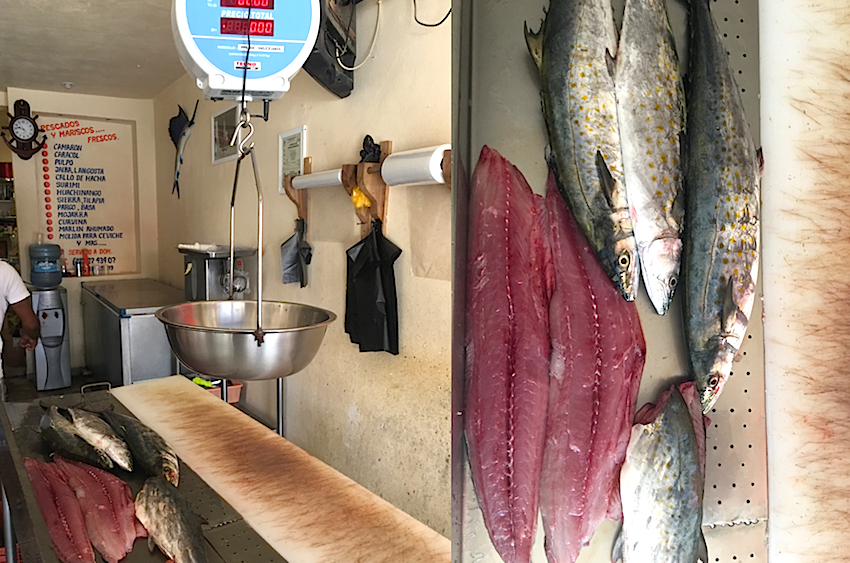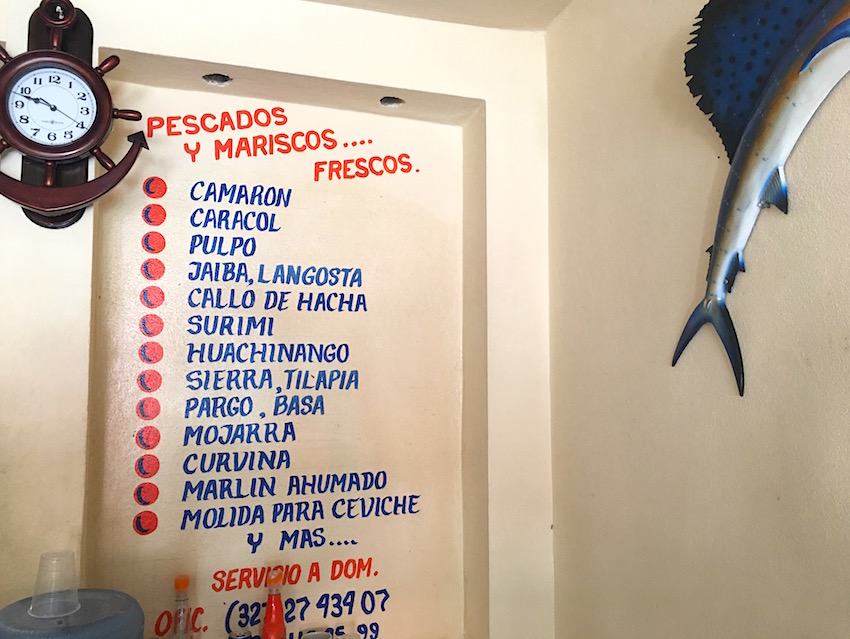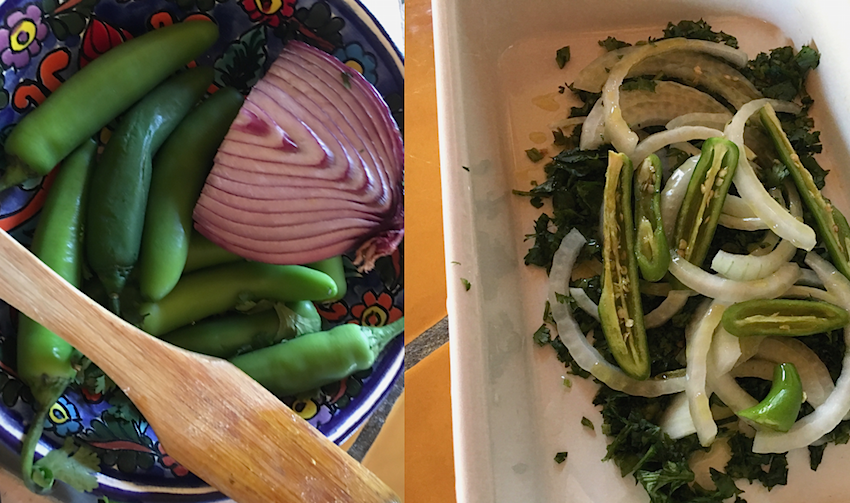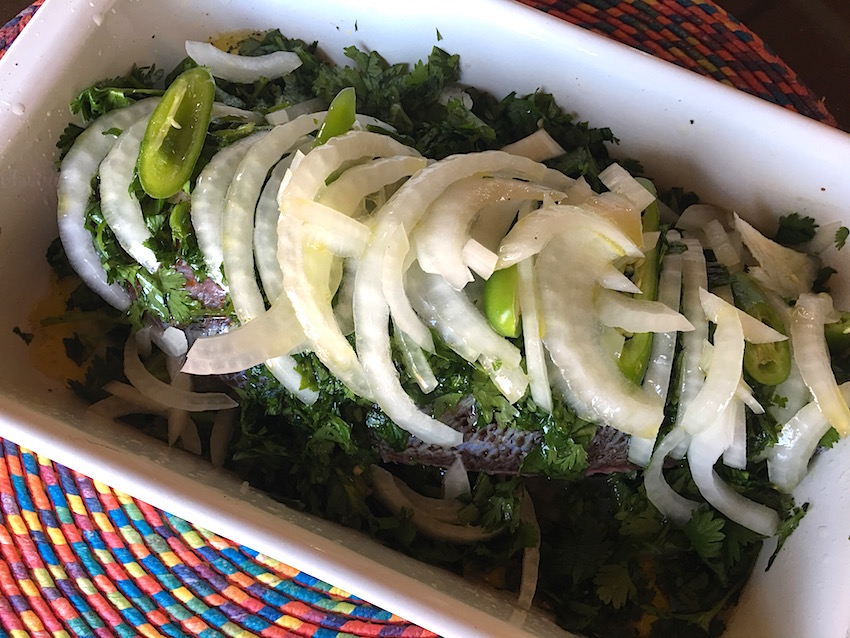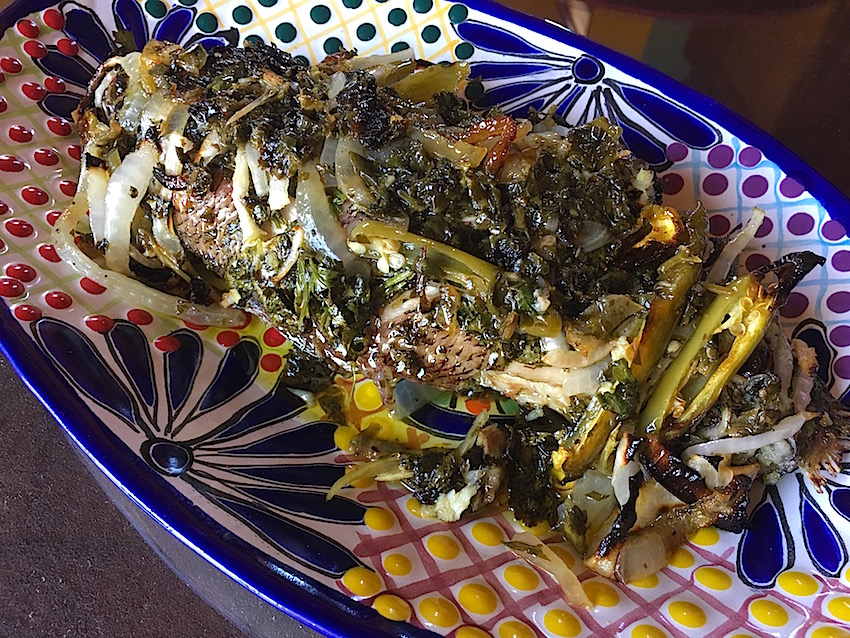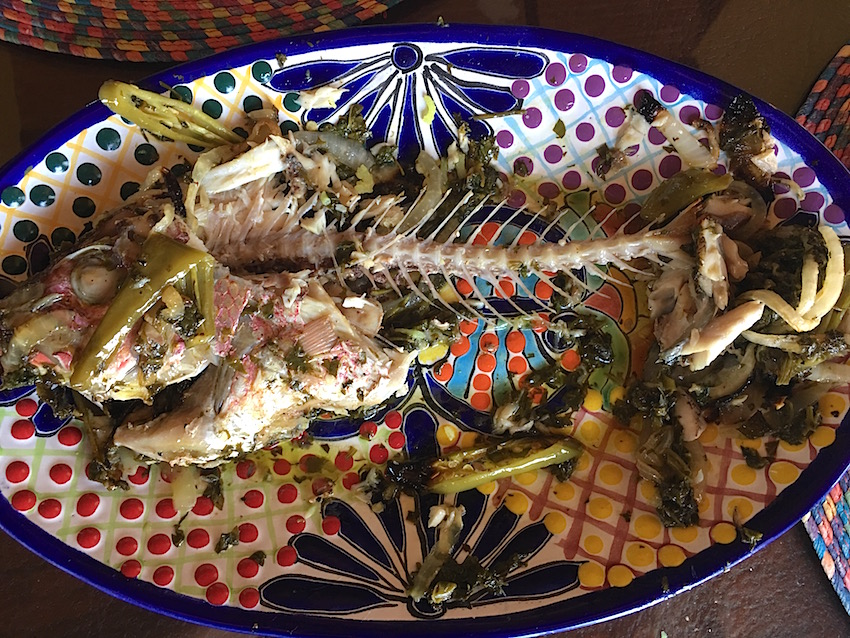 The End
Snapper with Cilantro
Ingredients
1 snapper, about 4 1/2 lbs, cleaned and washed
8 cups finely chopped cilantro
5 pickled chiles, cut into thick slices (we used plain serranos)
2 large onions, sliced
4 cups olive oil
salt and pepper
Directions
Make three cuts across the snappers back so that it will be well seasoned
In a large pot, prepare a bed using half the cilantro, half the chiles, and half the onion
Pour half of the oil over it. Season with salt and pepper
Place the fish on this bed and then repeat, making another layer with the remaining cilantro, chiles, onion and oil.
Preheat oven to 400 degrees F. and bake for 40 minutes, occasionally basting with the sauce so it won't dry out.
Serve in the pot.
After dinner, we walked to the beach for a beautiful sunset on Guayabitos beach and shared a tequila – toasting to our friend Frida – xoxo