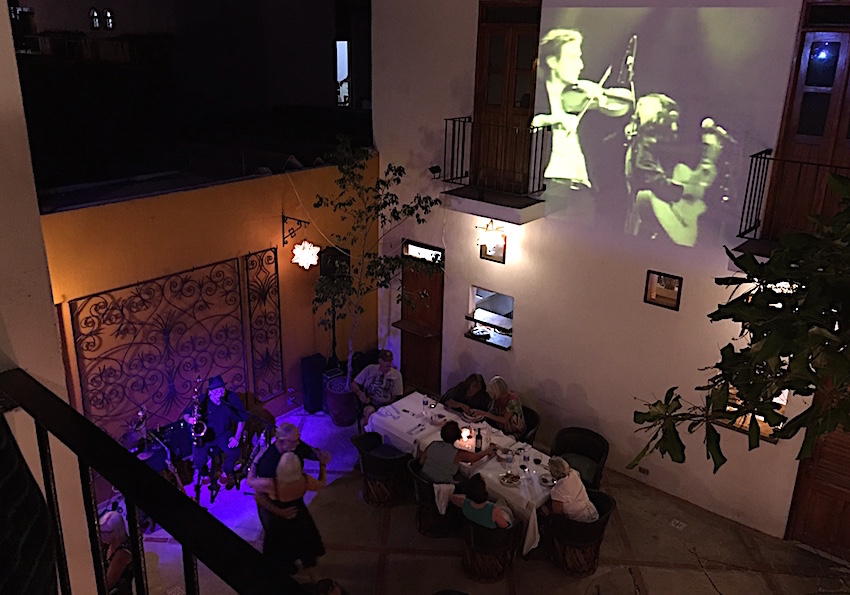 Dinner at Xaltemba Restaurant and Gallery in La Penita is an excellent choice for sharing a romantic meal for two while vacationing in Nayarit, Mexico. The energy of this place is as vibrant as its owners – Roberto Gil de Montes and Eddie Domingo.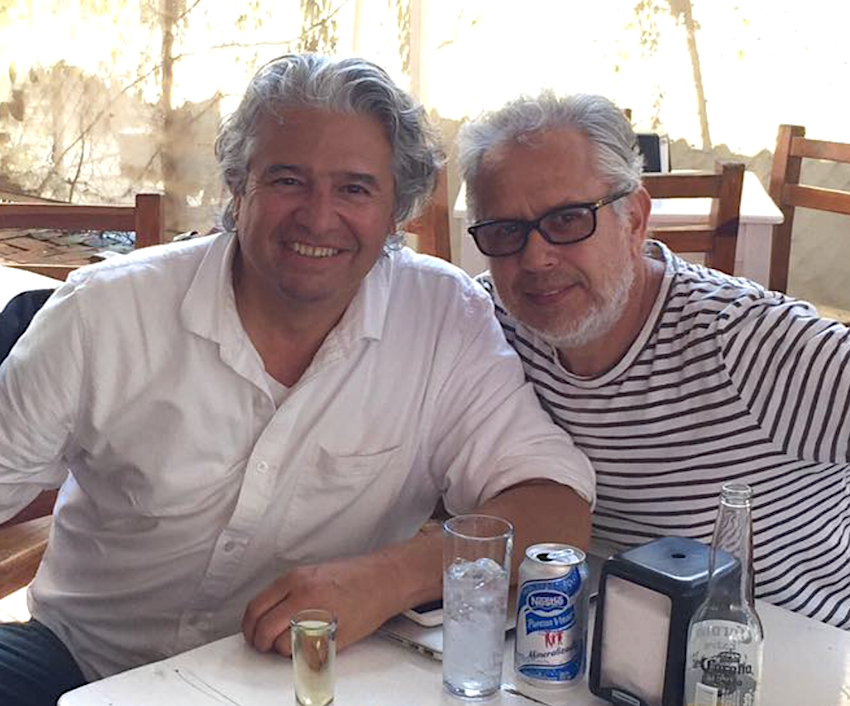 As you enter Xaltemba you will find a bar to the left and tables to the right. The room opens up to an open patio with a number of tables for dining al fresco. A two story second building faces the patio, with two open windows where the kitchen crew passes culinary creations to the wait staff.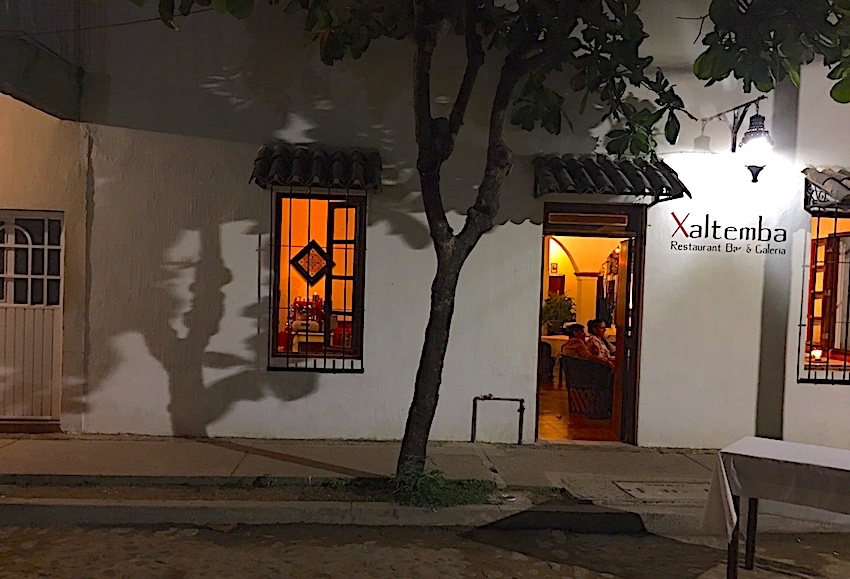 Tonight, a local musician (and excellent sax player) entertains while patrons shimmy in their seats and dance around the tables. Looming large over the patio on the kitchen side, is a two-story whitewashed wall, with projected images of international music videos and iconic Hollywood dance scenes.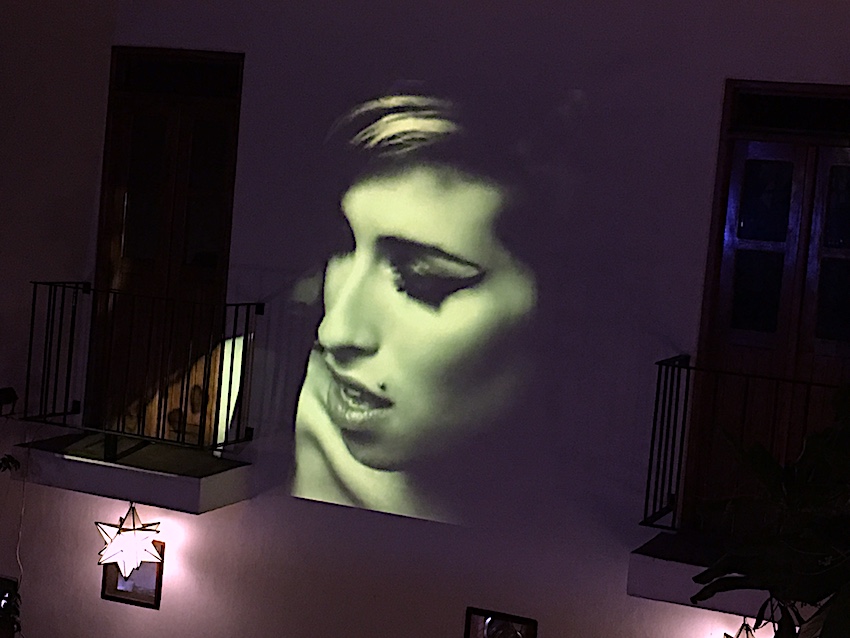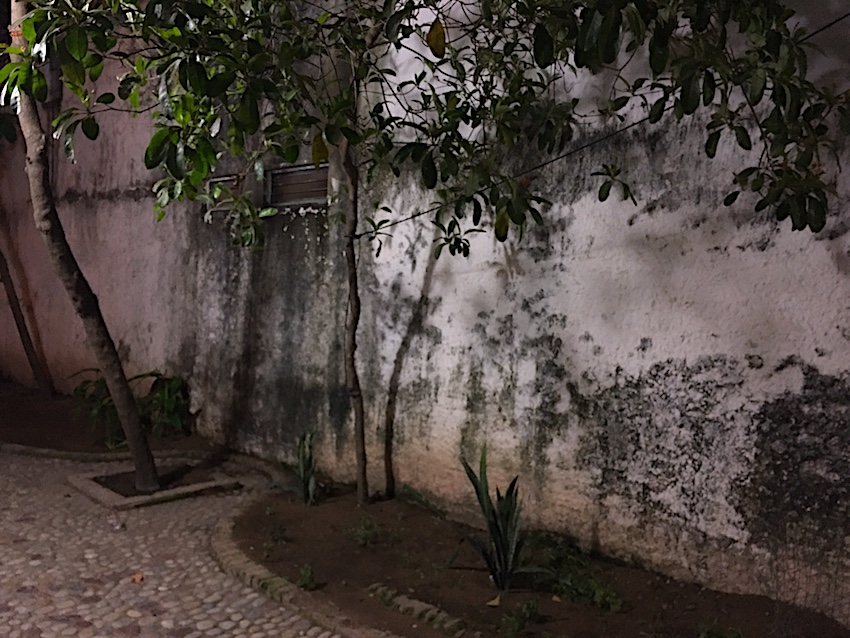 With all this going on – I once again, forget to take photos! For now, you'll have to imagine a perfectly prepared fiesta of garlic shrimp and crusty bread for dipping, grilled dorado fish perfectly paired with a mango salsa, and key-lime pie for dessert. Between the music, the fabulous imagery on the walls, and the food you'll relish your night of dinner and dancing under the stars.