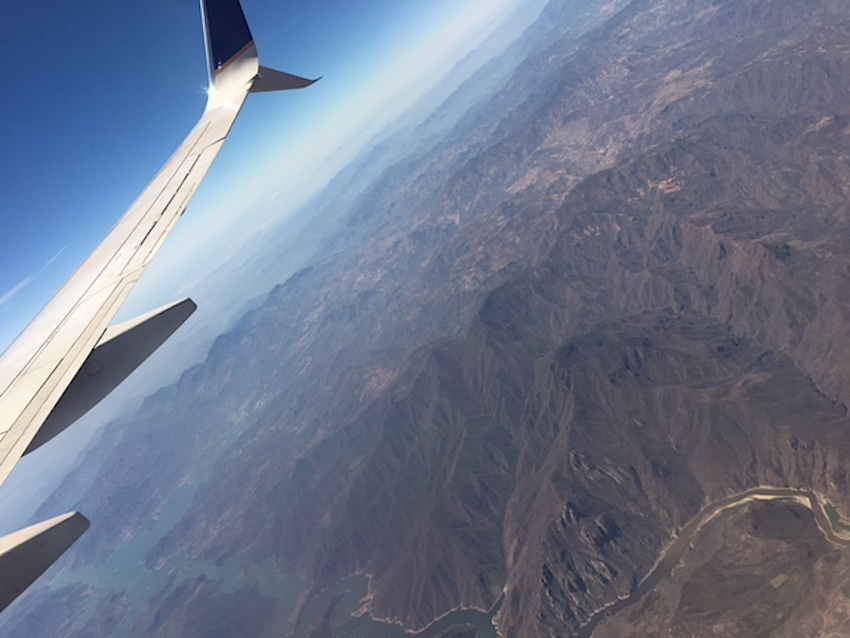 For the next ten days, I'll be living in Guayabitos Mexico, on Calle Golondrinas, a cobblestone street in a small fishing village north of Puerto Vallarta. The three-story house, at the end of a cul de sac, leads to Guayabitos beach and is backed by a lively bird sanctuary. Each morning is blessed with the sound of soft swells of the beach and a symphony of bird calls; at this very moment, a bright yellow bird is crooning a soulful tune outside my window. As the sun rises my bedroom turns a golden hue, I stretch and slowly welcome the day.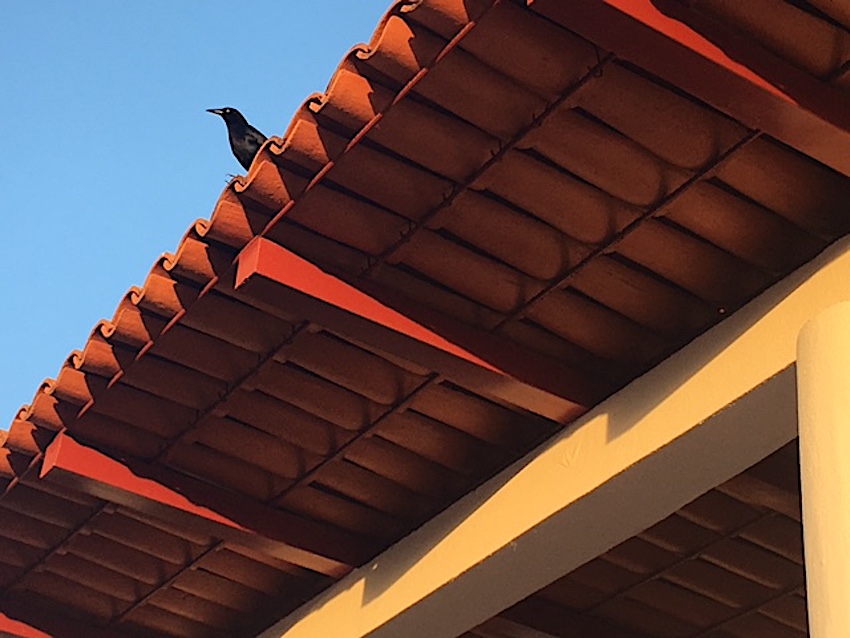 This is the house of my bestie, Virginia and her husband George. Smart, fun, well-traveled – the exact kind of person you want to travel with. And, as you will see, she is a fabulous cook. We've gone through many adventures in life, and hand-in-hand have stepped into this one. I'm happy to share my travels, my friends, this lovely area – the sun, the beach, places to visit, the birds, and of course, the food!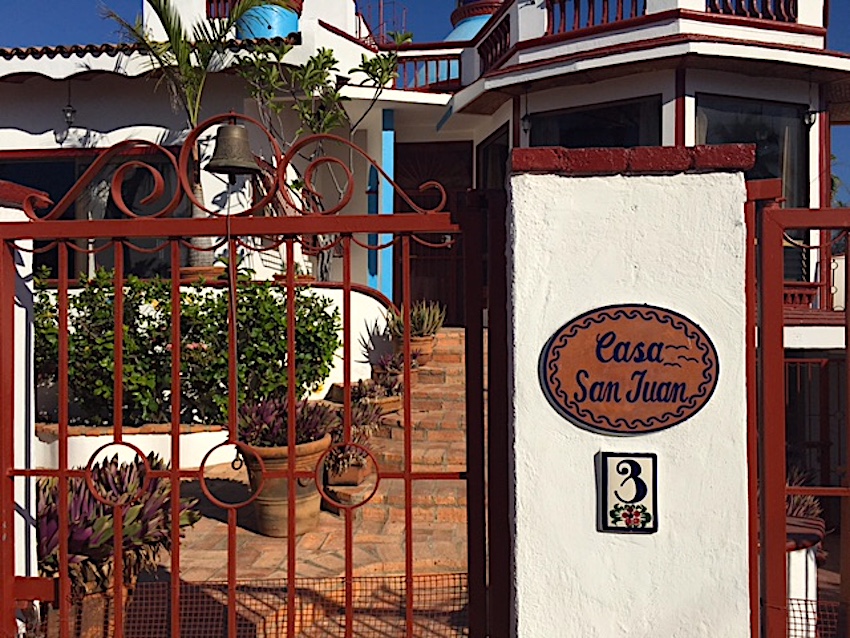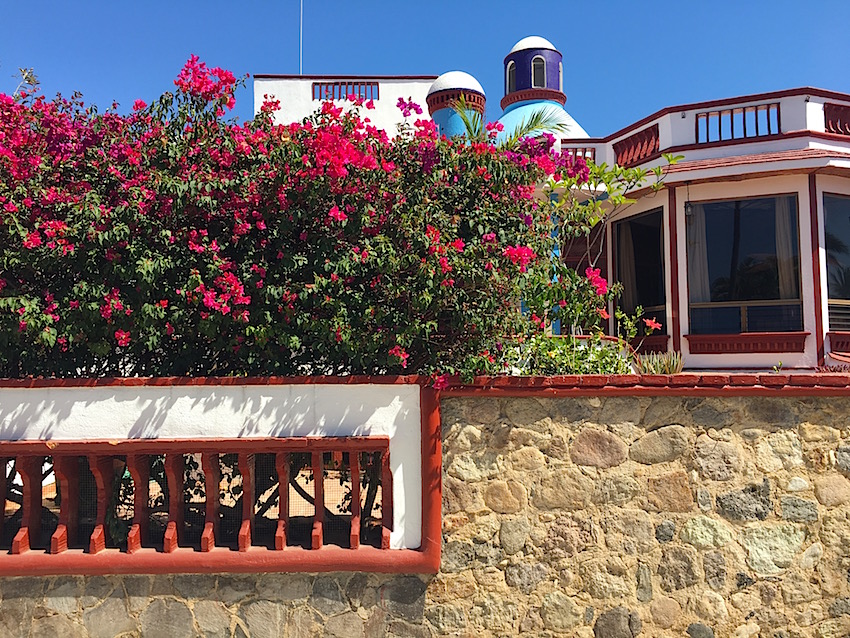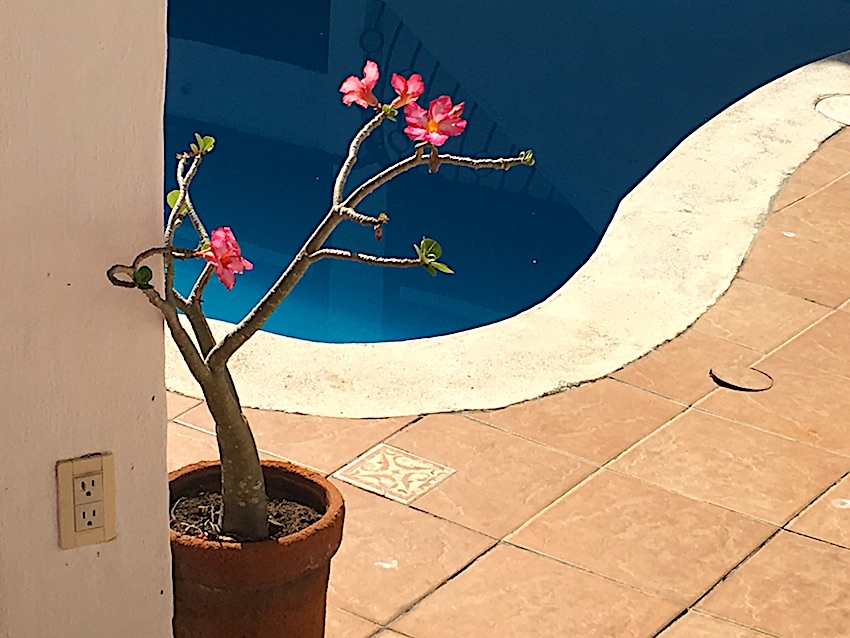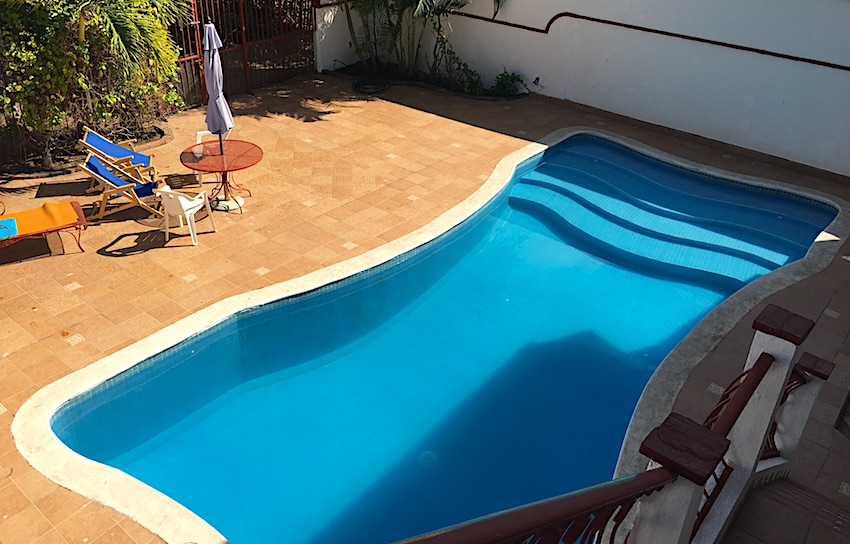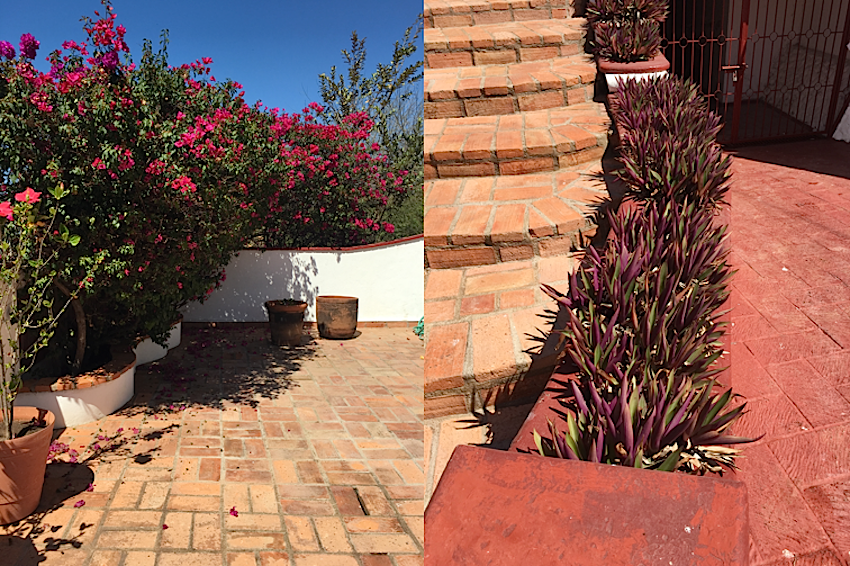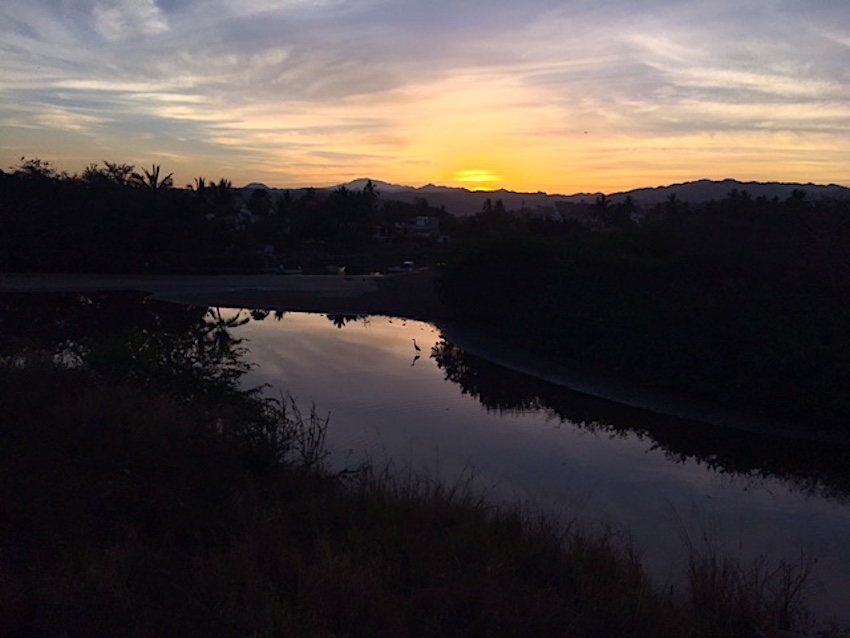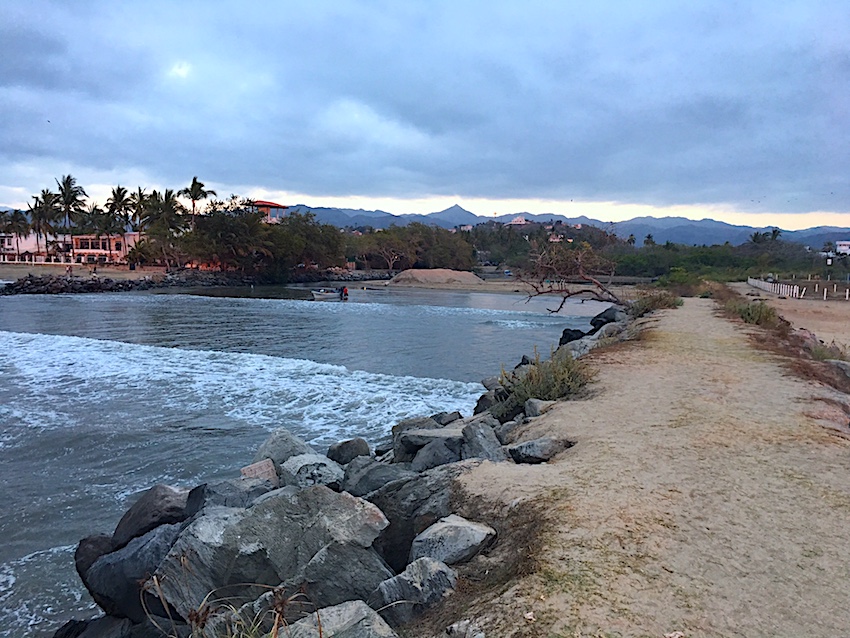 We arrive on Friday evening, shop in the market on our way to the house, toast with tequila in the back seat of the car, and drive to our destination. After marveling at the beauty of the home, with its Mexican flair inside and out – we share homemade quesadillas and more tequila and then visit the shrine at the tip of the beach dedicated to Our Lady of Guadalupe.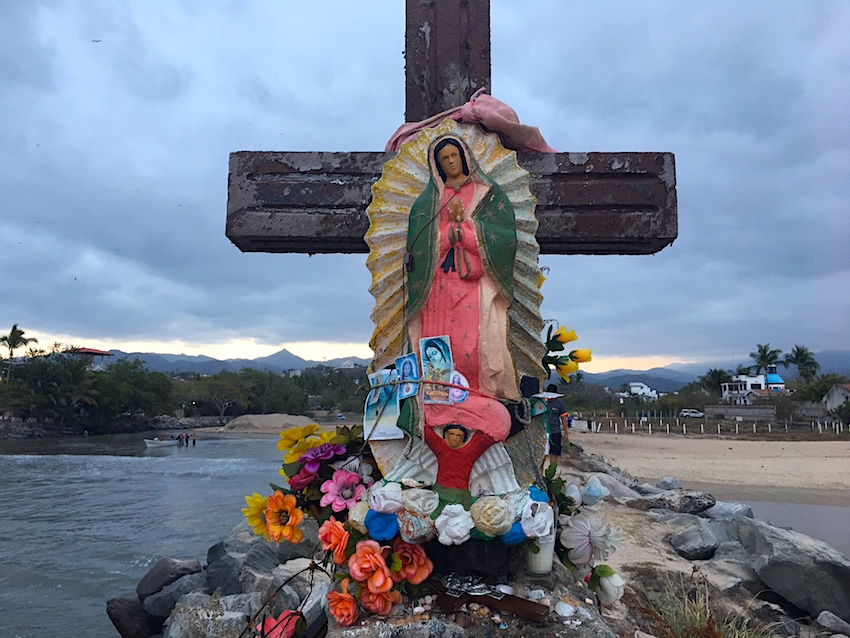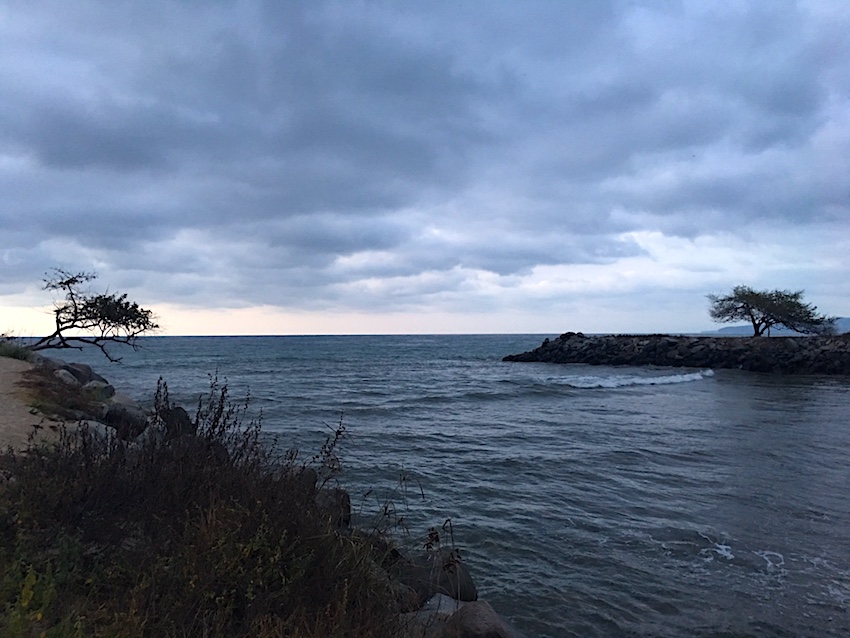 Next stop, the town of Guayabitos. The name is derived from the word guayaba or guava tree – which is indigenous to the area. The town is colorful and lively, just like the birds of Golondrinas. We walk the streets filled with fireworks, music, street performers and open restaurants. We head to El Rodeo, owned by Eddie and Roberto, friends of Virginia. She has the special of the day – whole red snapper, I chose arranchero – grilled flank steak.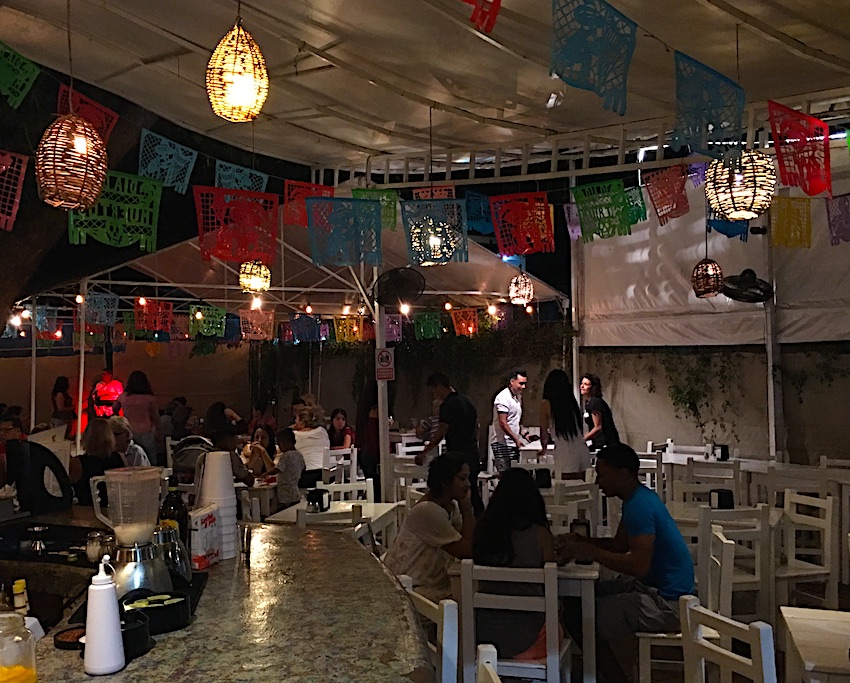 After sharing a tequila (I see lots of tequila in my future…), we take in the town. Local families and tourists slowly meander by, children run in and out of storefronts, a passing street cart releases a loud whistle as the air compression is released, a tiny man on stilts dressed as Jack Sparrow, skillfully sashays in and out of stores and restaurants dancing with a wooden skeleton; the children are enthralled. With all of this swirling around me, I forget to take photos of our meal. I need to work on that! So begins our adventure…