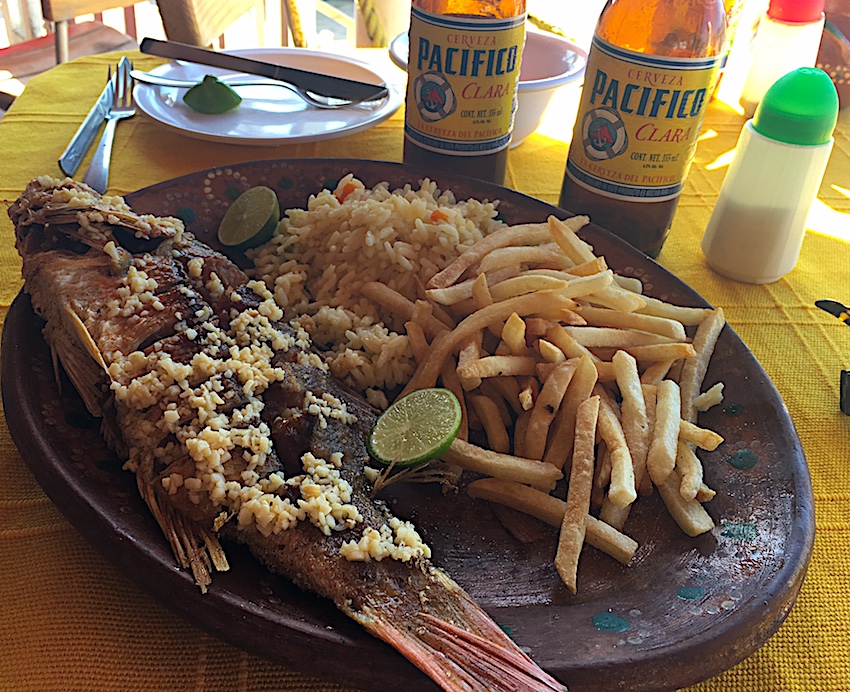 Time for an afternoon stroll along the beach of Rincón de Guayabitos, with its fine sand and colorful homes and hotels. You'll find an array of food as vendors walk the beach with all kinds of tempting treats: fresh coconut, chili rubbed pineapple, donuts, grilled shrimp and coconut bread to name a few. There are also beachside outdoor shacks if you prefer a more robust meal like our featured garlic kissed red snapper.  The first thing I had to try is the fresh coconut on them beach. After cutting the coconut open the fleshy meat is loosed and served in half of the coconut shell with a fork. You can also get a version that is spiced up Mexican style. Of course, you can also relish the coconut water served in its shell with a straw. On a hot sunny day, this is a refreshing treat.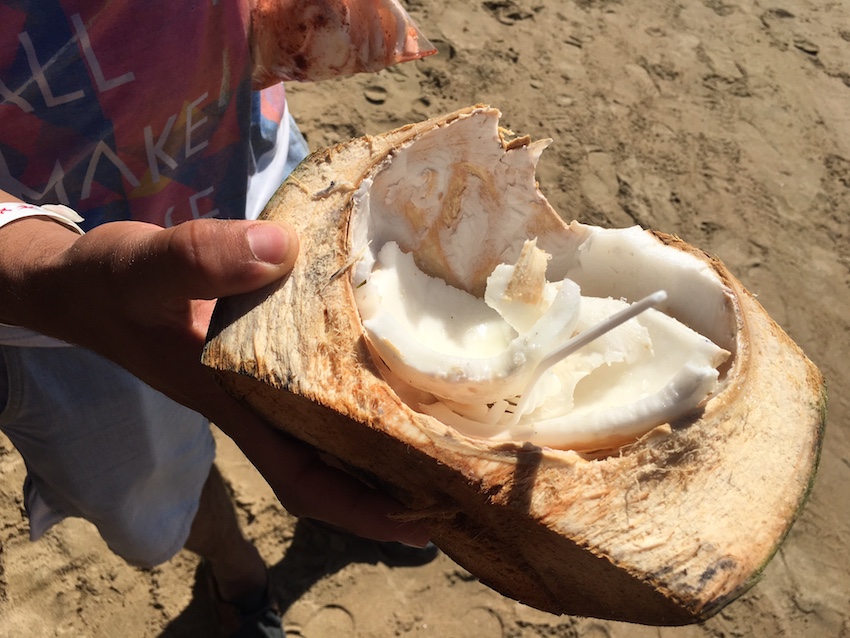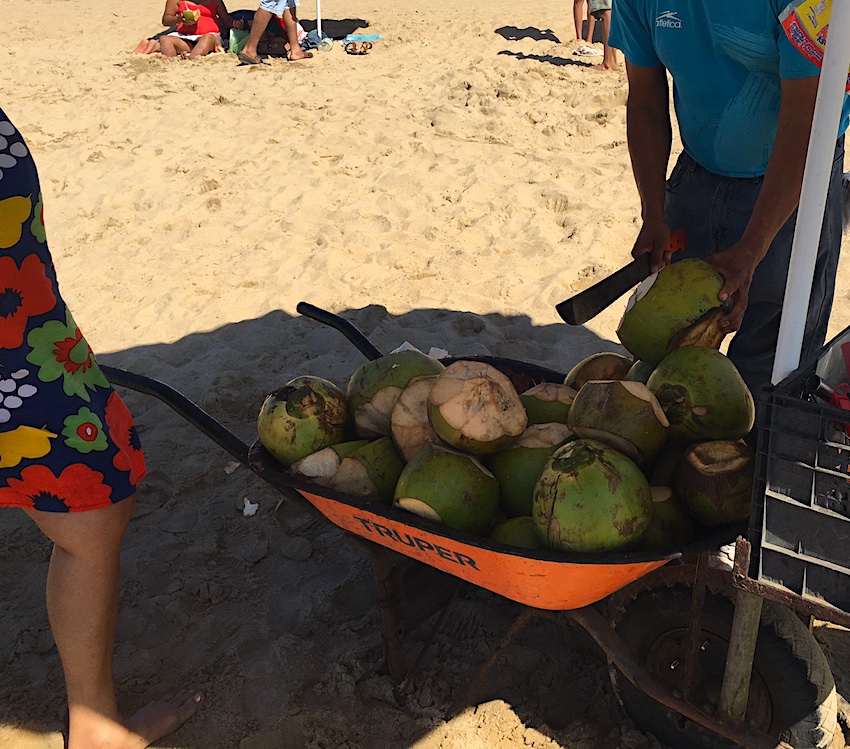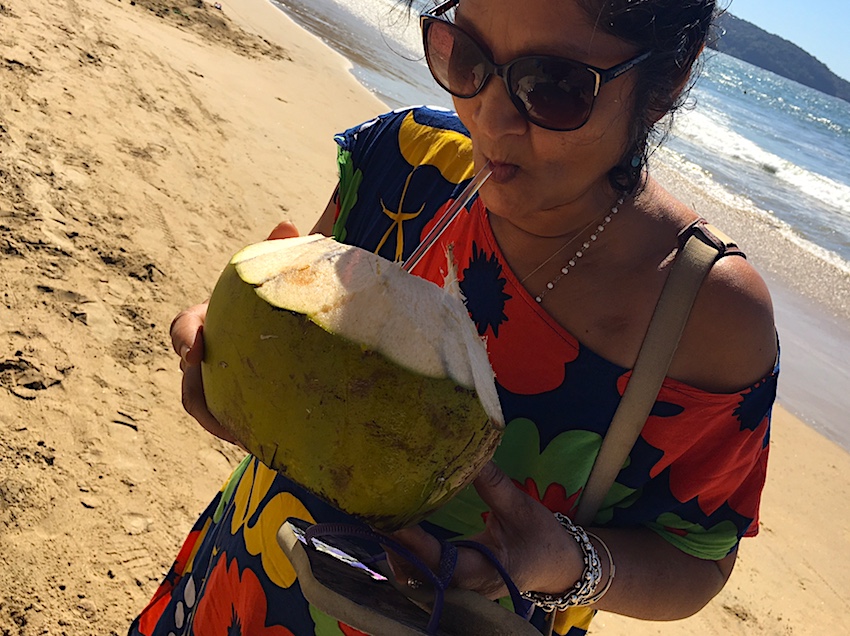 After a long walk on the beach, we stop for lunch: grilled garlic red snapper, rice, and crispy fries served with a refreshingly, cold bottle of beer. This is the kind of meal that, for some reason, always tastes ten times better served on the beach. It was perfectly grilled – crispy on the outside, tender inside and beautifully spiced with just the right amount of garlic. Here's a taste of a day on the beach – a great way to spend day two of our travels.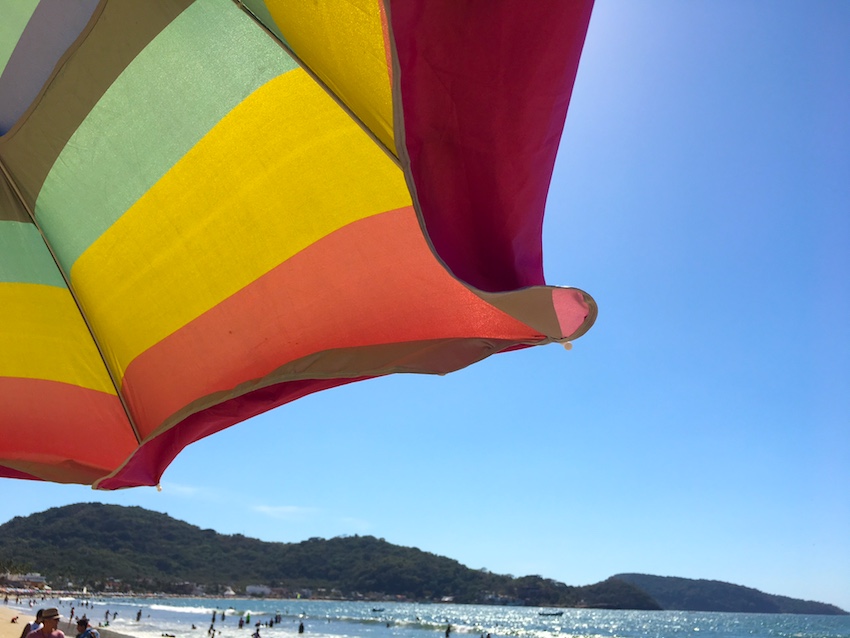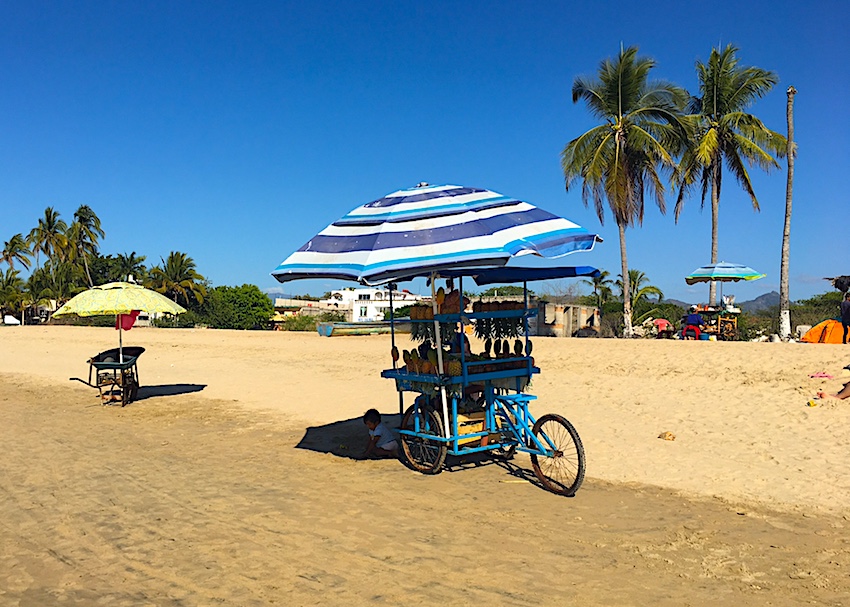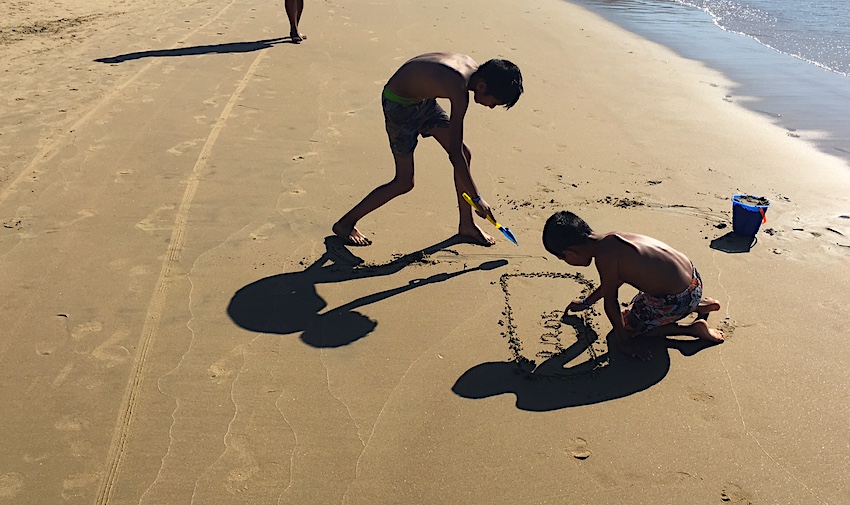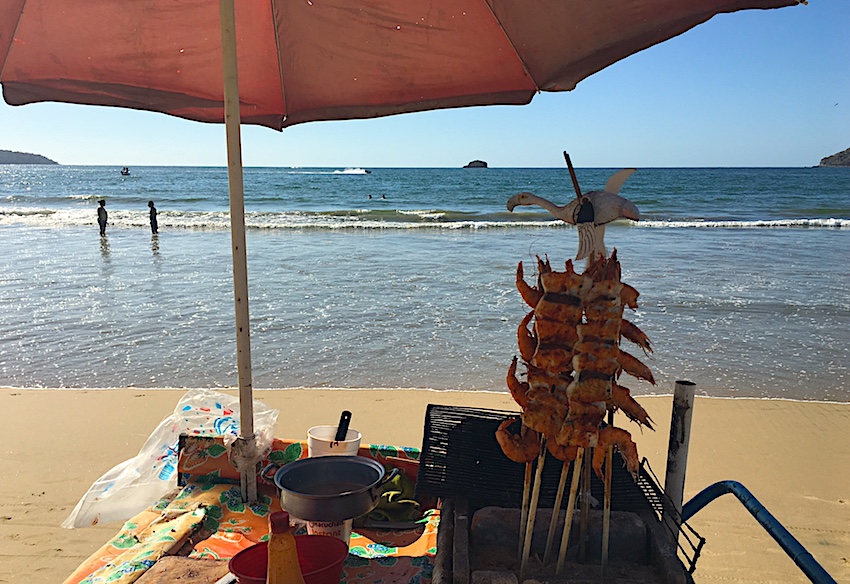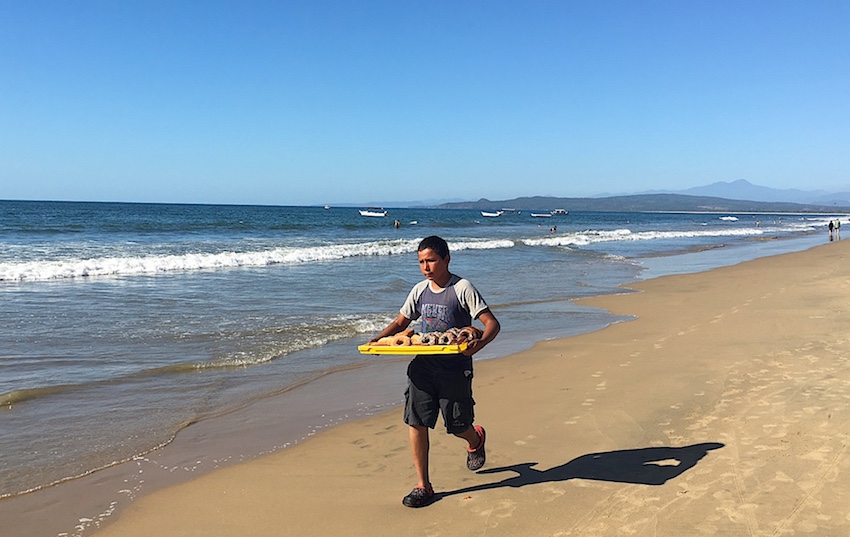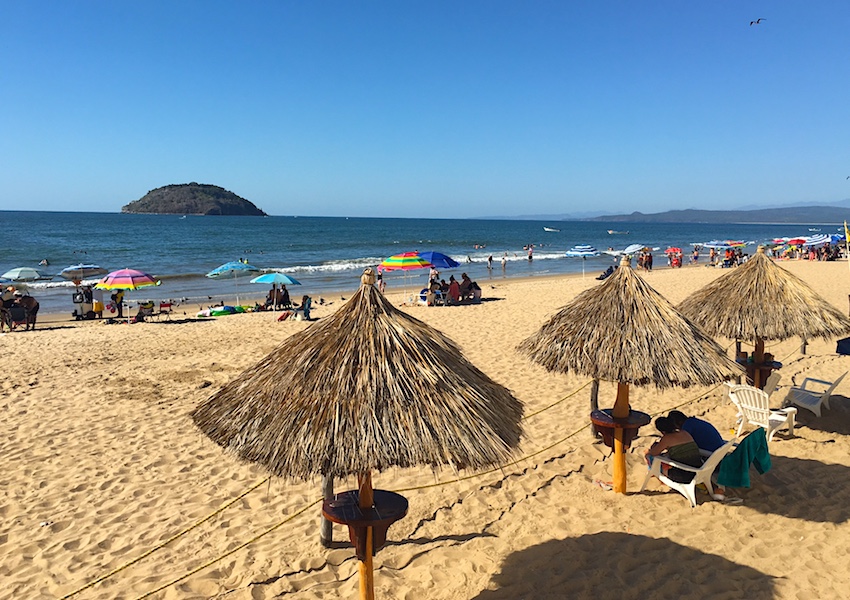 This is the perfect beach for a romantic getaway; it offers the true nature of life in Mexico. Not too crowded, a beach with gentle waves for easy swimming, local music and food, and just the right mix of locals and tourists. This time of year presents the real spirit of this place. Time for a swim!