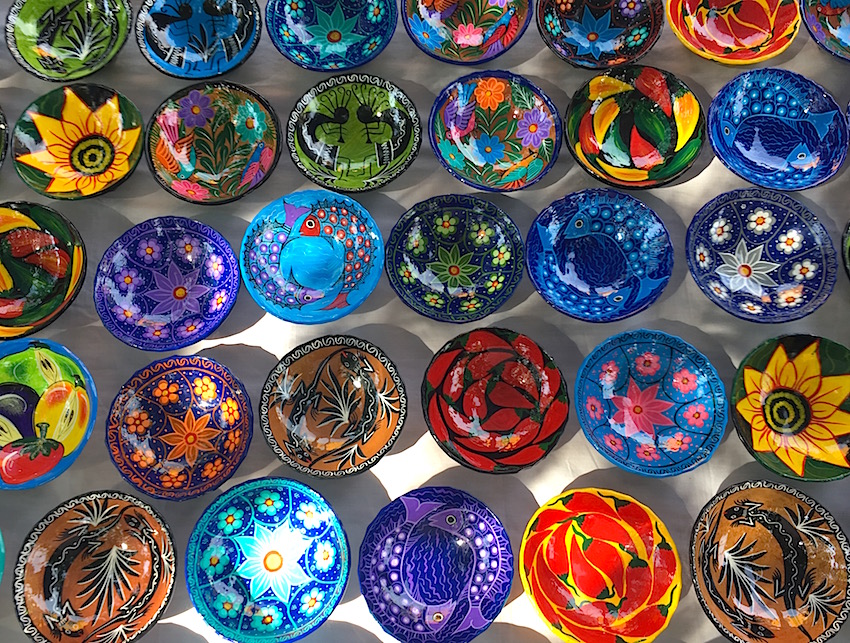 Thursday is THE DAY to set aside for shopping when you are visiting or staying near La Penita, Mexico. Every Thursday from 8:00 am to 1:00 pm, this little village springs to life as people comes from miles away to shop for local goods and crafts at Tianguis Market.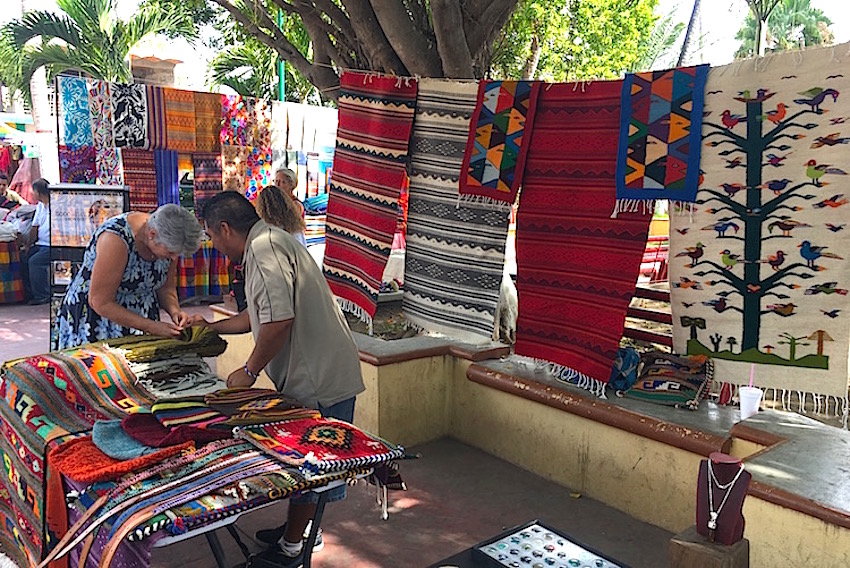 In this open-air market, you'll find an array of treasures to remind you of your fabulous stay in Mexico, or to gift your friends and family back home. Be sure to look for the famous Huichol Indian beaded artwork, Talavera pottery, Oaxacan wool rugs, handmade silver jewelry, beautiful cotton and lace goods, beautiful handwoven baskets, placemats and bags, locally grown coffee, honey and so much more!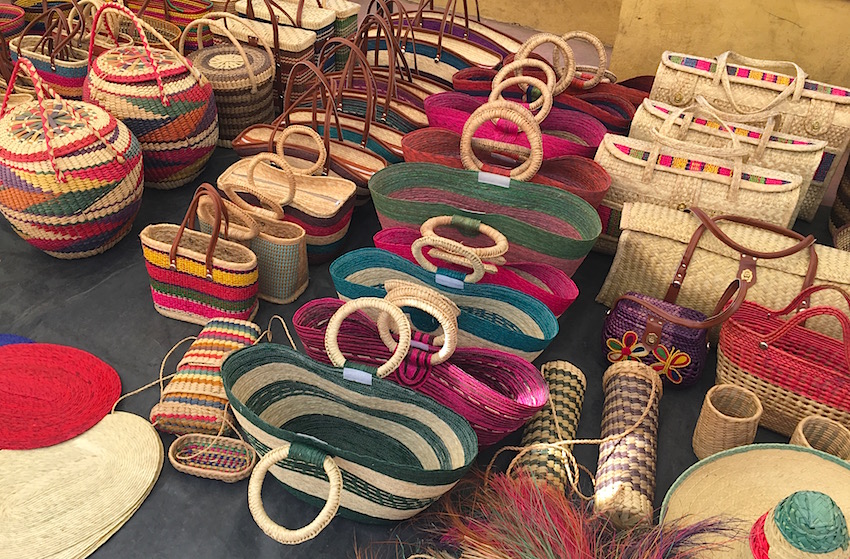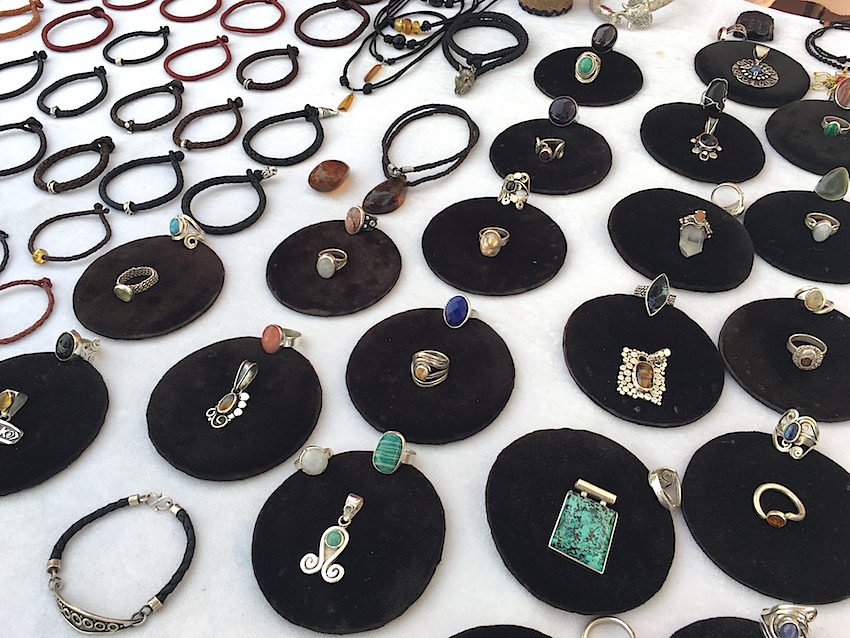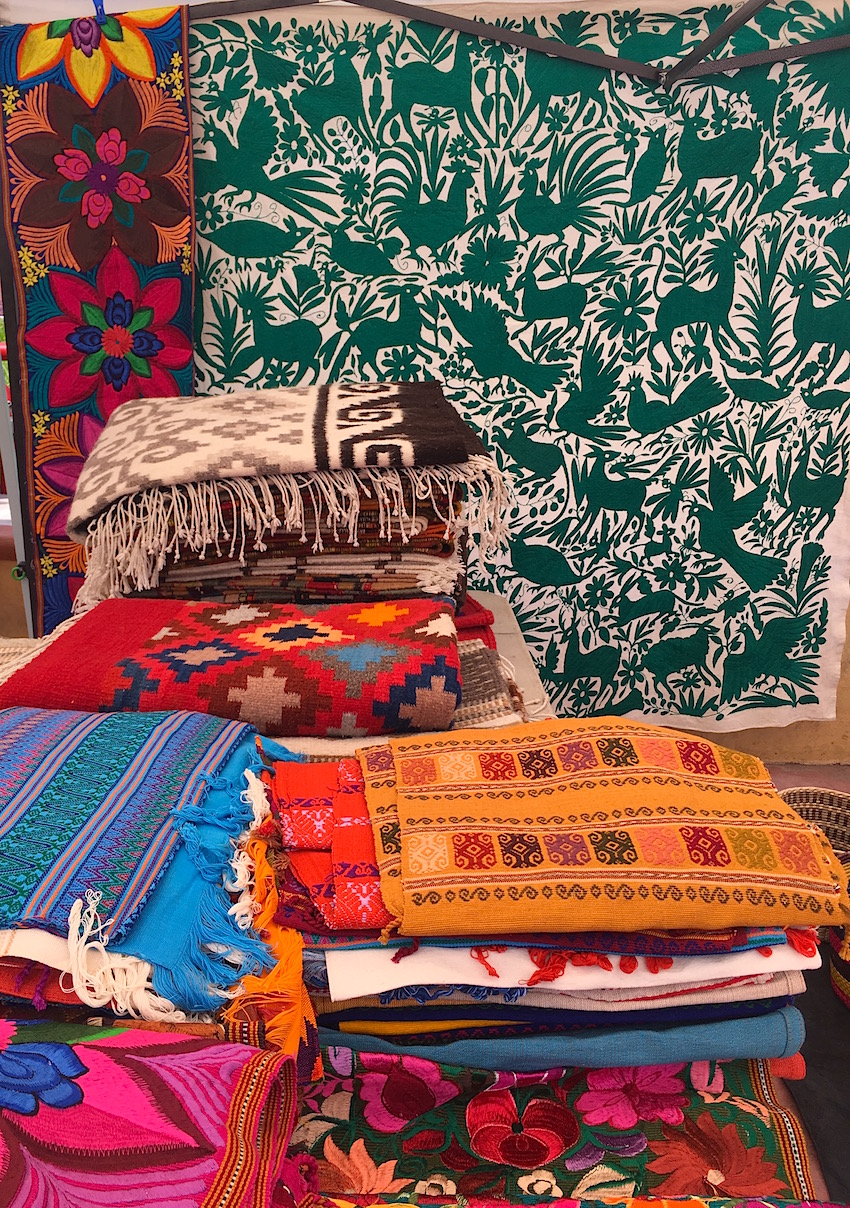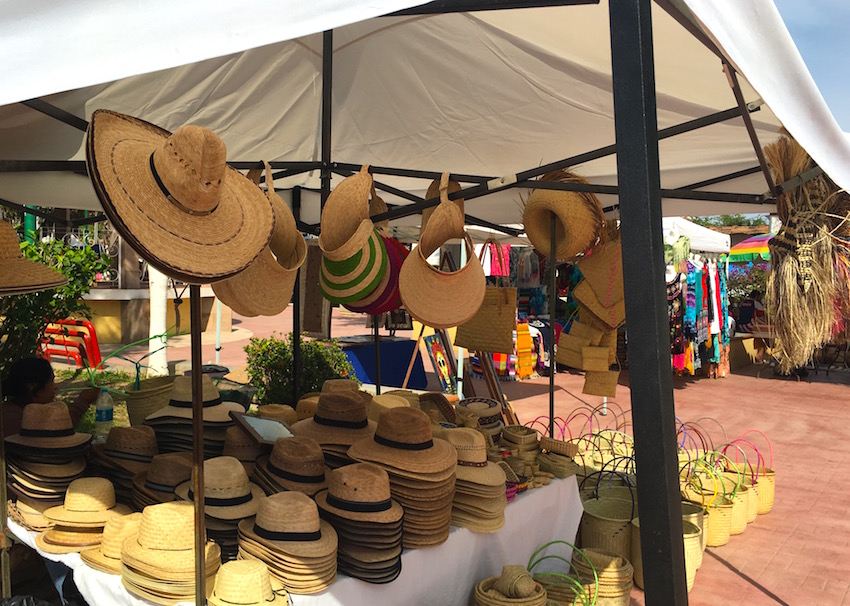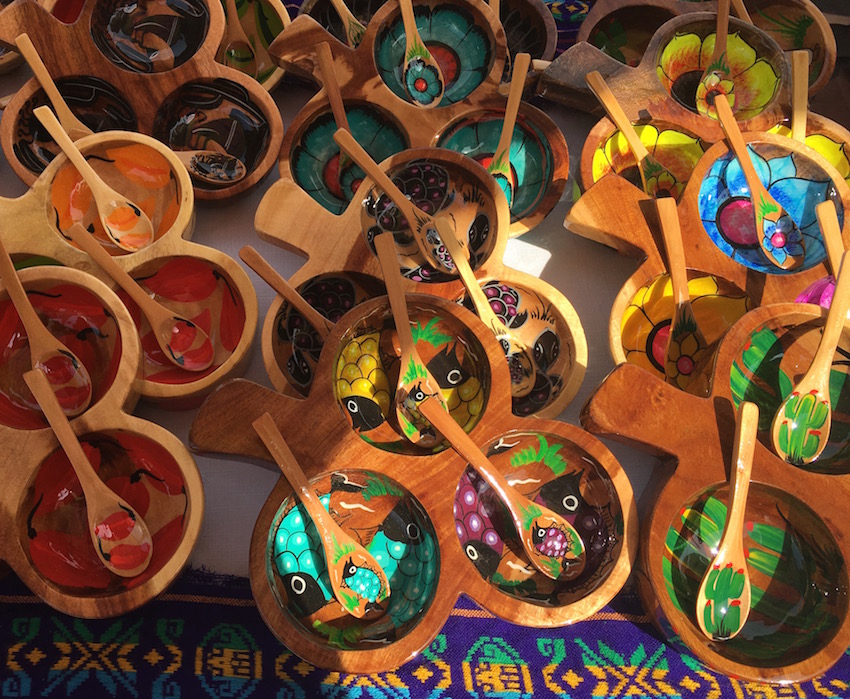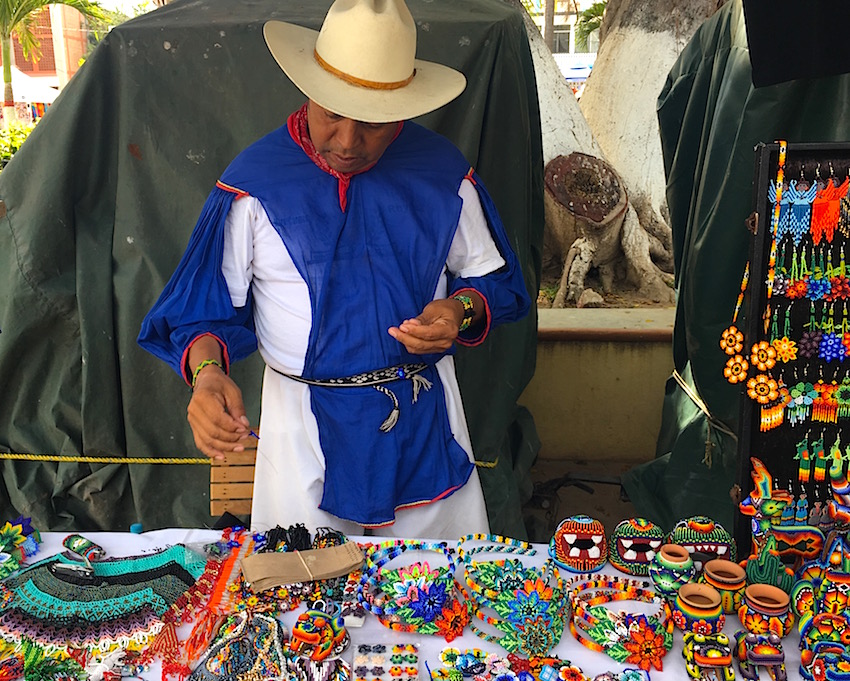 One thing you'll have to find are the handmade leather shoes. About $15 a pair – I couldn't help myself!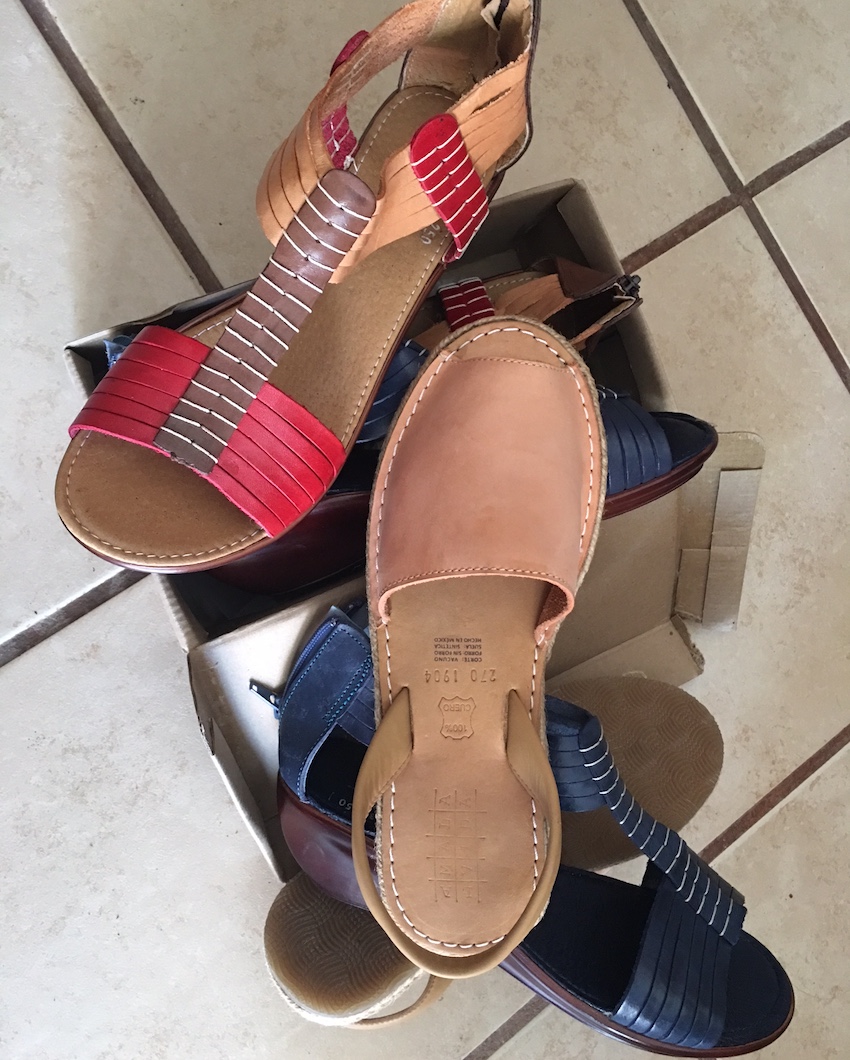 And of course – you'll be drinking many margaritas this summer so be sure to set up your kitchen with some authentic Mexican glassware. They bubble wrap for easy carry-on!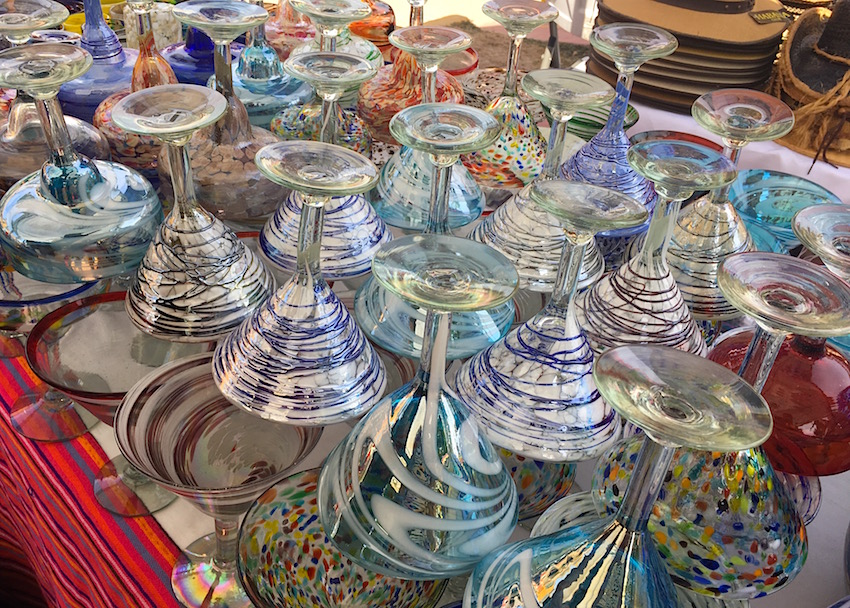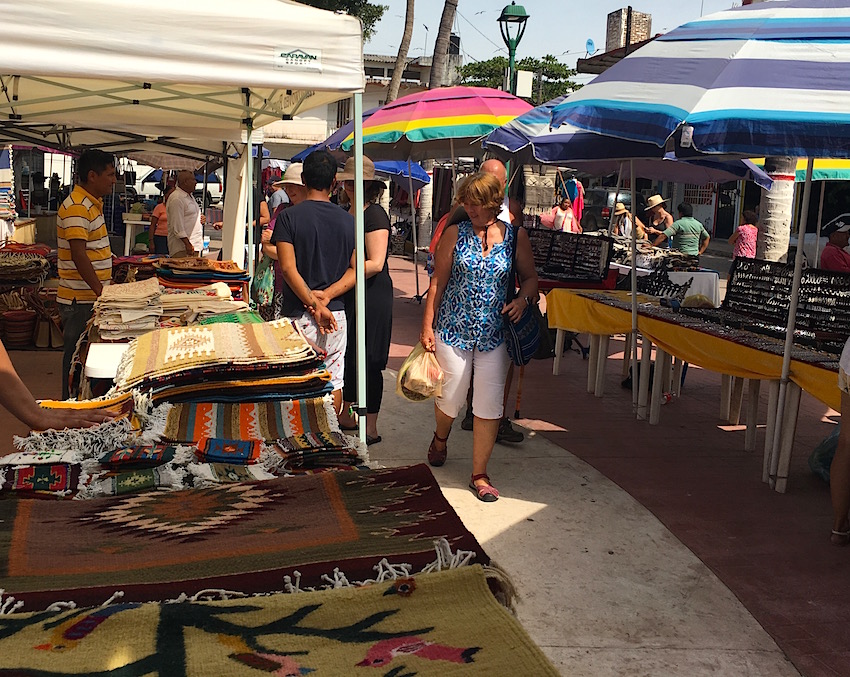 Whew! Mission accomplished. After all that shopping, we worked up quite an appetite! Virginia, my traveling companion, and bestie, suggested the perfect spot – Hinde y Jamie bar and restaurant. First – the BEST lime margarita! And the fish tacos? Devine! See for yourself!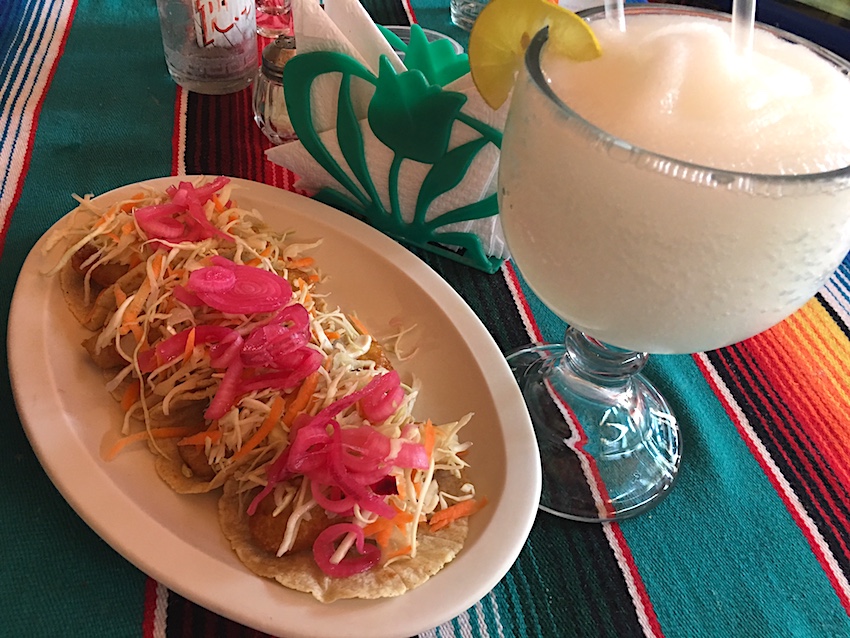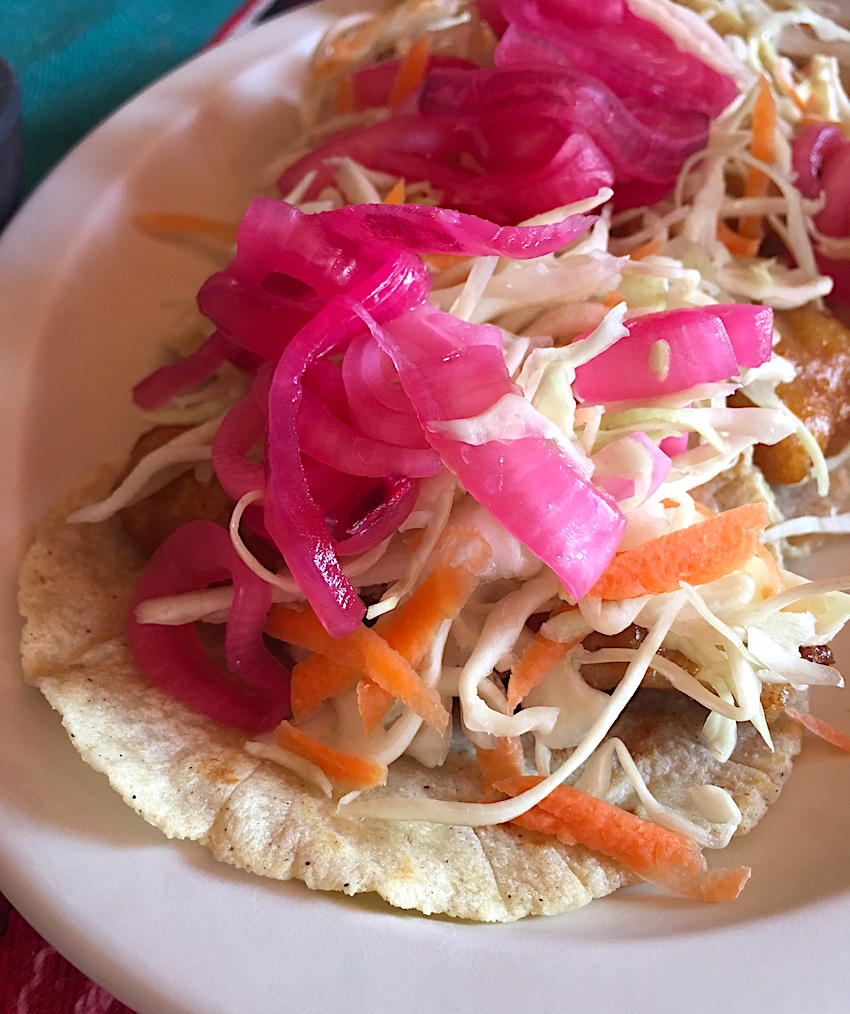 Hinde y Jamie – Av. Emiliano Zapata No. 57, La Penita de Jaltemba, Nay